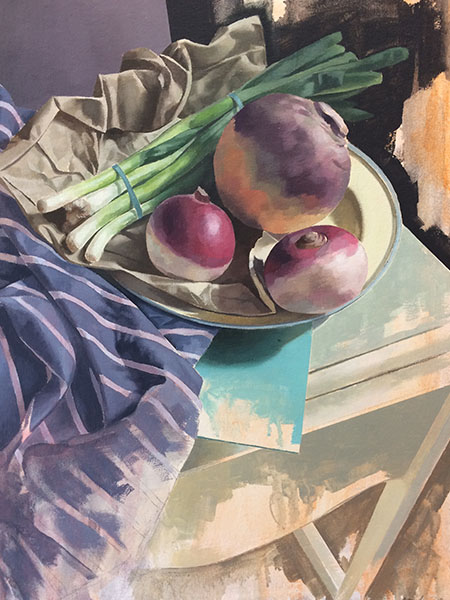 From the Garden
49.5 x 38.5cm
Oil on Canvas
£650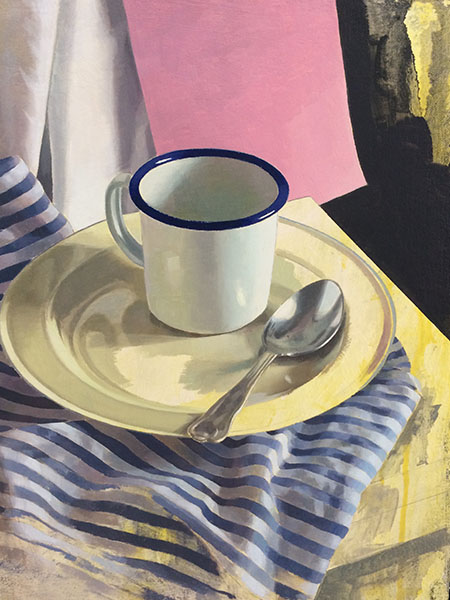 Tin Cup
40 x 35cm
Oil on Canvas
£550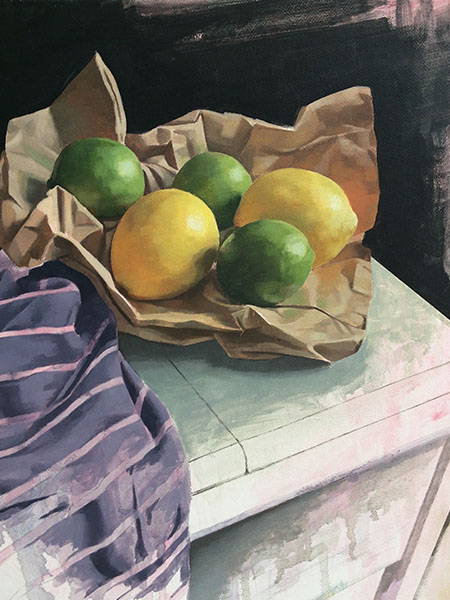 Lemons & Limes
40 x 35cm
Oil on Canvas
£550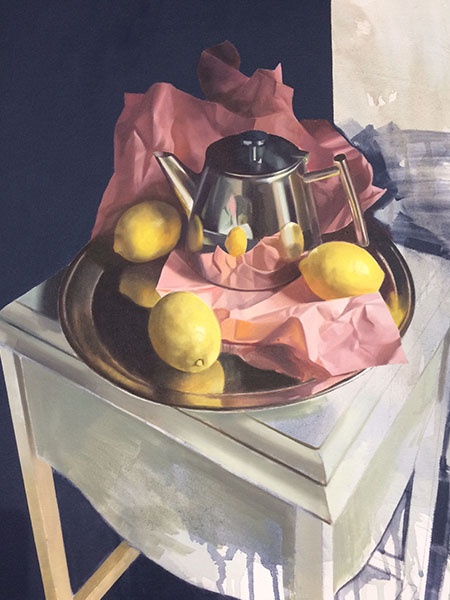 Metal Teapot on Pink Paper
50cm x 60cm
Oil on Canvas
£750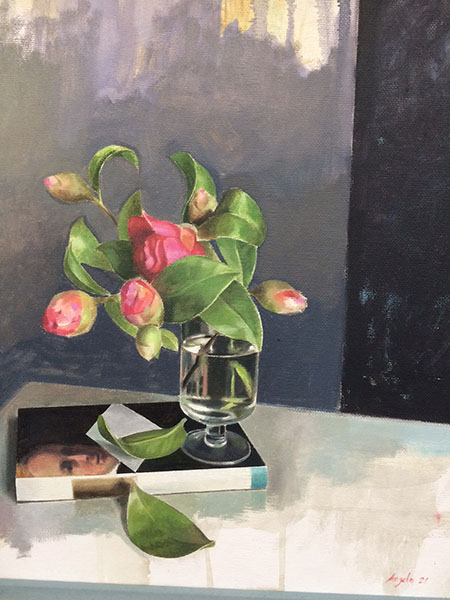 Poetry and Camellias
31cm x 36cm
Oil on Canvas
£450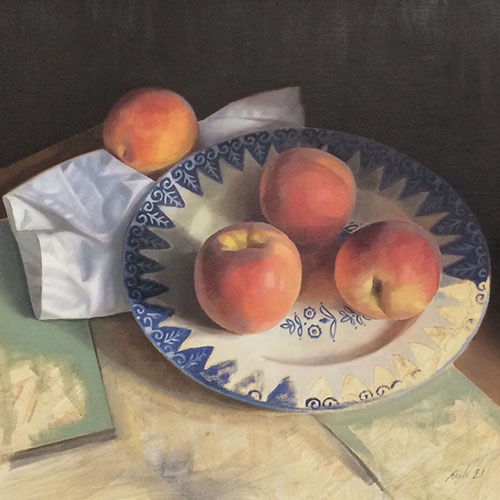 Four Peaches
36cm x 41cm
Oil on Canvas
£550
Angelo is an artist working and living in Nottingham. After some time away from his studio he has recently started work on several new projects. 
His work is inspired by a response to the mundane and the familiar that populate the world around him. 
 "The challenge is to produce works that show my endeavours at translating  the sensation of observing light colour and composition".  
In recent years Angelo has been represented by several London based galleries and his work has been represented at art fairs in both the UK and Europe. Angelo's work has featured in group and solo shows in London, Lincoln, Leicester, Derby, Birmingham and Nottingham. He was selected in 2014 to create a solo show for Buxton Museum and Art Gallery, 'Aspects Of lore and Shadow'. 
Angelo's work is in private collections in the UK, Europe and the USA.   
GALLERY 6
6 Stodman Street
Newark on Trent
Nottinghamshire
NG24 1AN
TUE: 10:30-16.00
WED: 10:30-16.00
THU: 10:30-16.00
FRI: 10:30-16.00
SAT: 10:30-16.00
01636 676 999
info@gallery6newark.co.uk
COPYRIGHT GALLERY 6  |  2020