An exhibition by Susan Isaac
Wednesday 9th December 2020 – Saturday 30th January 2021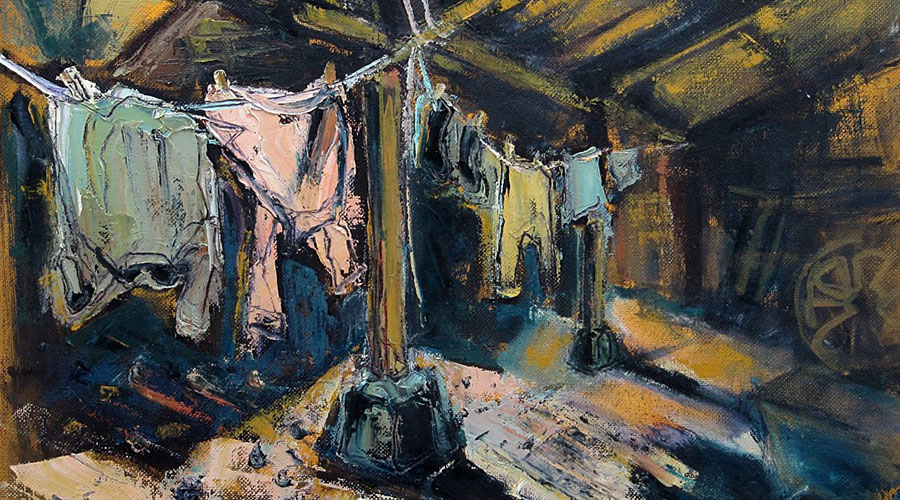 'These works emerged from the enforced 'time out' of 2020. Lockdown slowed many of our lives to a waking dream – without the relentless traction of 'normal' life, many of us recalibrated our gaze and have been learning to cherish the commonplace.
For me, this sometimes meant camping out in our orchard, observing the motion of hanging washing or watching the fruit trees metamorphose with the seasonal changes. I also observed and painted my family occupying themselves about the house and garden.
At other times I retreated to the studio, developing works from an exploration of the Isles of Scilly the previous autumn, its miniaturized landscape in a curious mid-ocean location eliciting a sense of the surreal. Finally, during an all too brief summertime 'between times', I was able to make an excursion to the Norfolk coastline and its hinterlands – here to explore fresh possibilities of painting beyond the studio.
I have always been absorbed by the alchemy of transposing life 'in the round' onto the surface of a picture plane and have given much thought and experimentation into developing techniques and a visual language for setting a scene and guiding an audience's view of it. Throughout my creative life, I have looked to Britain's varied landscapes as source material and have enjoyed responding to them using a representational but expressive manner, taking inspiration from the work of painters such as Samuel Palmer, John Piper and Peter Prendergast.
My compositions are 'built' to convey a sense of depth using a combination of materials and techniques, probably reflecting my background in sculpture. I love the intensity of sensation that comes with the focused decision-making that this involves. During this process it often feels as if time has been suspended – there is a loss of temporal awareness and a heightened consciousness of the job in hand. This is especially true, I think, of paintings made en plein air, simply because (ironically) time is often of the essence here, giving an urgency to this way of working.'
Susan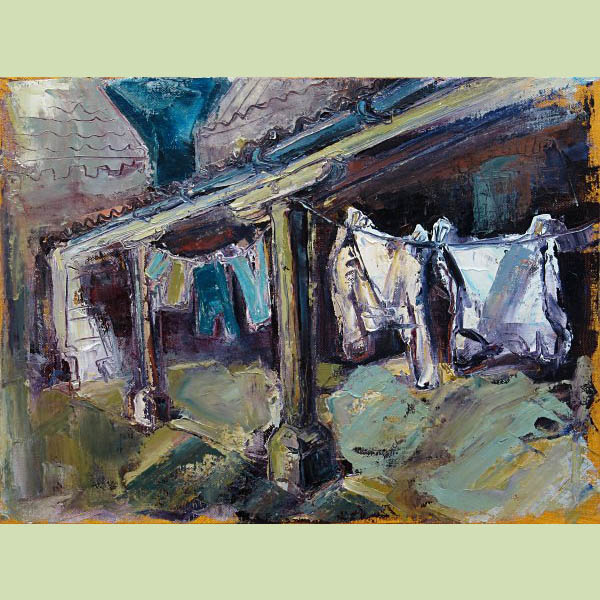 Clean Shirts
(High Farm)
Oil on canvas
30 x 40cm
£480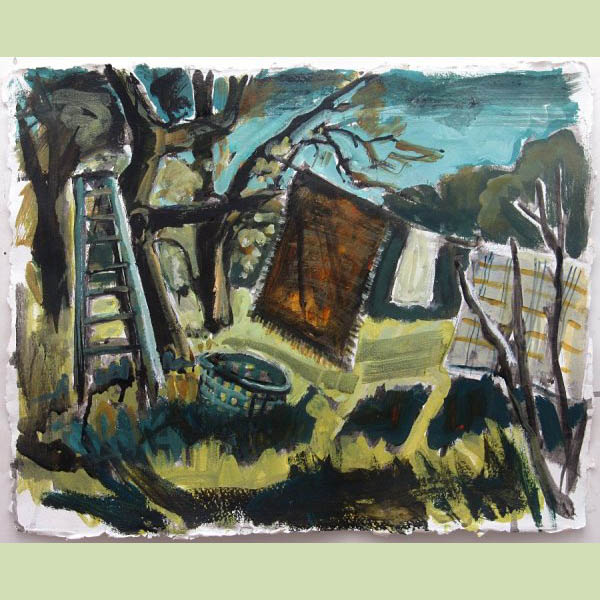 Clothes line in the Orchard
(High Farm)
Acrylic on paper
41 x 51cm
£790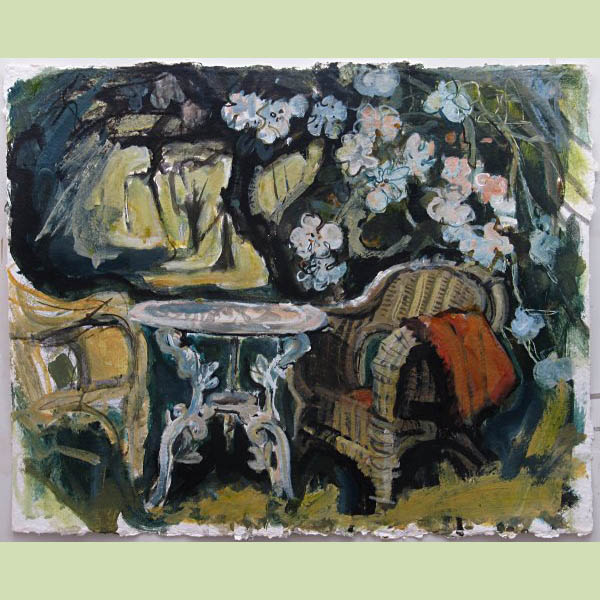 Apple Blossom
(High Farm)
Acrylic on paper
41 x 51
£790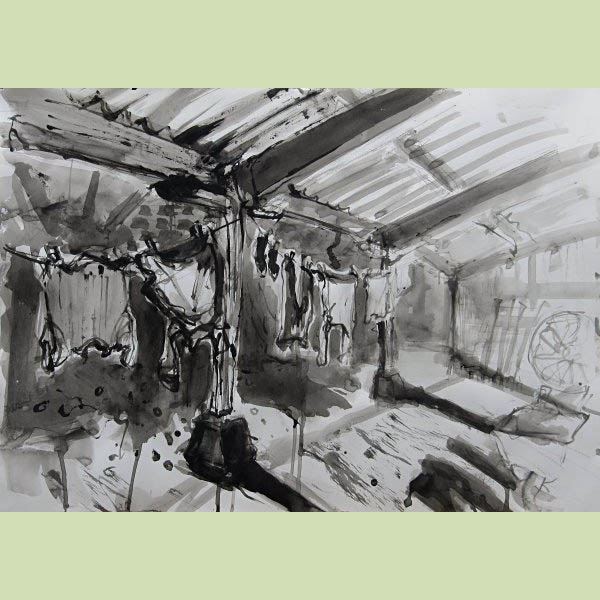 From Under the Crew Yard
(High Farm)
Ink on paper
42 x 60cm
£430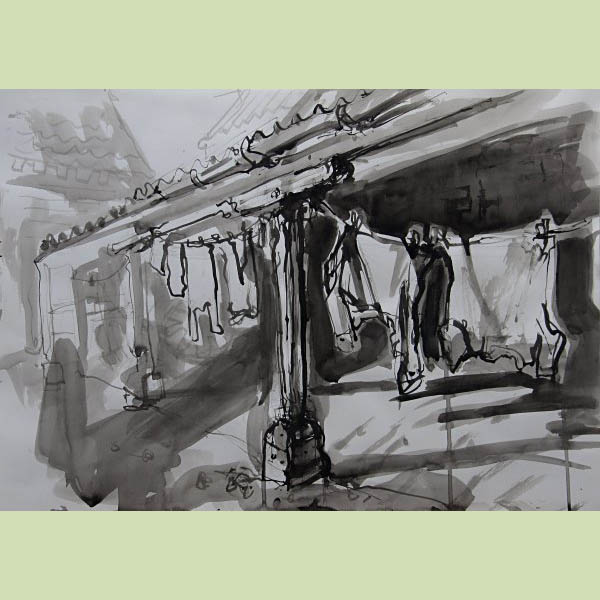 View from the Crew Yard
(High Farm)
Ink on paper
42 x 60cm
£430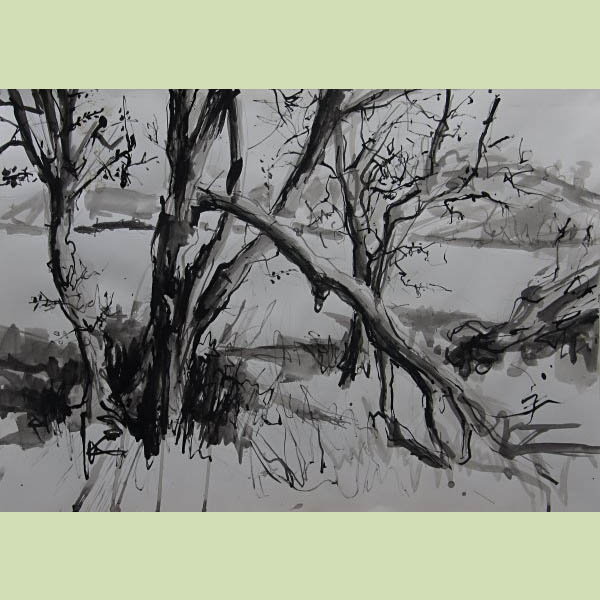 Old Hedgerow
(High Farm)
Ink on paper
42 x 60cm
SOLD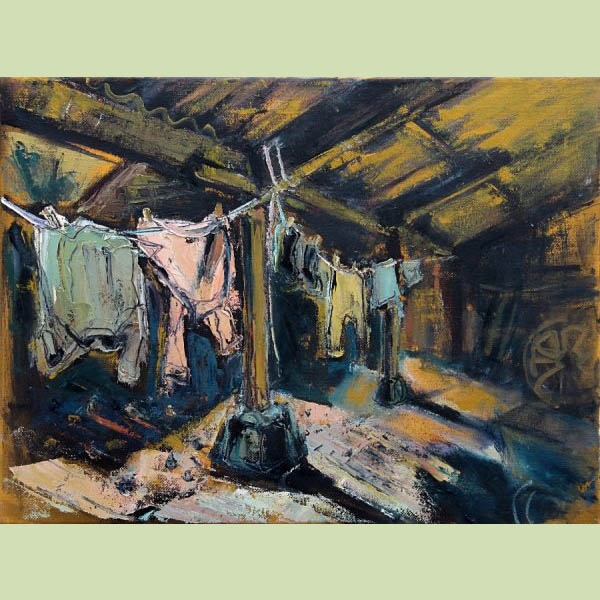 Washing in the Crew Yard
(High Farm)
Mixed Media on Canvas
30 x 40cm
£495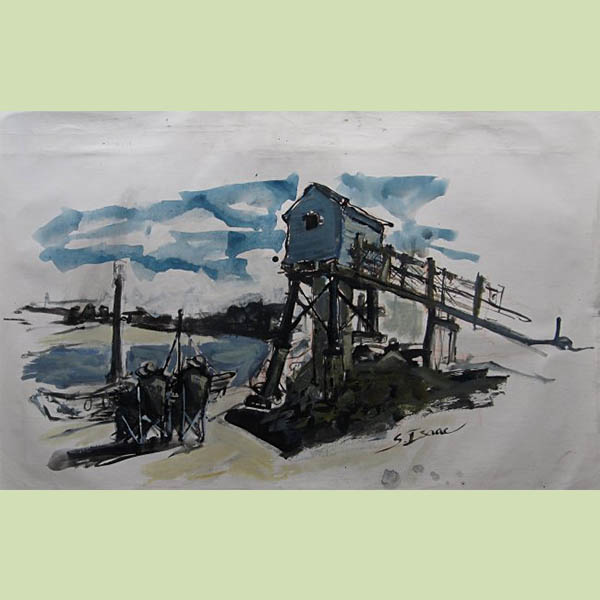 Measuring the Tide
(Wells Next the Sea)
Acrylic on canvas
35 x 55cm
£475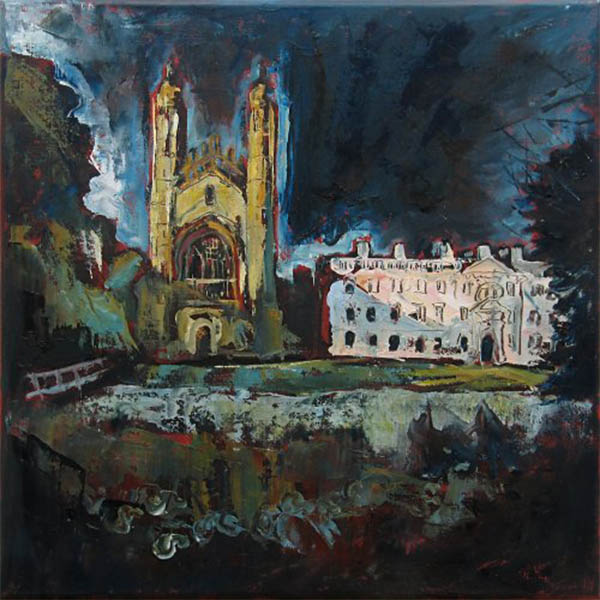 Kings College Cambridge
from the Banks
Oil on canvas
41 x 41cm
SOLD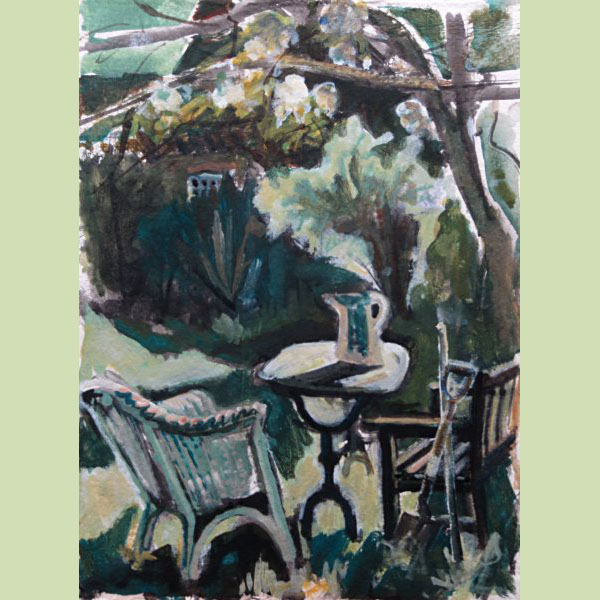 Home Made Lemonade
Oil on paper
38 x 28cm
£480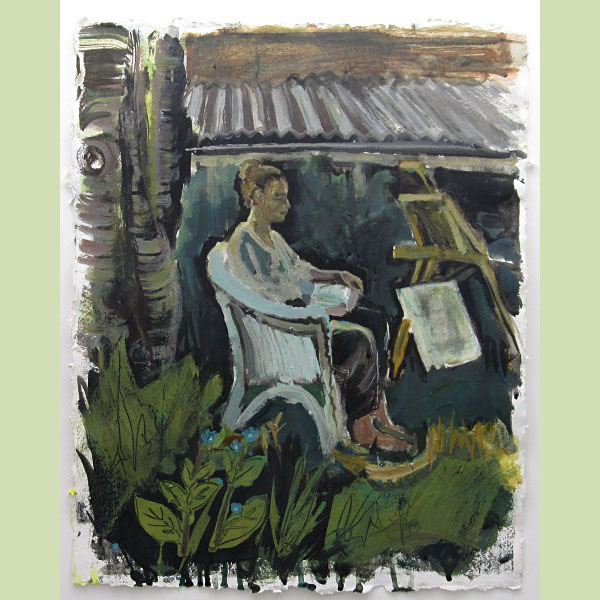 Marking Time
Acrylic on paper
52 x 42cm
£850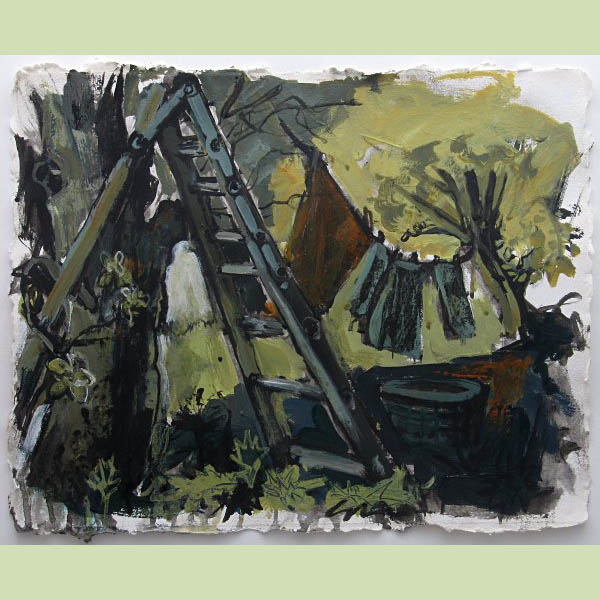 Rabbit Hole Day
(High Farm)
Acrylic on Handmade Paper
41 x 51cm
£850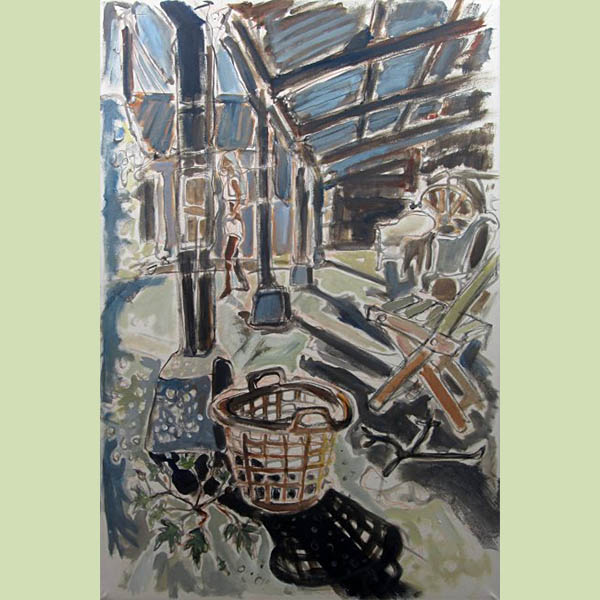 Blue Shadows
(High Farm)
Acrylic on Canvas
90 x 60
£960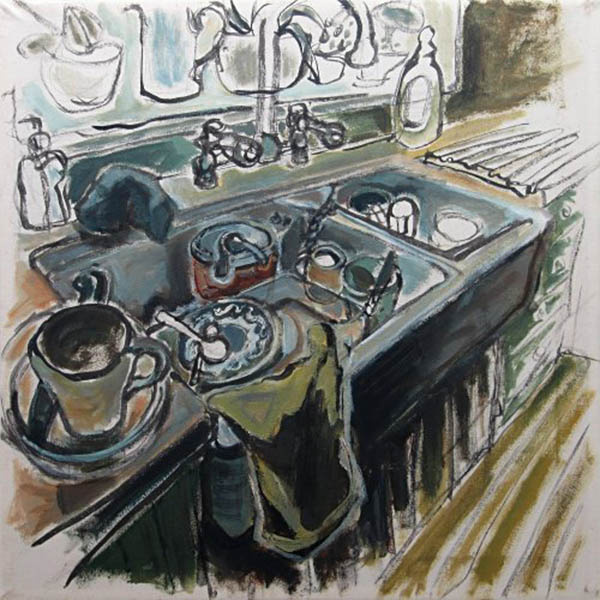 Kitchen Sink Drama
(High Farm)
Mixed Media on Canvas
51 x 51cm
£500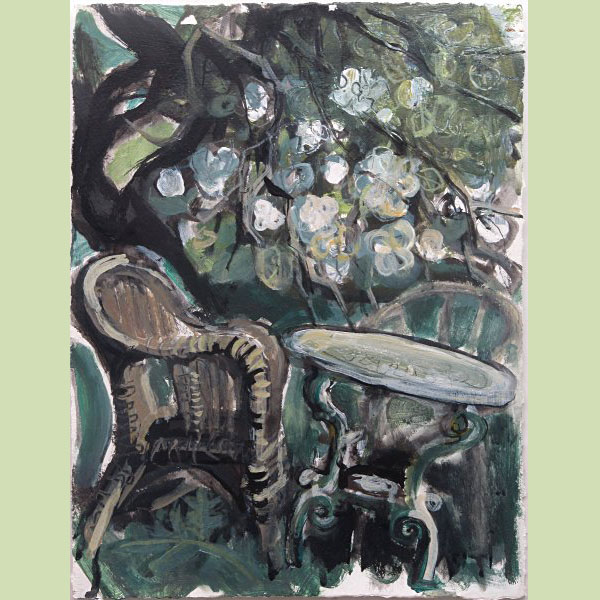 Wicker Chair and Table
Acrylic on paper
38.5 x 29.5cm
£480
Sun Through the Orchard
(High Farm)
Watercolour on paper
28 x 38cm
£380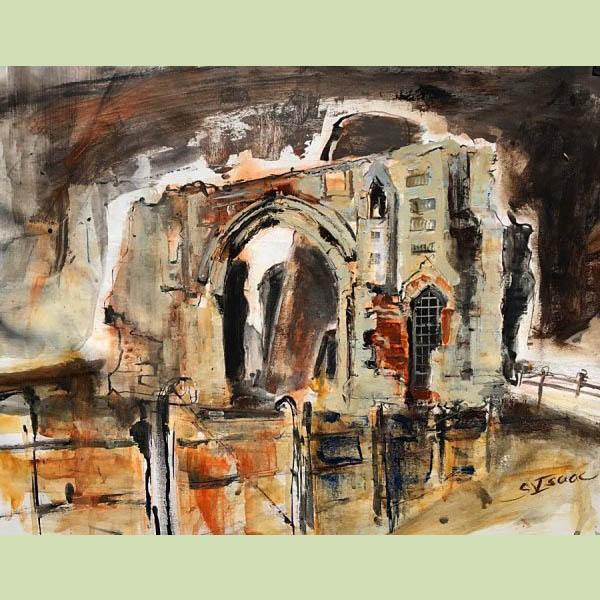 Divine Breath
(St. Benets and the Windmill)
Oil on canvas
50 x 70cm
£600
Carving Clay in
to Drinking Vessels
Acrylic on paper
41 x 51cm
£850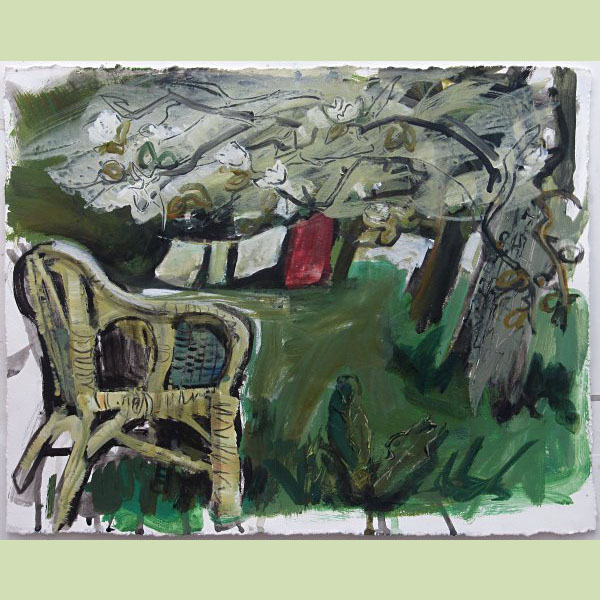 The Wicker Chair
Acrylic on paper
36 x 45cm
£580
GALLERY 6
6 Stodman Street
Newark on Trent
Nottinghamshire
NG24 1AN
TUE: 10:30-16.00
WED: 10:30-16.00
THU: 10:30-16.00
FRI: 10:30-16.00
SAT: 10:30-16.00
01636 676 999
info@gallery6newark.co.uk
COPYRIGHT GALLERY 6  |  2020