An exhibition by Liz Goulding and Val Robinson
Wednesday 8th July – Saturday 25th July

'Peace and Quiet' 30x90cm
'Glorious Gardens' is an exhibition featuring the work of two artists who have been friends since art college over 40 years ago. Val Robinson and Liz Goulding met during their time at Psalter Lane Art School in Sheffield.
I was fortunate to be present when Liz and Val were painting in preparation for their exhibition in the garden of the Secret Garden Art café, which is located to the rear of Gallery 6.
Their sense of humour is infectious, and at times as colourful as their paintings. The affection and respect they have for one another is ever present, with each commenting upon one another's work in progress.
LIZ GOULDING
'Having graduated with a BA in Fine Art, and a PGCE I have continued working in the arts as a practicing artist, and tutor. I taught A level Art and design and life drawing for 30 years, and now run workshops and teach private classes. I am a painter, but love to experiment with textiles too.
I use a range of media and have a wide experience of using different materials. Experimentation with media has always been important both to my own practice and the way that I teach art. I am inspired by light and colour and texture in my surroundings. Recent work is a response to coming home to the soft colours of the British landscape and the gardens that I look at daily where I live and work. I strive to give an impression of the subject, paintings are a distillation of what I see rather than a representation.'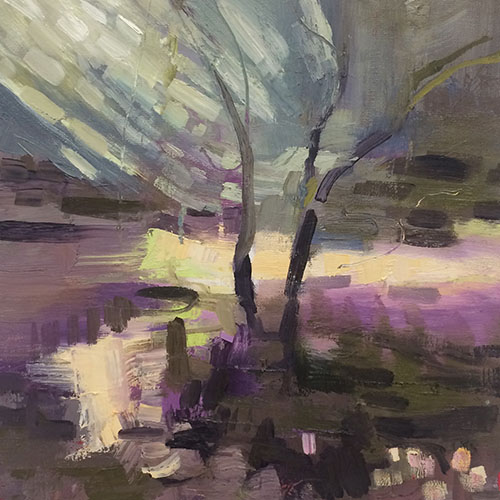 'Last of the Evening Sun' 30x30cm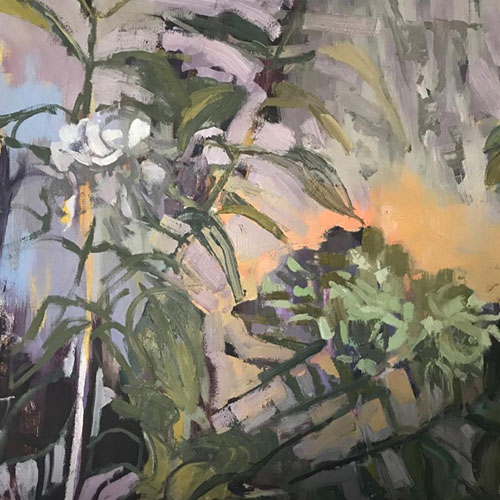 'Painting with Val' 61x61cm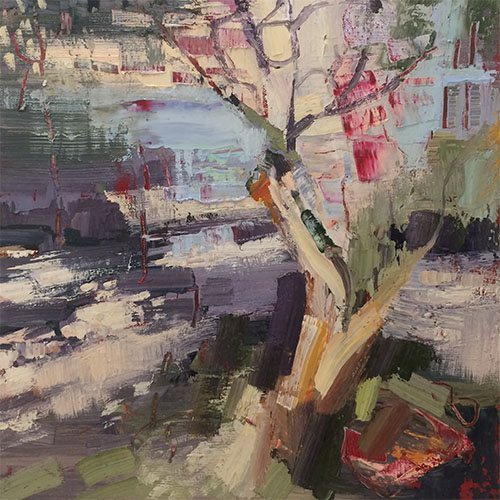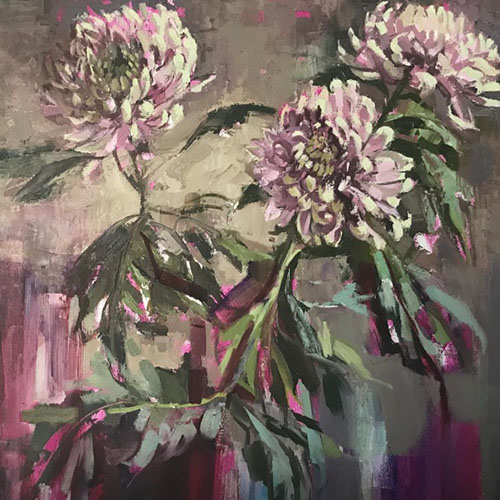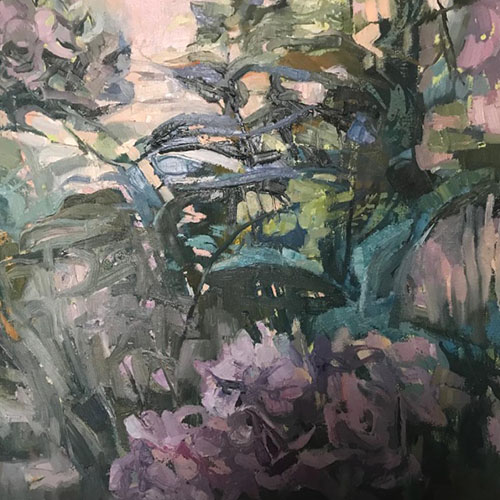 'Last of the Summer' 61x61cm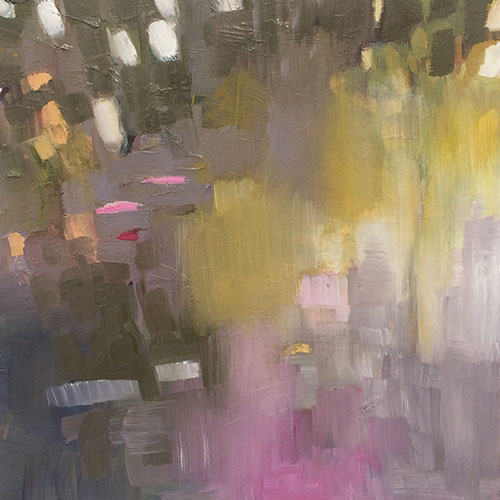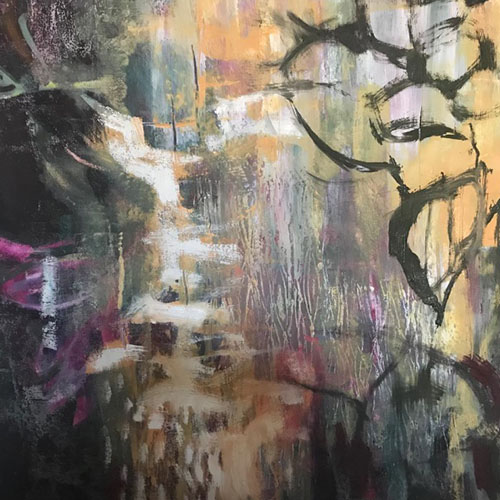 'Through the Garden' 61x61cm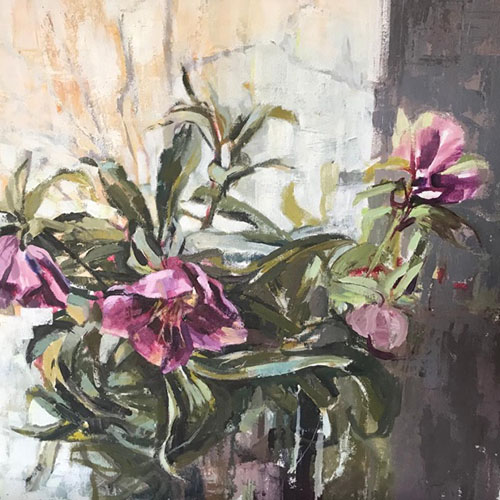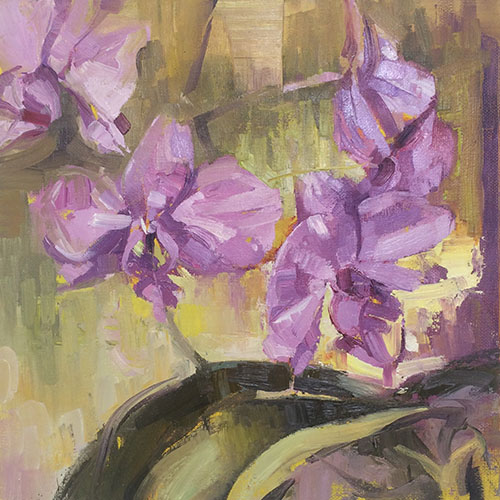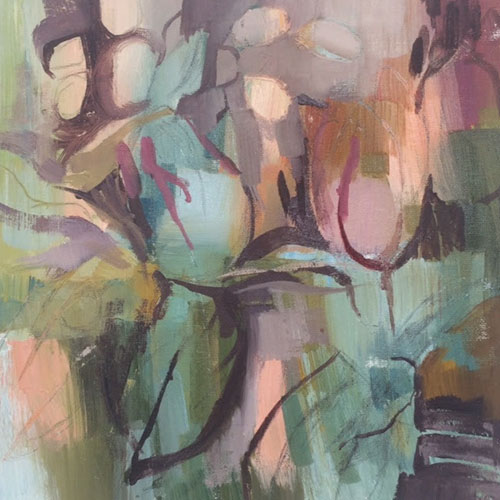 'Start of the Journey' 30x30cm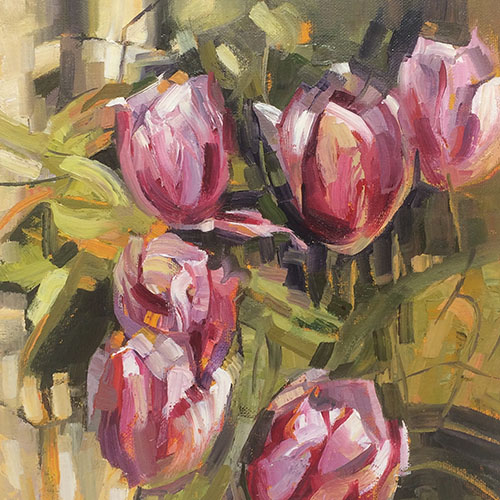 Val Robinson
'I have been drawing and painting from a very young age, but my career really started when I went to the Faculty of Art and Design, Sheffield Polytechnic, for a one year Foundation course in 1979. After this I then successfully completed a three year painting degree and obtained a BA Honours Degree, Painting and Print-making.
Since then I have continued painting and drawing and have had exhibitions in numerous places throughout the UK. I have also had works purchased by several art galleries, and have appeared in a number of catalogues.'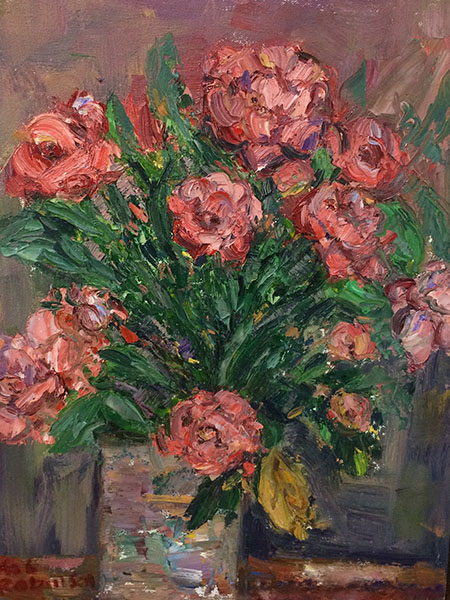 'Pink Roses in Vase' 38x30.5cm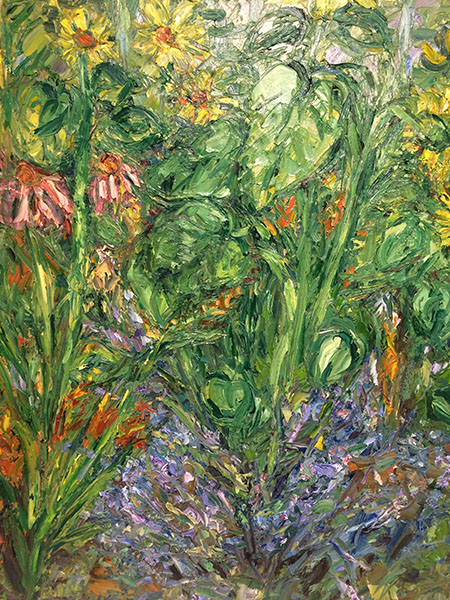 'Sunflowers, a Present from the Birds' 77x77cm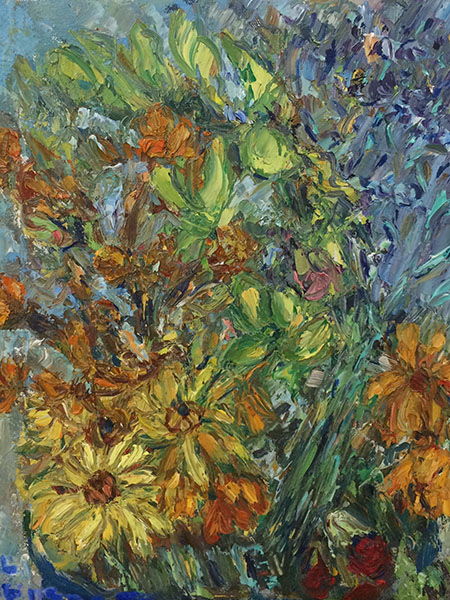 'Yellow & Orange Flowers' 38x33cm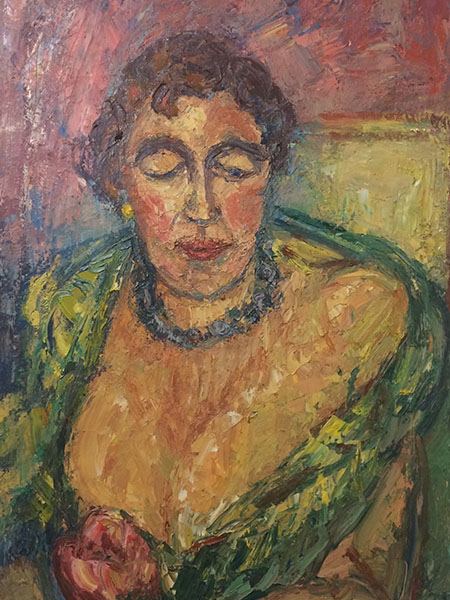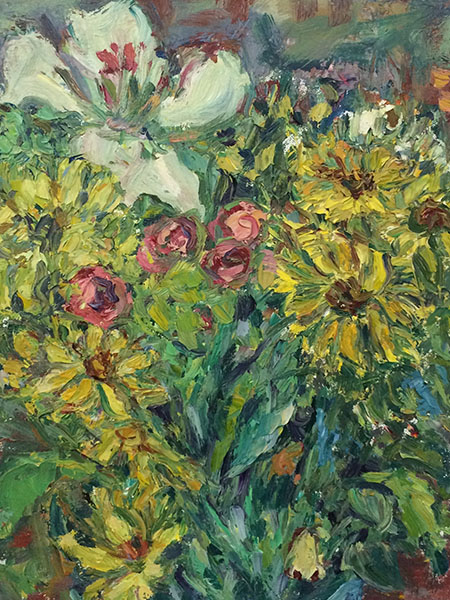 'Yellow Daises in Vase' 38x30.5cm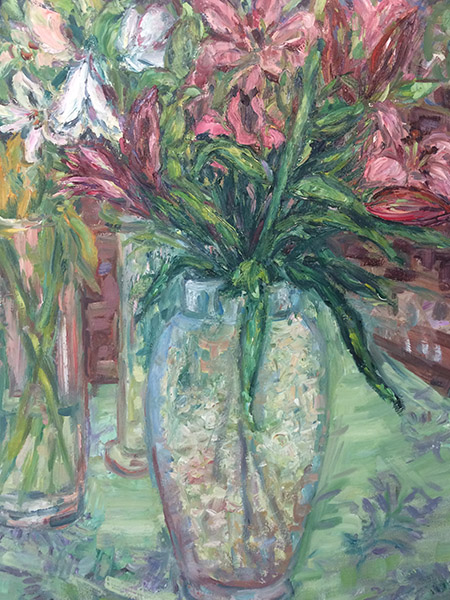 'Pearlised Vase & Pink Lilies' 38x30.5cm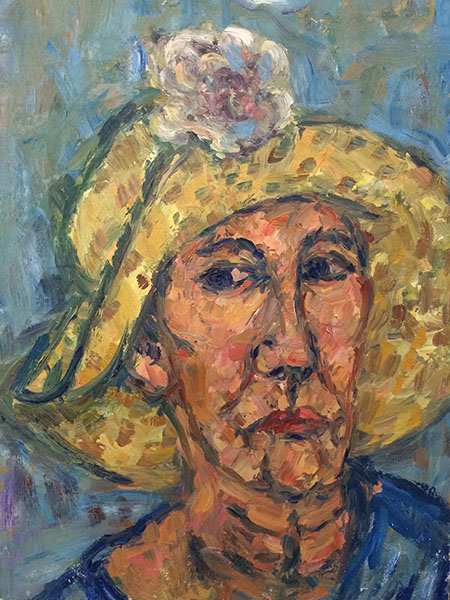 'Woman in Sunhat' 61x43cm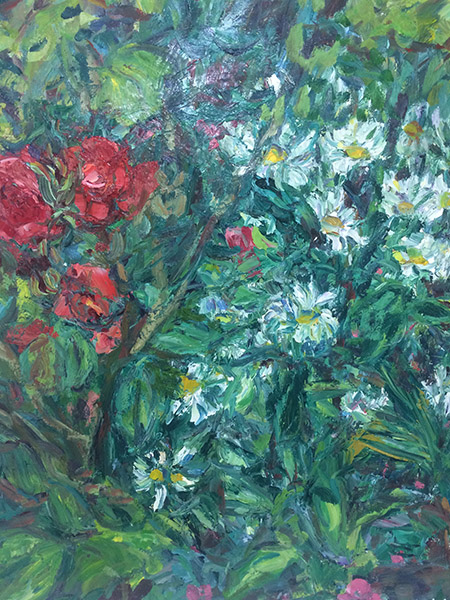 'Fragment of my Garden' 70x70cm