'Summer… A Patchwork of Dreams'
A solo exhibition by Ann Pollard
Thursday 1st July – Saturday 31st July 2021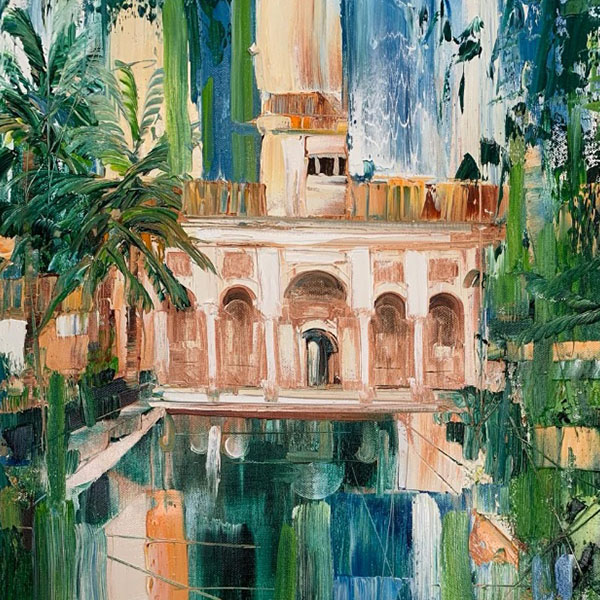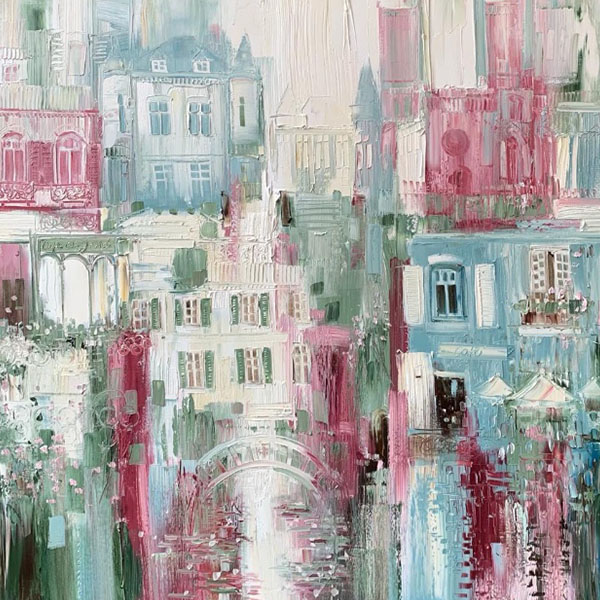 "The gentle lap of the waves and soft breeze of the evening after a hot day. Smells of rain on the warm path mingled with Jasmine. Chinking glasses and voices from the café and the coffee… The way things that you eat every day seem to taste better when you are far from home….The dreaming of travels to warm places. Memories and the "feel" of the market place. …the pretending and blending in with the culture and dabbling in the language. The plenty, the happiness and the marvel of summer in a garden …somewhere"
Ann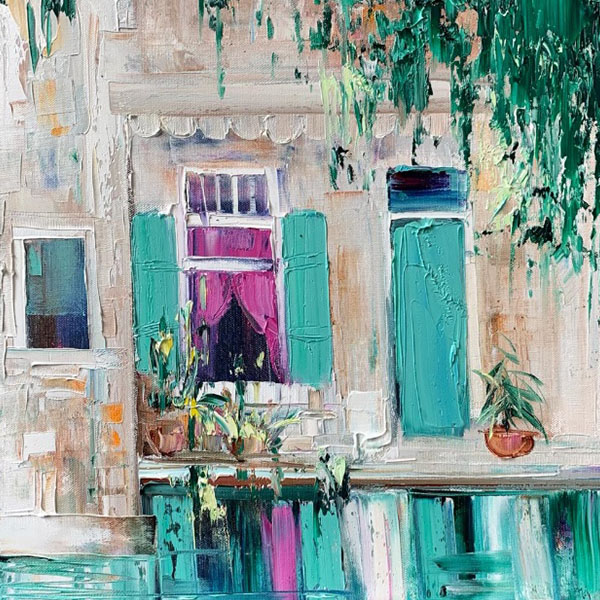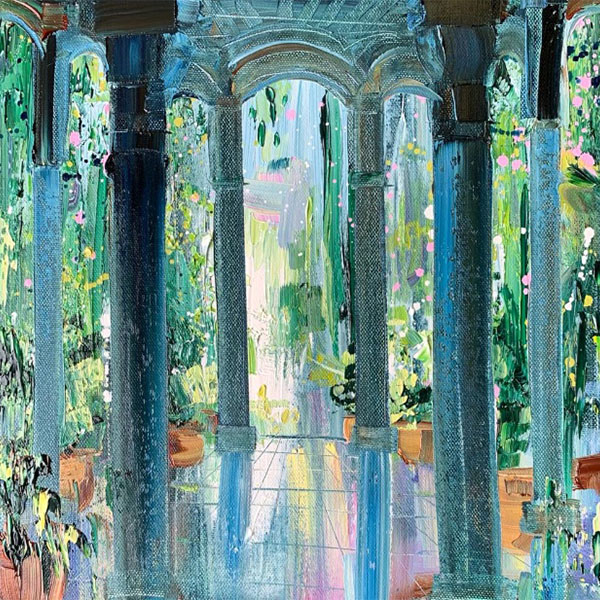 Ann Pollard's painting is driven by the medium and a lifelong love of working with paint. Her aim is to achieve spontaneous and exciting effects which have something in common with nature. This accidental approach is borne of confidence, experimentation and an Oriental approach to the subject. Her preferred medium is Oil but she also works in Acrylics and mixed Media producing a range of Contemporary Visual Experiences with a sense of fun. Texture and Harmony feature strongly in her landscape images. Ann spent much of her youth in South Africa and now works from her studio in the Nottinghamshire countryside.
Ann has worked as a Professional Artist for the past twenty years. Teaching painting and crafts for Derbyshire County council. She opened her own studio in Derbyshire where she exhibited and taught painting between 2004 and 2012. Ann has held multiple successful exhibitions and sells her work internationally. More recently her work can be found in independent Galleries throughout the UK.
Ann was also a contestant on Home is Where the Art is a BBC 1 reality programme where Nick Knowles challenges a trio of talented artists to create beautiful artwork for people they've never met as they compete to win a commission.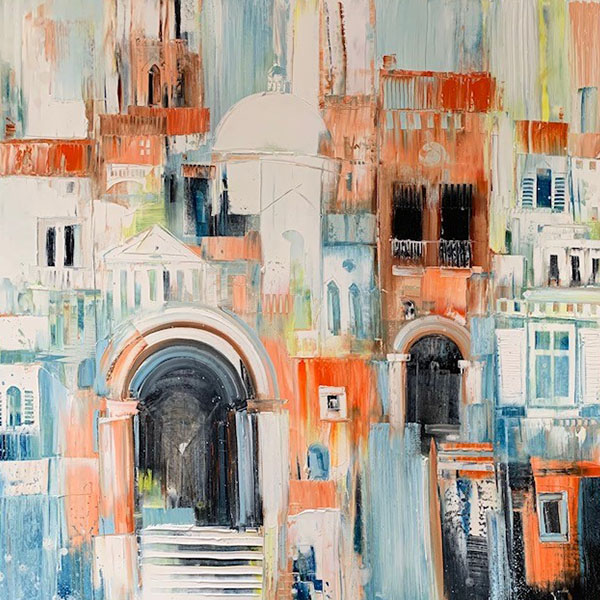 Italian Patchwork
Oil on Canvas
100cm x 100cm (unframed)
£750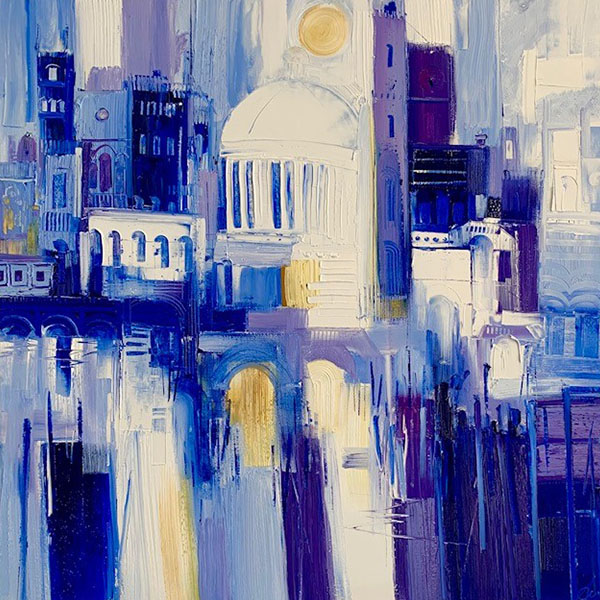 Renaissance
Oil on Canvas
100cm x 100cm (unframed)
£750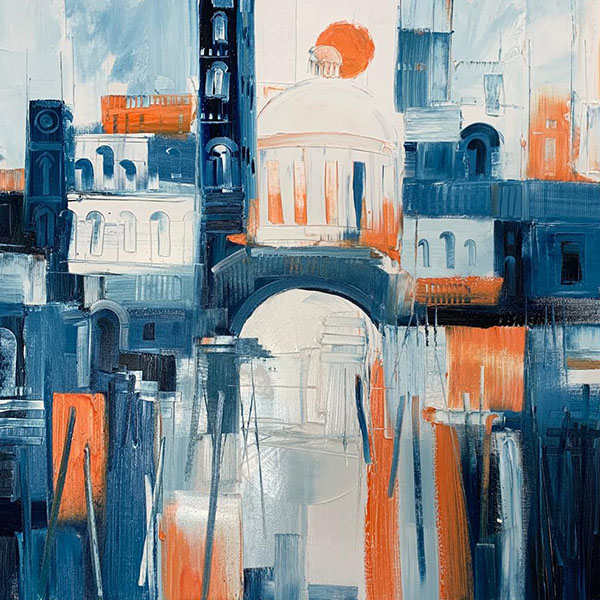 Reflections of Venice
Oil on Canvas
76cm x 76cm (unframed)
£500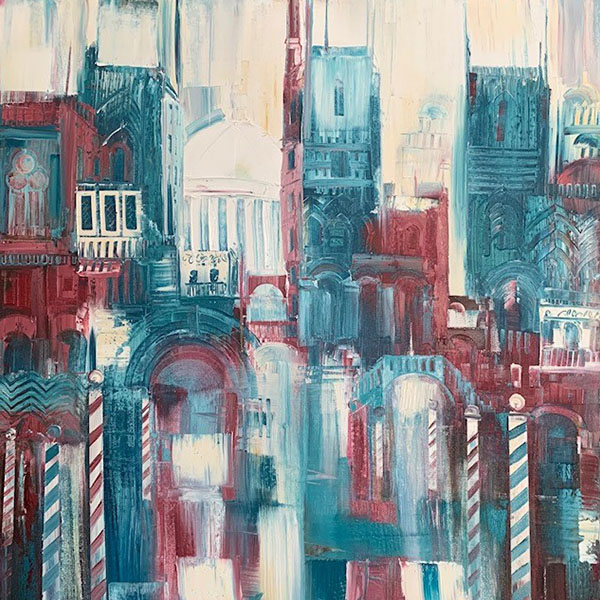 Venetian Red
Oil on Canvas
76cm x 76cm (unframed)
£500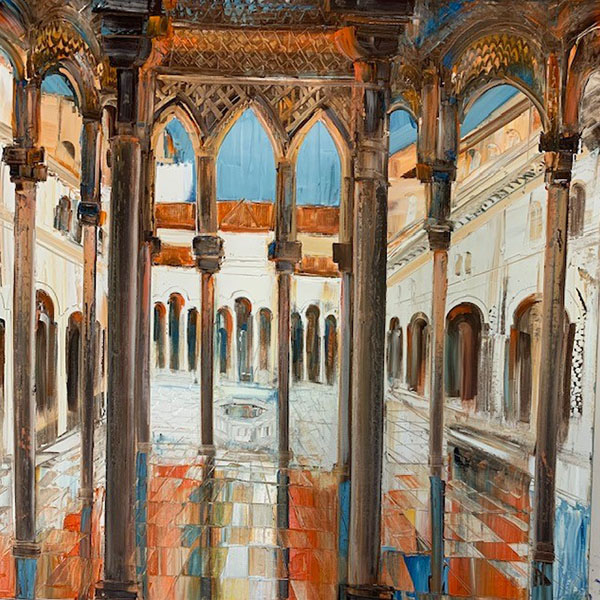 Alhambra
Oil on Canvas
76cm x 76cm (framed)
£700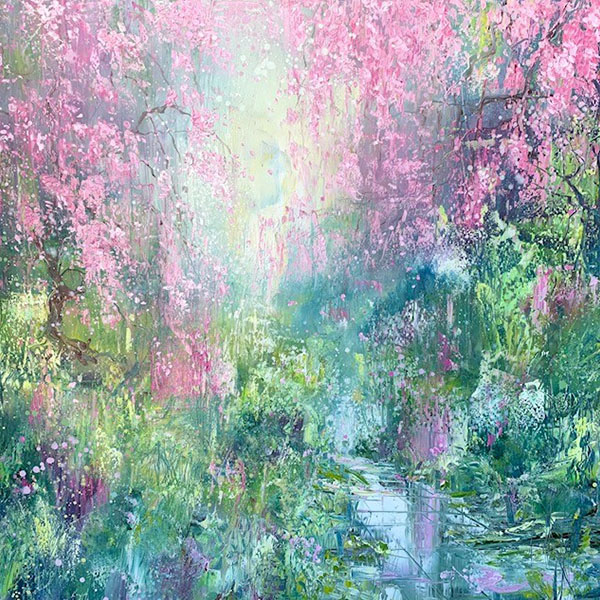 Big in Japan
Oil on Canvas
100cm x 100cm (unframed)
SOLD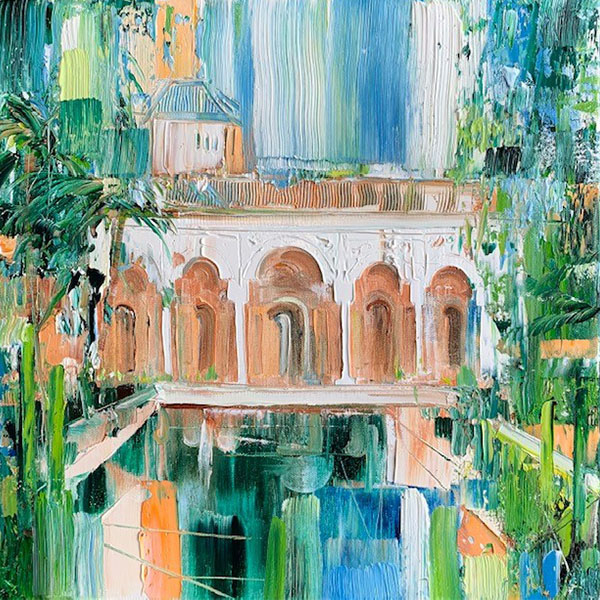 Palace Gardens I Marrakesh
Oil on Canvas
40cm x 40cm (framed)
SOLD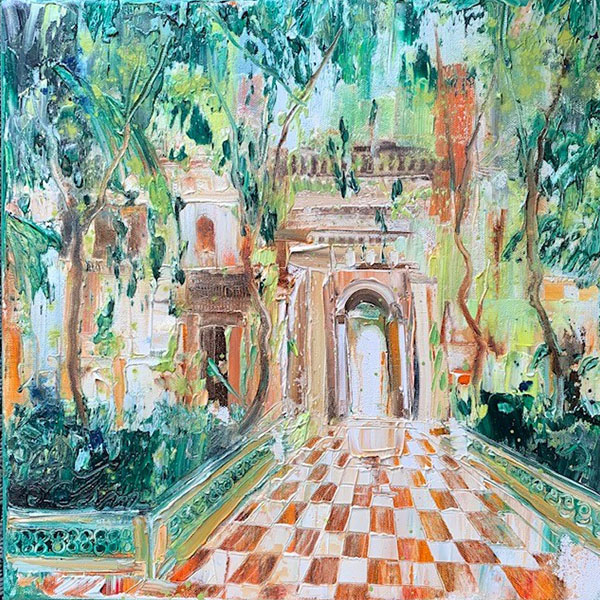 Palace Gardens II Marrakesh 
Oil on Canvas
40cm x 40cm (framed)
£350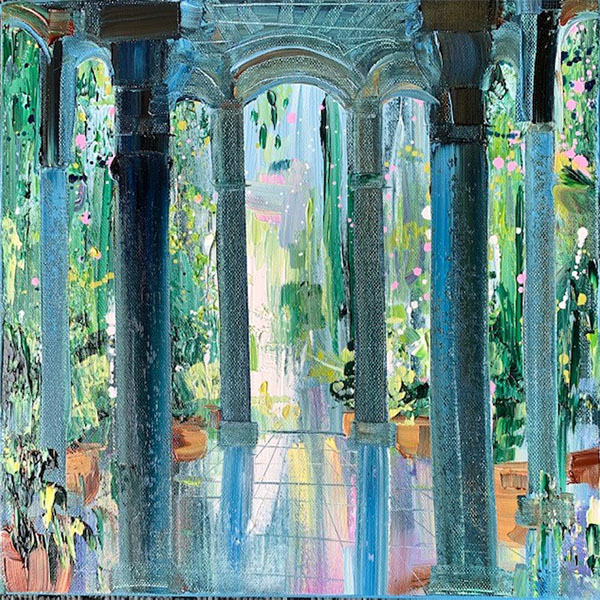 In Pursuit of Love
Oil on Canvas
30cm x 30cm (framed)
SOLD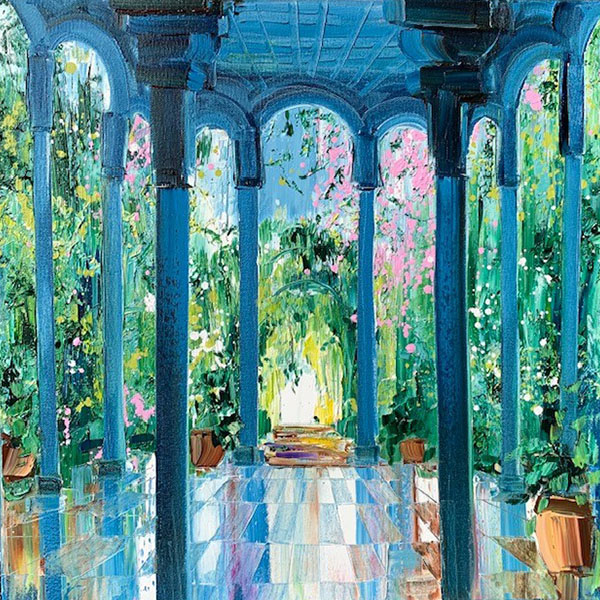 In Search of Love – Spain
Oil on Canvas
50cm x 50cm (framed)
SOLD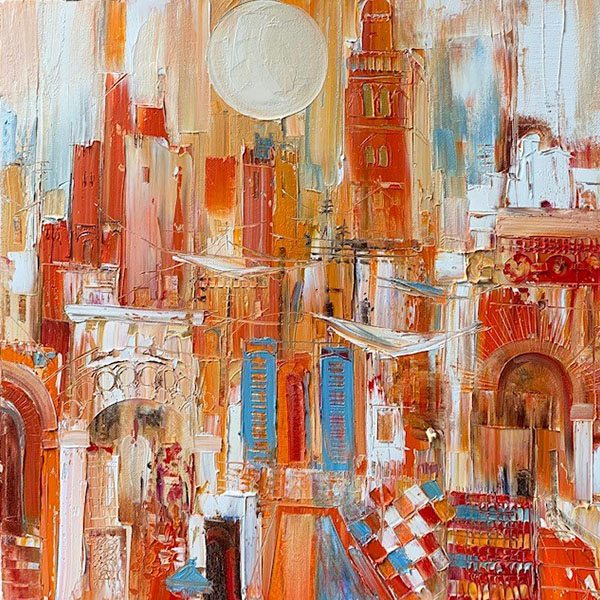 Souk Marrakesh
Oil on Canvas
50cm x 50cm
£400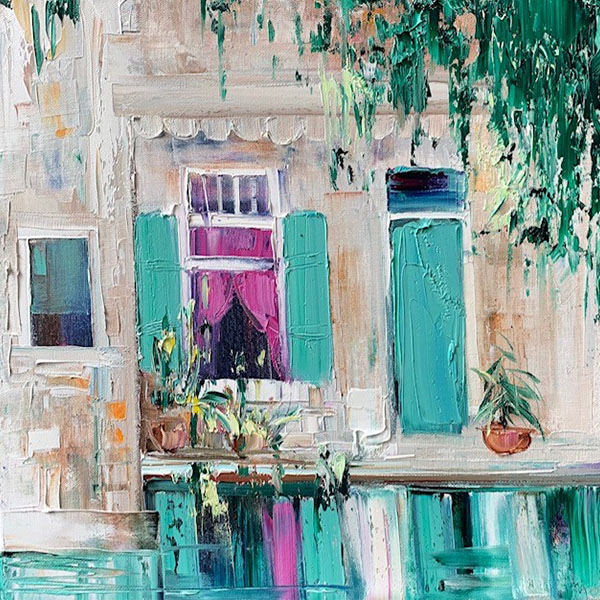 Little Haven – Veneto Italy 
Oil on Canvas
40cm x 40cm (framed)
SOLD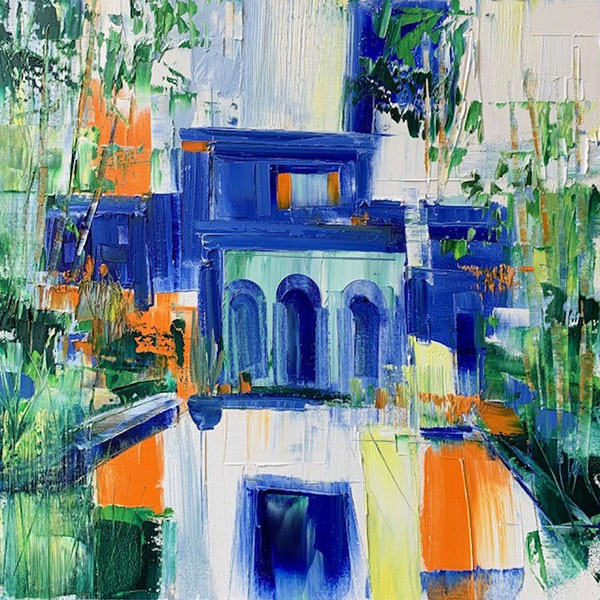 All About Yves (Marjorelle) Marrakesh
Oil on Canvas
60cm x 60cm
£450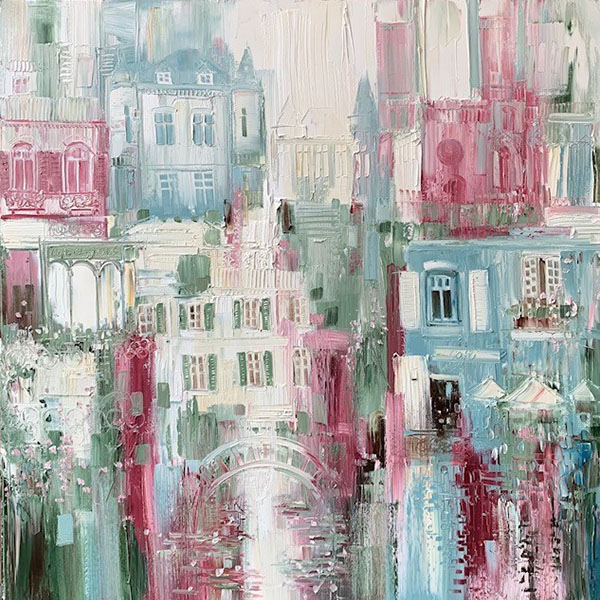 French Connection
Oil on Canvas
100cm x 100cm (unframed)
£750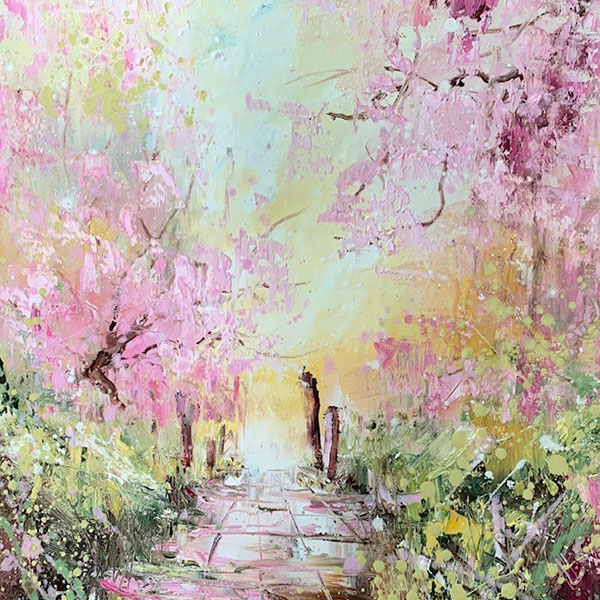 Little Japan
Oil on Canvas
40cm x 40cm (framed)
SOLD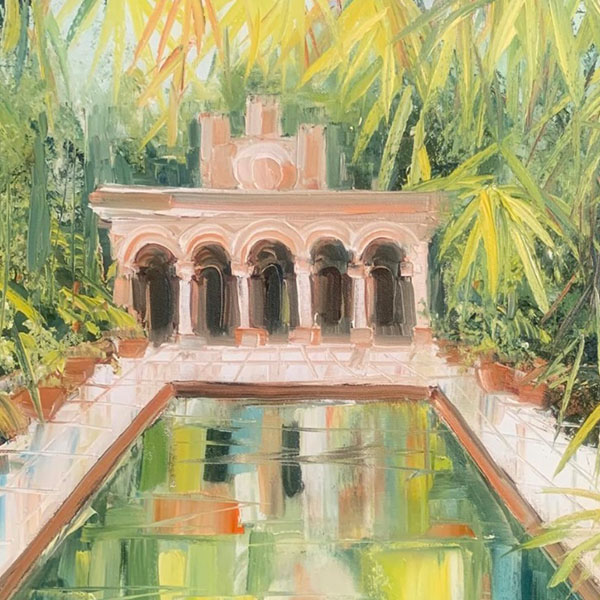 Palace Gardens III
Oil on Canvas
40cmx 40cm
SOLD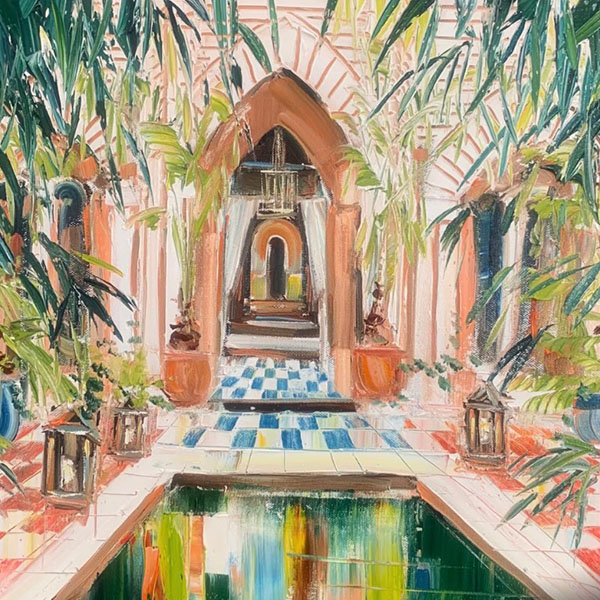 Palace Gardens IV
Oil on Canvas
40cm x 40cm
£350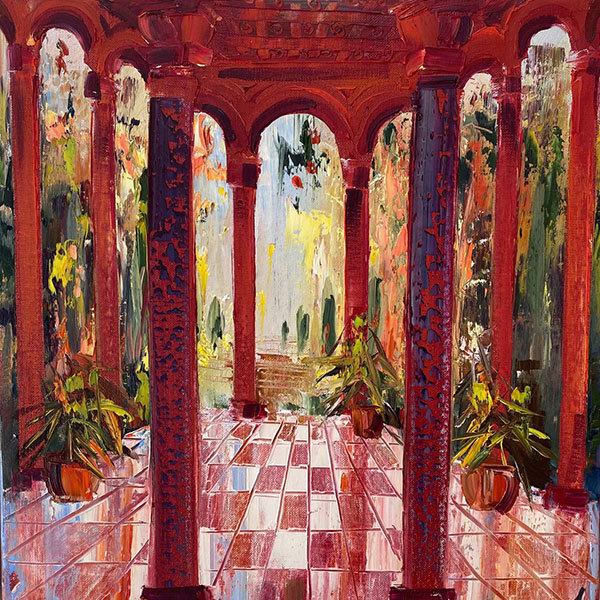 In Search of Passion
Oil on Canvas
40cm x 40cm
£350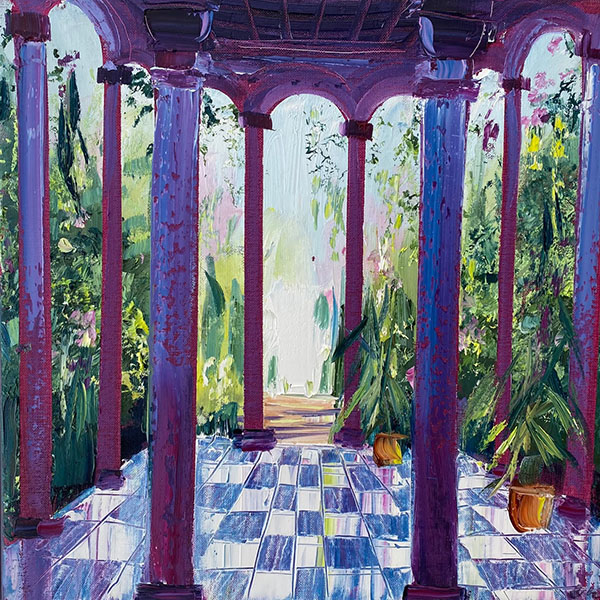 In Search of Desire
Oil on Canvas
40cm x 40cm
£350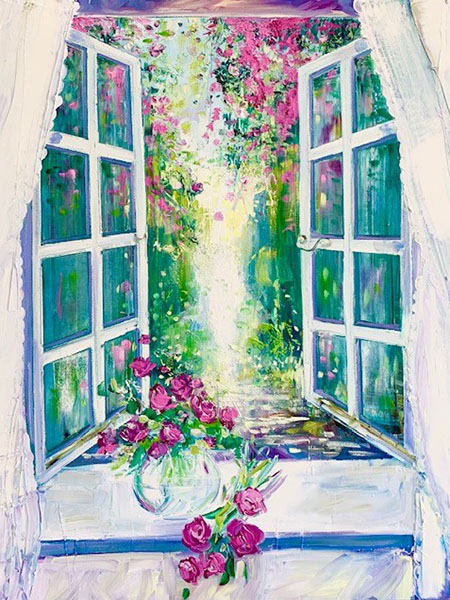 Looking Out
Oil on Canvas
80cm x 100cm (unframed)
£650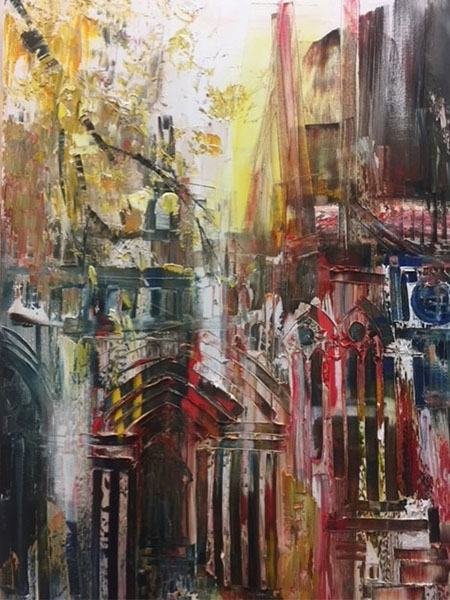 Sanctuary 
Oil on Canvas
60cm x 90cm
£600
GALLERY 6
6 Stodman Street
Newark on Trent
Nottinghamshire
NG24 1AN
TUE: 10:30-16.00
WED: 10:30-16.00
THU: 10:30-16.00
FRI: 10:30-16.00
SAT: 10:30-16.00
01636 676 999
info@gallery6newark.co.uk
COPYRIGHT GALLERY 6  |  2020