A solo exhibition by ceramic sculptor Angela Sidwell.​
Wednesday 7th October – Saturday 31st October 2020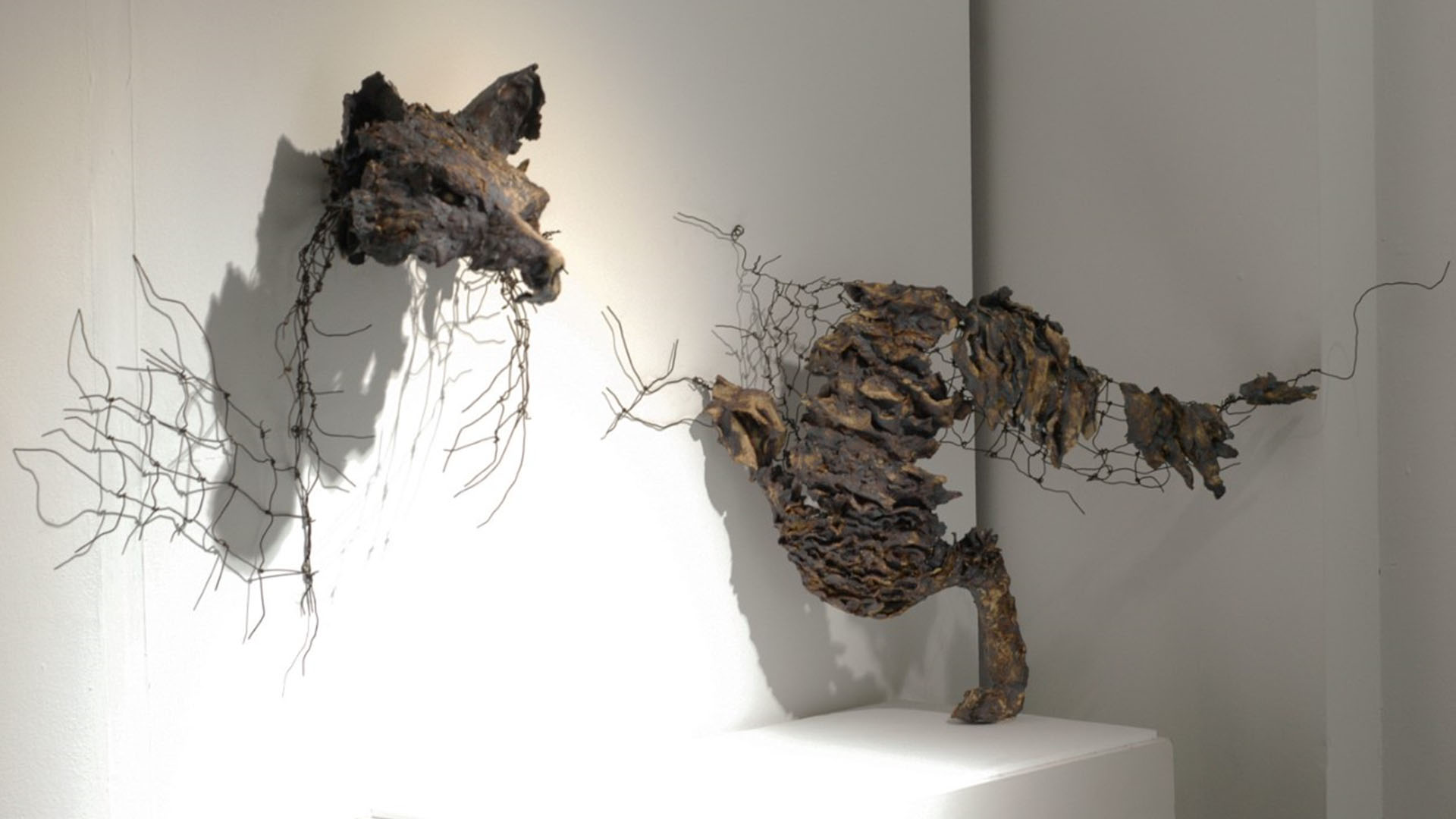 Angela's title refers to the remnants of habitat of our disappearing relationship with the natural world.  It encompasses many of the themes behind her work as well as the physical aspects  – fragmented forms – which inspire her.
" I am always hesitant to use the term "nature", as it implies that there is a divide between us and it, and this question is at the heart of what inspires my practice. My sculptures are fragmented as I am not seeking to capture a spirit or a moment in time, on the contrary – they are an invitation to the viewer, to move in and inhabit their world. The fibres in paper clay allow me to stretch and tear, pushing the material as far as I can before it breaks, the rough edges hinting at a ragged and delicate life in the balance. Incorporating wire into some of my pieces is both physically challenging and visually there is a conflict between the juxtaposition of the two materials. But as the steel grinds with the ceramic surface there is a dialogue between process and subject matter – that of life on the edge; harsh, precarious, difficult" – Angela Sidwell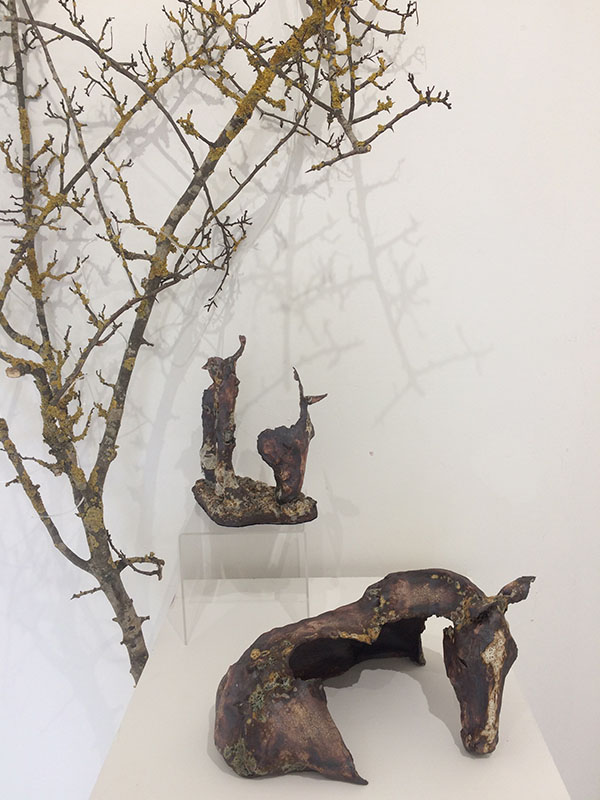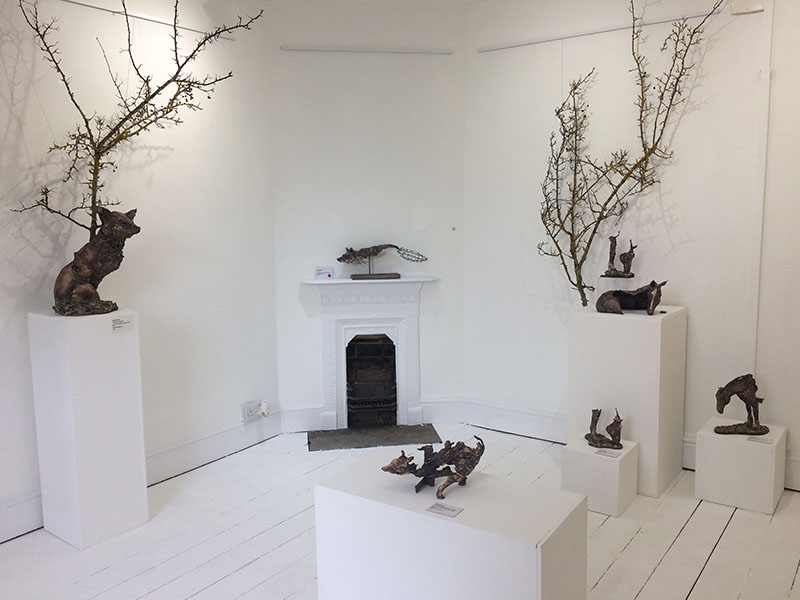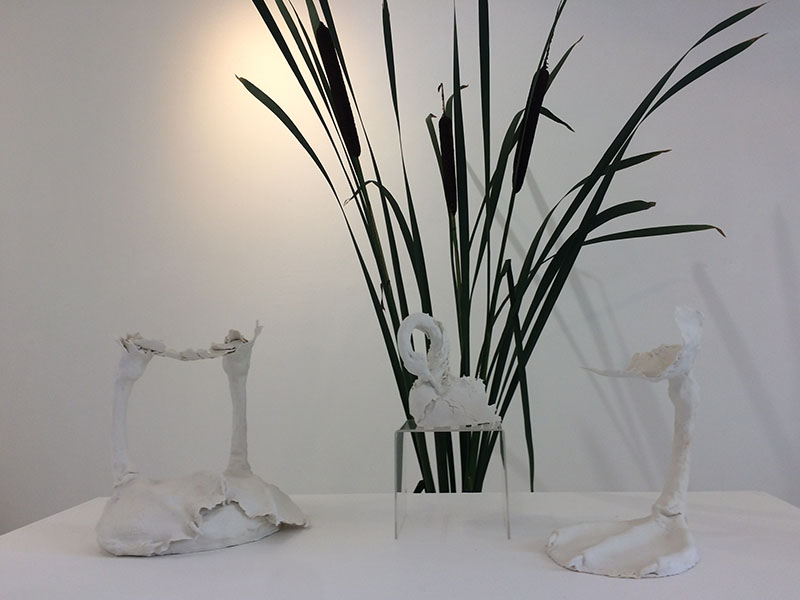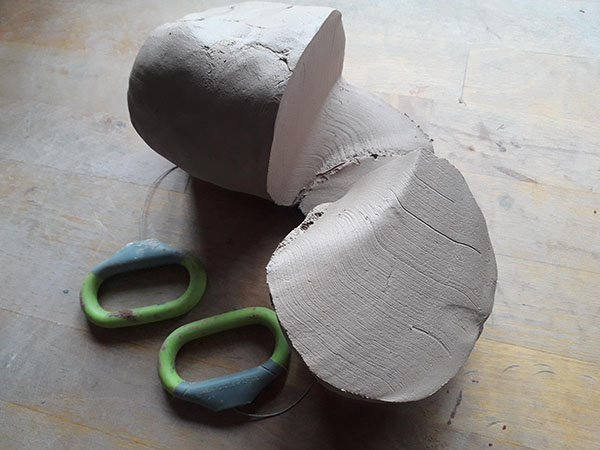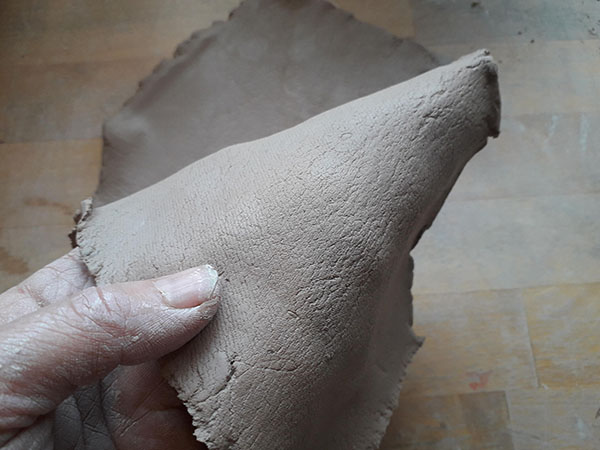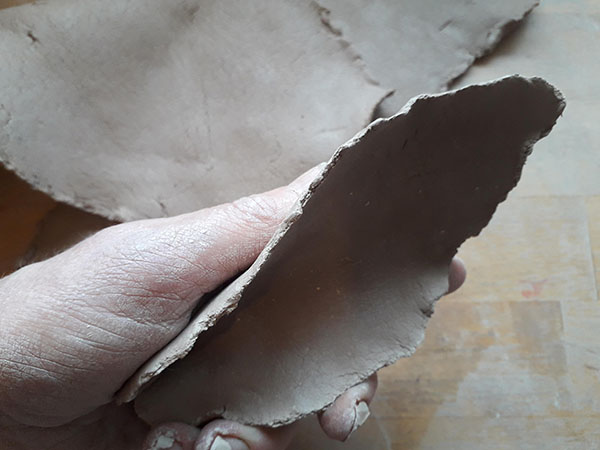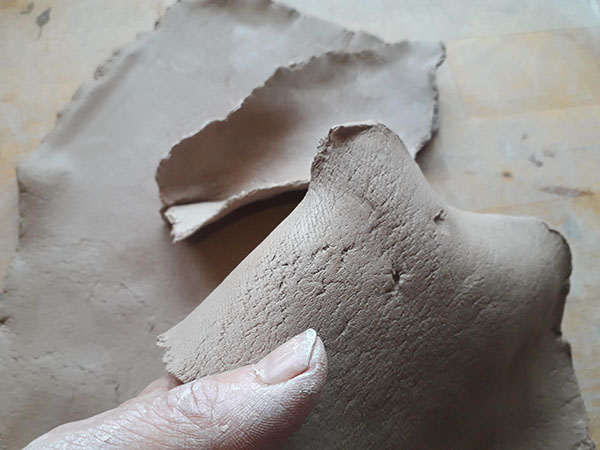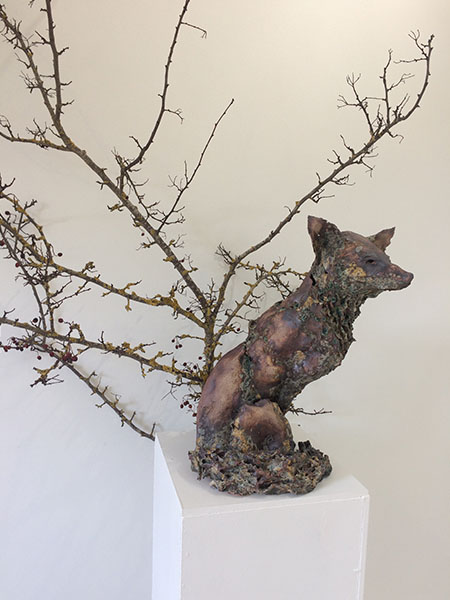 The Watcher
Stoneware Paperclay
45cm (h)
SOLD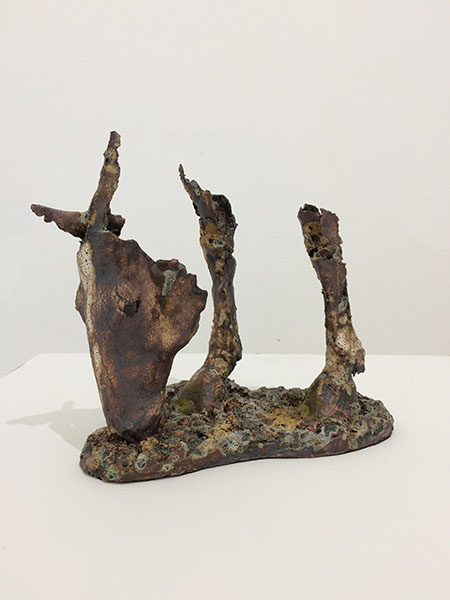 Grazing Horse
£345 (19 (h) approx)
£375 (26cm (h) approx )
Stoneware Paperclay, Oxides, Volcanic Glazes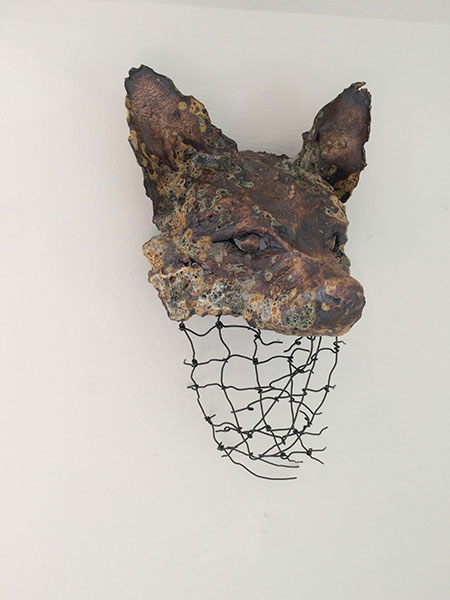 Wall Mounted Fox
30cm (w) including wire
19cm (w) £375
Stoneware Paperclay, Oxides, Volcanic Glazes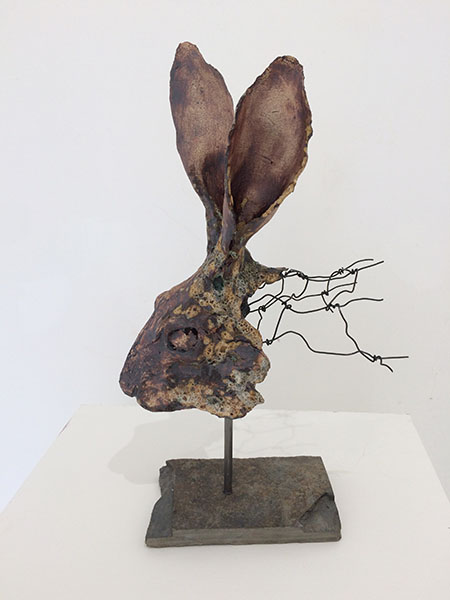 Running Hare
42cm (h) approx
SOLD
Stoneware Paperclay, Oxides, Volcanic Glazes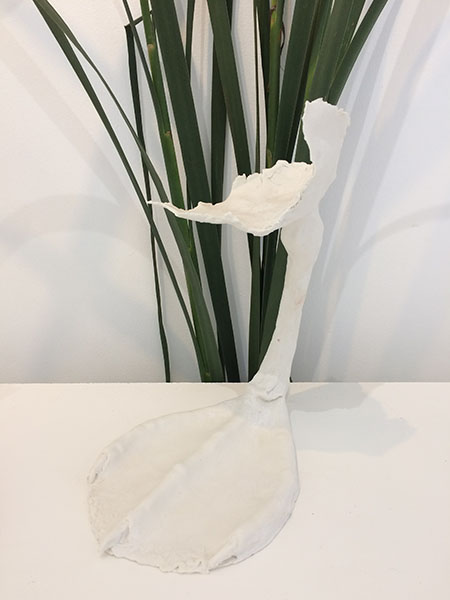 Swans Foot
Porcelain Paperclay
31cm (h) 28cm (w) 17cm (d)
£425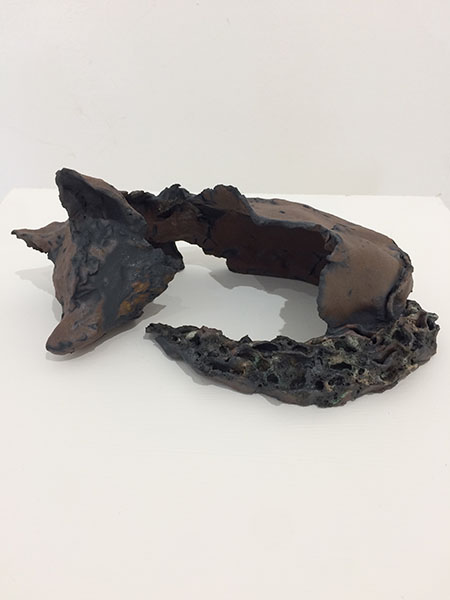 Sleeping Fox
27cm (w)
£165
Stoneware Paperclay, Oxides, Volcanic Glazes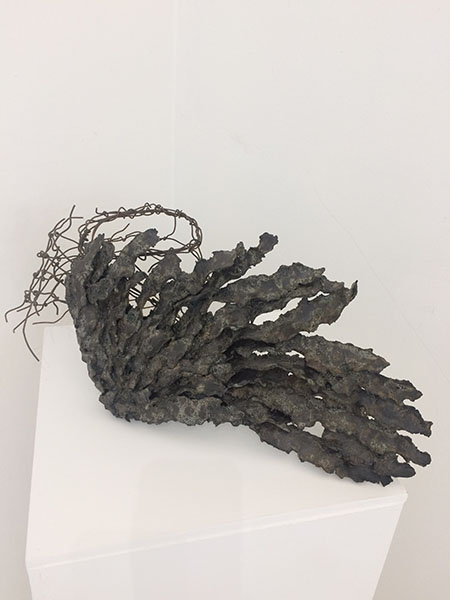 Habitation (wing)
Porcelain Paperclay
36cm (w) approx
£295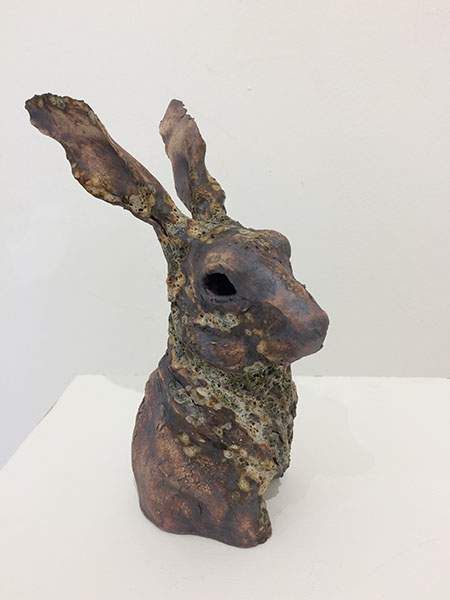 Rust Hare
26cm (h) approx
SOLD
Stoneware Paperclay, Oxides, Volcanic Glazes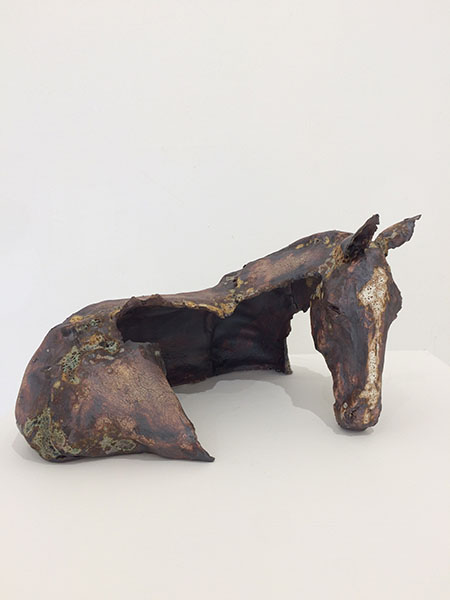 Resting Horse
31cm (w) 17cm (h) approx.
SOLD
Stoneware Paperclay, Oxides, Volcanic Glazes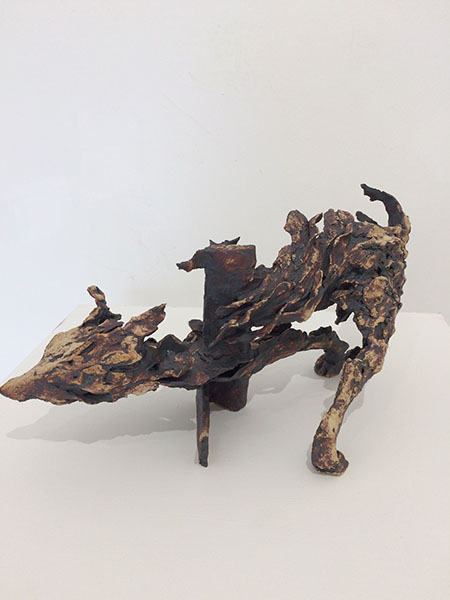 Fox Track
38cm (w) approx
SOLD
Stoneware Paperclay, Oxides, Volcanic Glazes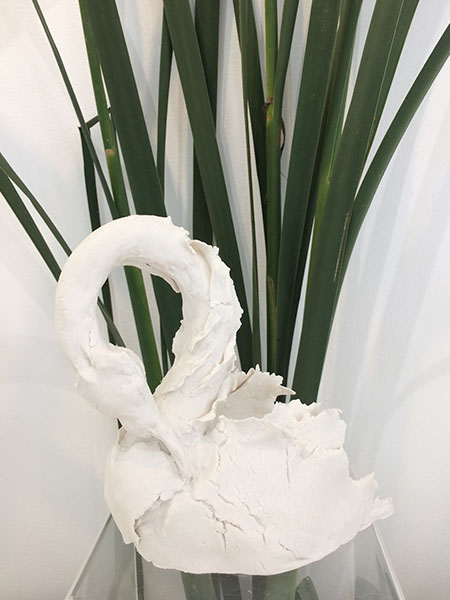 Small Swan
Porcelain Paperclay
20cm (h)
£150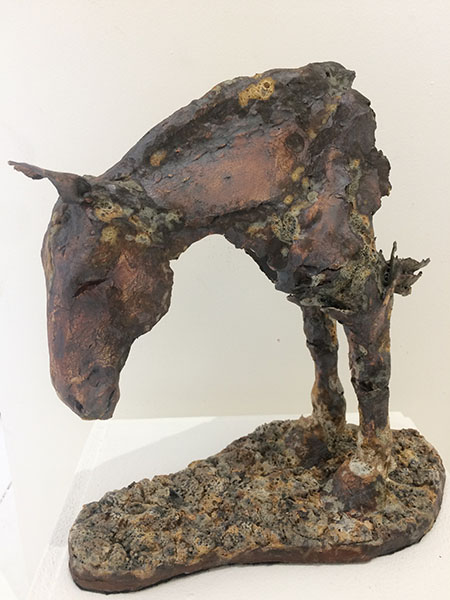 Grazing Horse
29cm (h)
£425
Stoneware Paperclay, Oxides, Volcanic Glazes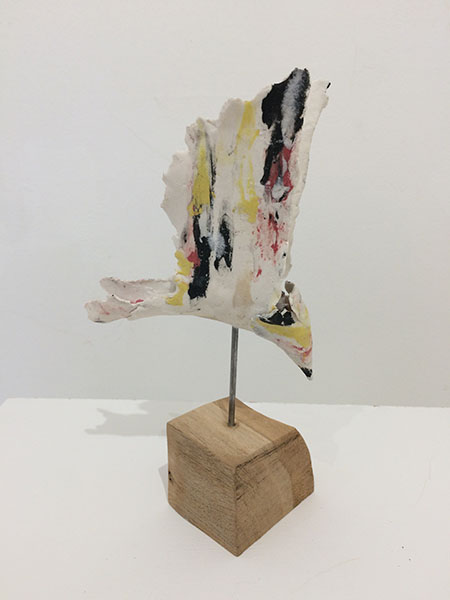 Goldfinch
Porcelain Paperclay
27cm (h)
£75 each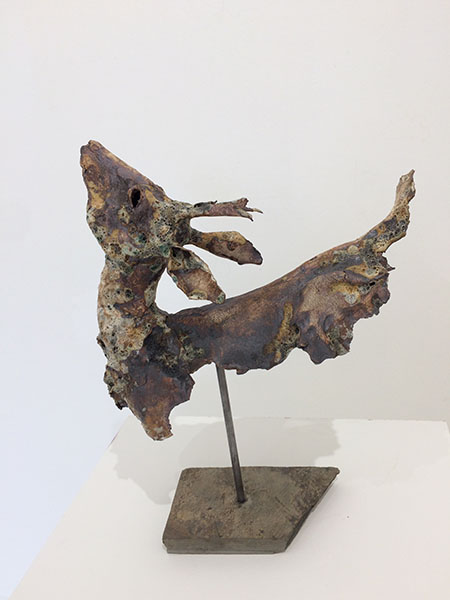 Jumping Deer
41cm (h) 30cm (w)
SOLD
Stoneware Paperclay, Oxides, Volcanic Glazes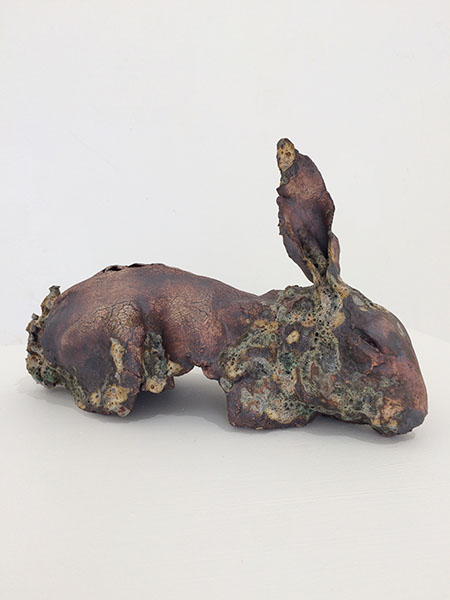 Sleeping Hare
28cm (w) approx
£225
Stoneware Paperclay, Oxides, Volcanic Glazes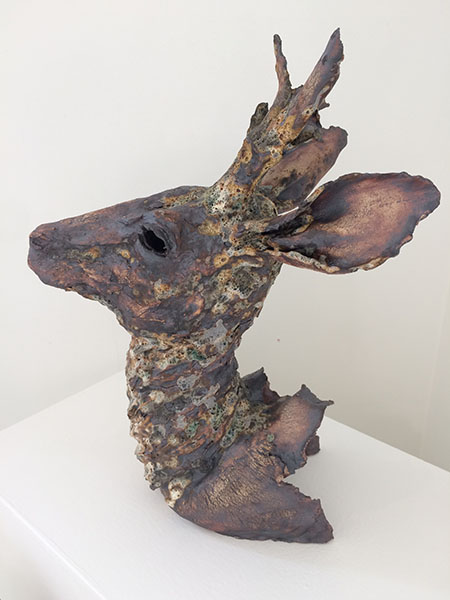 Roe Deer
41cm (h)
£595
Stoneware Paperclay, Oxides, Volcanic Glazes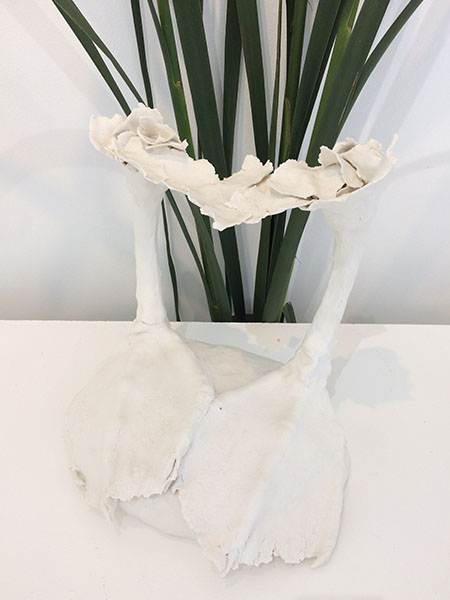 Swans Feet
Porcelain Paperclay
36cm (h) 31cm (w) 20cm (d)
£725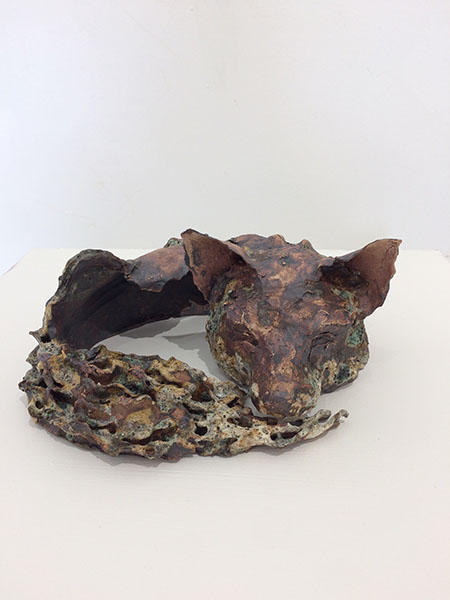 Curled Up Fox
21cm (w)
SOLD
Stoneware Paperclay, Oxides, Volcanic Glazes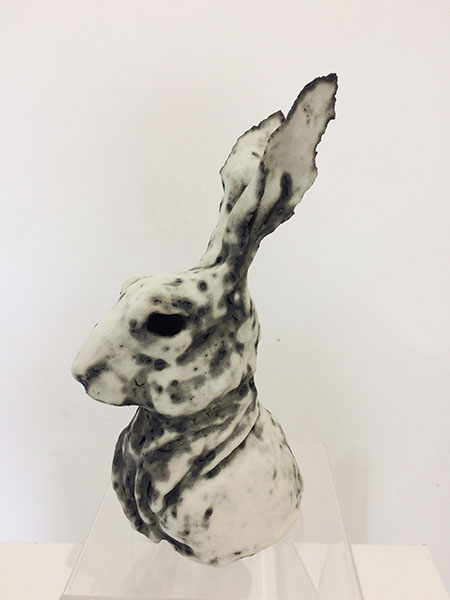 Moonlit Hare
White Engobe
26cm (h)
£165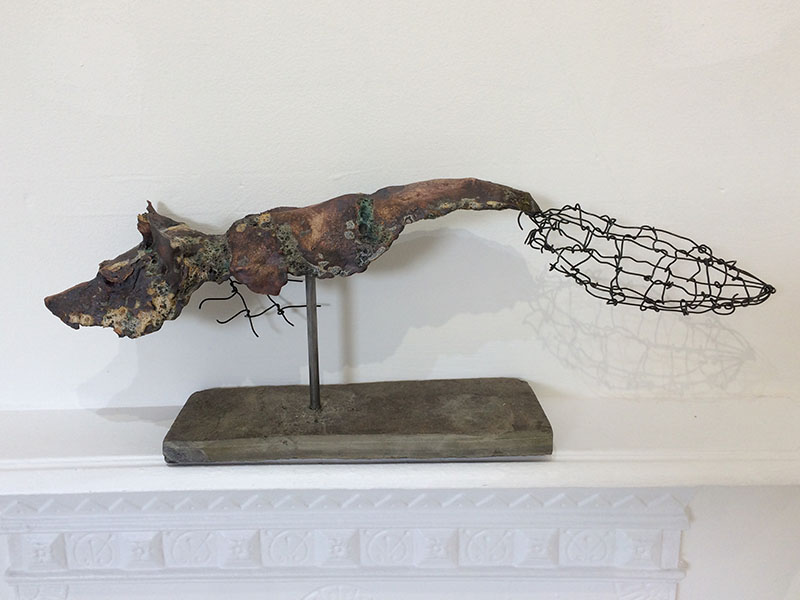 GALLERY 6
6 Stodman Street
Newark on Trent
Nottinghamshire
NG24 1AN
TUE: 10:30-16.00
WED: 10:30-16.00
THU: 10:30-16.00
FRI: 10:30-16.00
SAT: 10:30-16.00
01636 676 999
info@gallery6newark.co.uk
COPYRIGHT GALLERY 6  |  2020