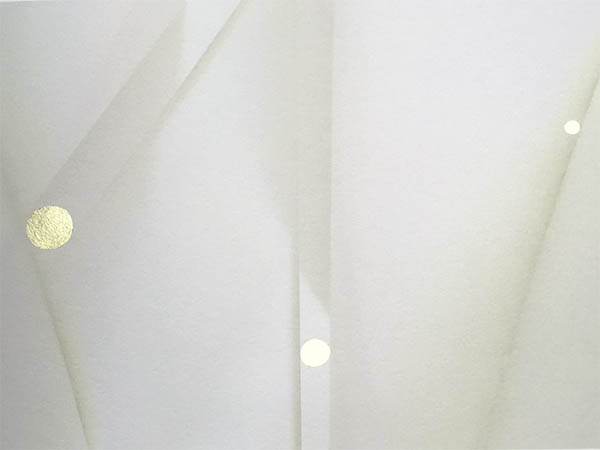 Balance I
Limited Edition 1/5 V/E
Fotospeed Natural Soft Textured  
Bright White embellished with 18ct
Lemon Gold &22ct Moon Gold leaf 
43cm x 53cm (framed) 
£225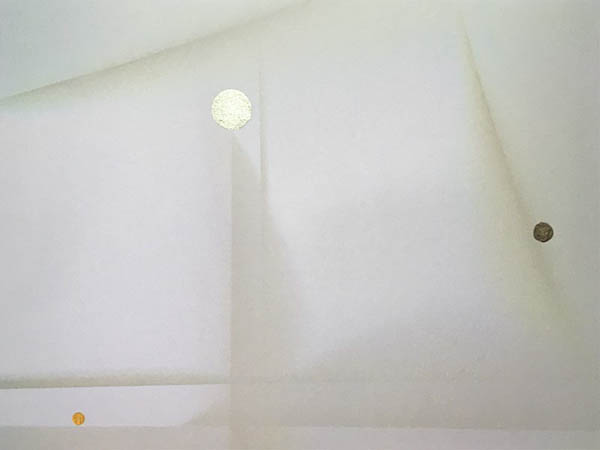 Balance II 
Limited Edition 1/5 V/E 
Fotospeed Natural Soft Textured
Bright White embellished with 18ct
Lemon Gold &22ct Moon Gold  & 12 ct White
Gold leaf 
43cm x 53cm (framed) 
£225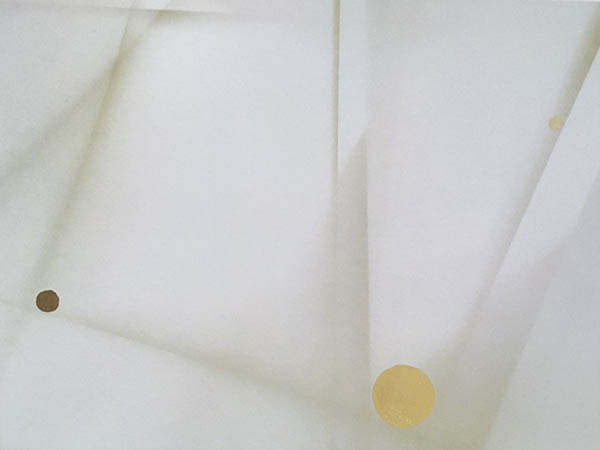 Balance III
Limited Edition 1/5 V/E 
Fotospeed Natural Soft Textured  
Bright White embellished with 18ct 
Lemon Gold & 22ct Moon Gold  & 12 ct White
43cm x 53cm (framed) 
£225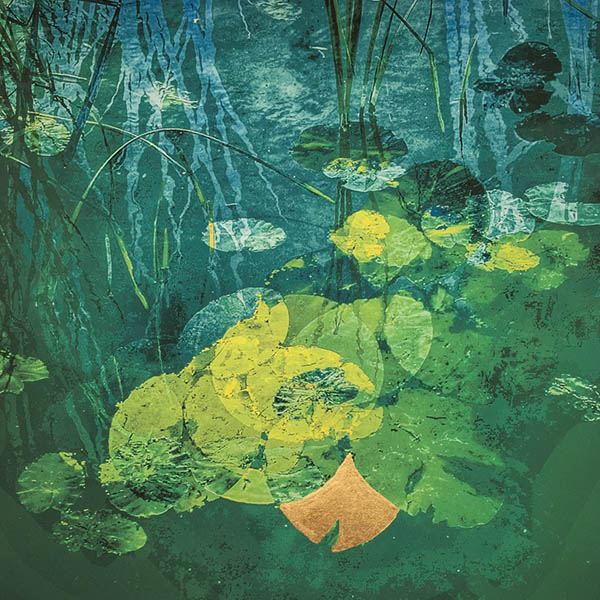 Lily Pond
Limited Edition 1/5VE
Fotospeed smooth cotton 300gms
Embellished with 24ct gold leaf
26cm x 26cm x 6cm
£125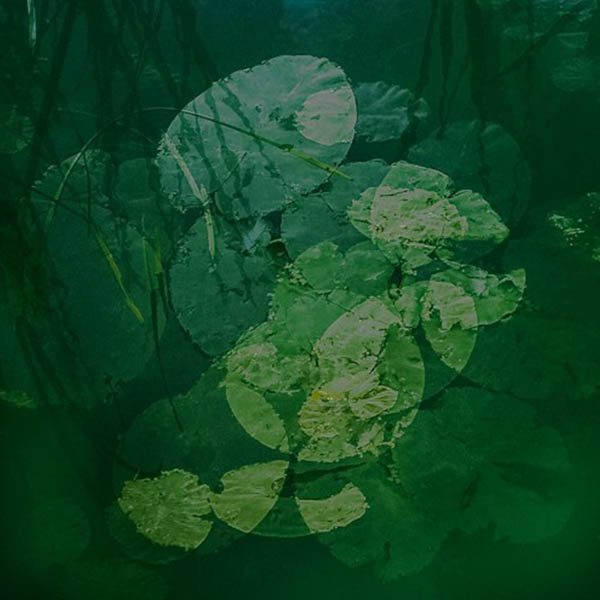 Lily Pads I
Limited Edition 1/5 on photograph print 
Fotospeed smooth cotton 
25cm x 25cm (framed)
SOLD
Lily Pads II
Limited Edition 1/5 on photograph print
Fotospeed smooth cotton
25cm x 25cm (framed)
SOLD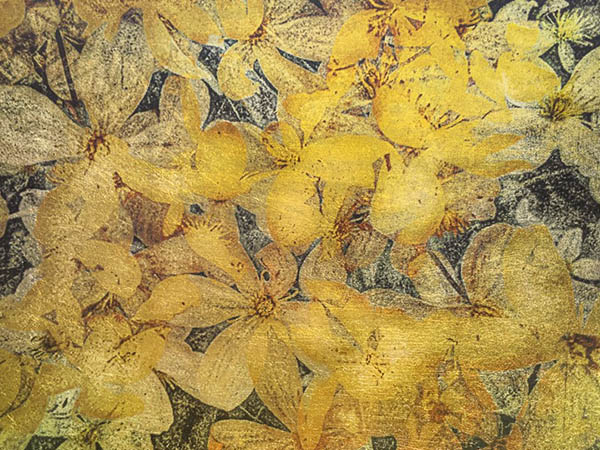 Clematis
Limited Edition 1/3
Archival Canon Pigment-based ink on acetate, 22ct  Moon Gold leaf
hand-applied on verso.
6cm x 8cm (25cm x 31cm Framed)
£135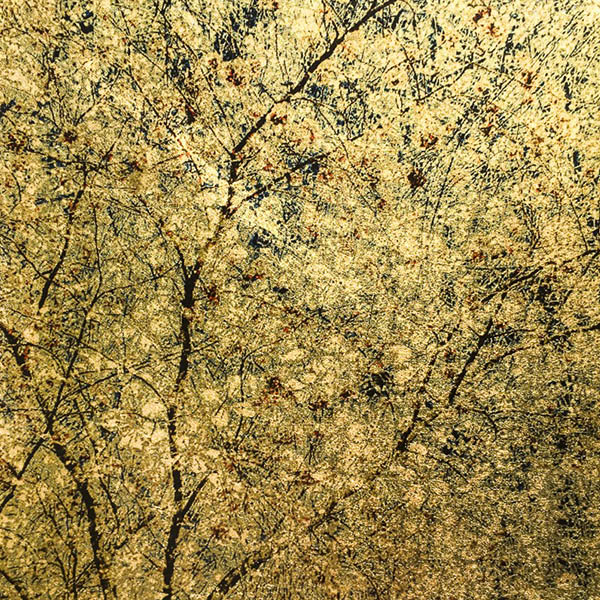 Spring Blossom
Limited Edition 1/3
Archival Canon Pigment-based ink on acetate, 23.5ct gold leaf 
hand-applied on verso.
8cm x 8cm (31cm x 25cm Framed)
£135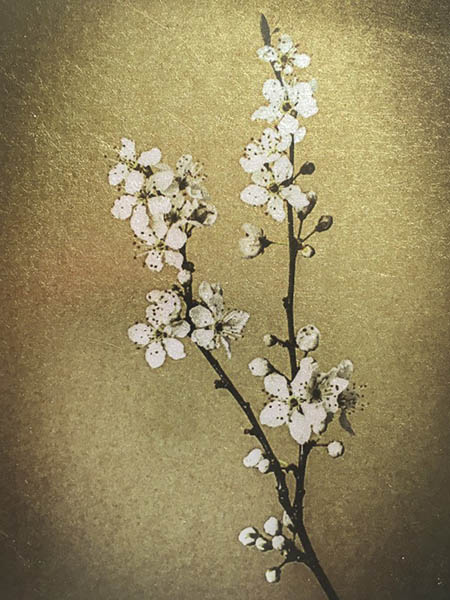 Blossom
Limited Edition 1/3
Archival Canon pigment-based ink on acetate, 23.5ct silverleaf (51g)
hand-applied on verso.
6cm x 8cm (31cm x 25cm Framed)
£135
"The real voyage of discovery consists not in seeking new landscapes, but in having new eyes." (Marcel Proust)
Anette Holt is an abstract photographer living in Newark on Trent. Many of her images have more the appearance of paintings than photographs, the difference being that she uses a camera, rather than a brush or a pencil, as a tool to create her pictures.
Anette explains her approach:
"My photography is solely guided by intuition. I wait to see what I find (or what finds me) and what inspires me whilst striving to let go of any preconceived ideas and to be open for the unexpected. It is not my intention to depict the world that surrounds us in a representational or 'accurate' way. Rather, my images are my personal interpretation of the world at a given moment in time.
I like to focus on the beauty in the details or angles that are often overlooked or lost in the bigger picture. Multiple exposure, intentional camera movement, close-up and macro photography are the techniques I use to create my images. Whether it is a small, out of context detail, a different viewpoint, a picture that is multi-layered, flipped, distorted or blurred, I like to break the rules of representational photography and I embrace the often surprising outcomes and unique results arising from these creative techniques.
With my abstract images I hope to encourage the viewer to look at the world from new perspectives and with an open mind." 
Anette considers the printing of an image to be part of the creative process. Consequently, she prints her images herself* so that each print is produced with maximum care and attention to detail. Quality materials such as long-lasting Canon pigment inks and a range of acid-free archival fine art papers, carefully chosen to suit the colours and style of each individual image, ensure the longevity of the prints.