An exhibition by Melanie Keevil
Wednesday 5th August – Saturday 29th August
Melanie graduated from Buckinghamshire College in 1990 with a degree in Ceramics and now works from her garden studio in Kings Heath, Birmingham and exhibits across the UK.
Her August exhibition will contain abstract ceramic and stoneware wall panels which are a personal response to different landscapes. These panels are layered with richly coloured slips and glazes and then stoneware fired to 1260°.
Some pieces evoke the rich landscapes of Provence and Barcelona drawing upon hilltop towns, mountains, cypress trees and weathered buildings. The surface textures, colours and proportions of stone and plaster walls, sun bleached shutters and doors are documented and abstracted in her latest work.
Closer to home, the rock formations and coastlines of the Cornish and Welsh landscapes are also represented.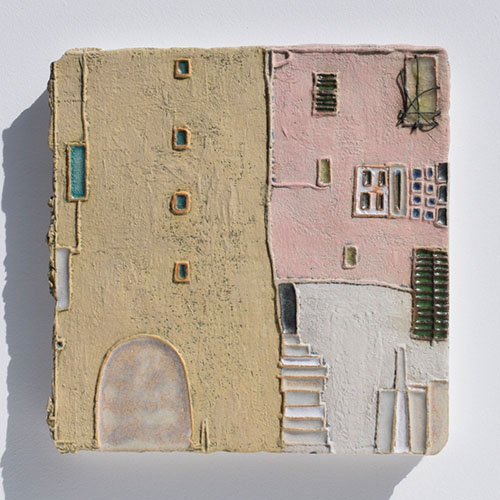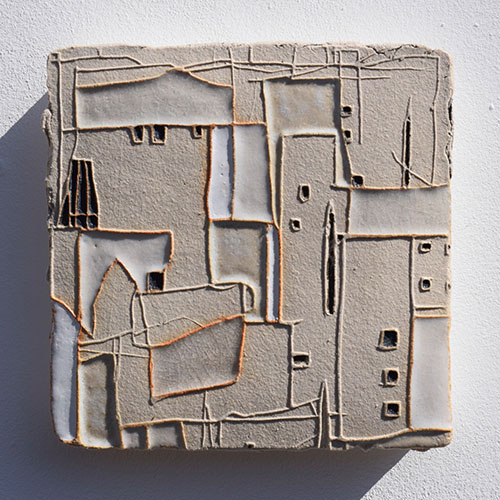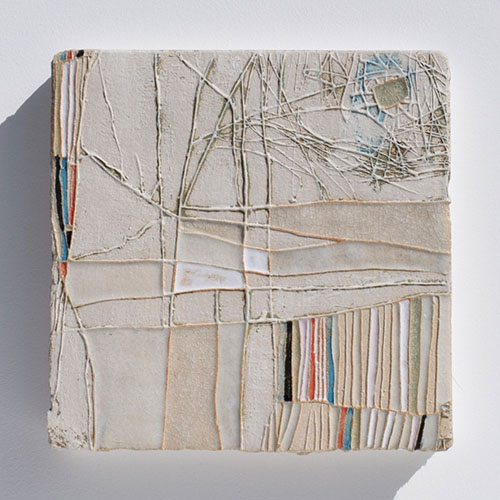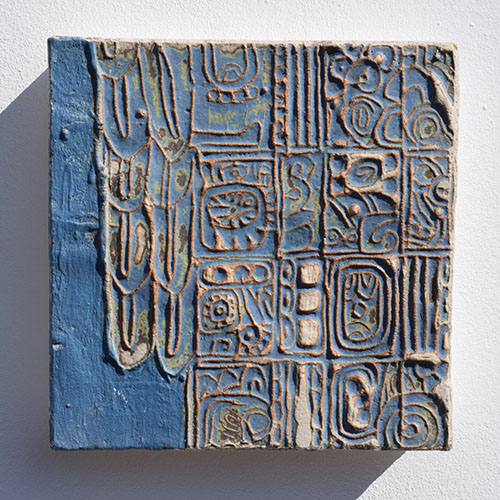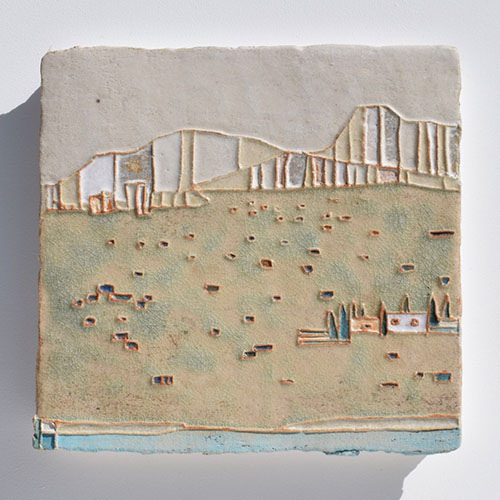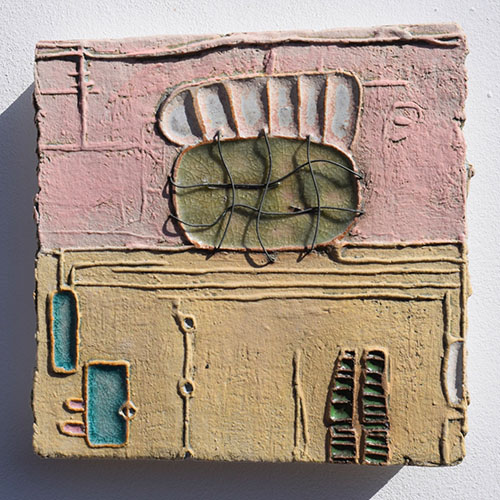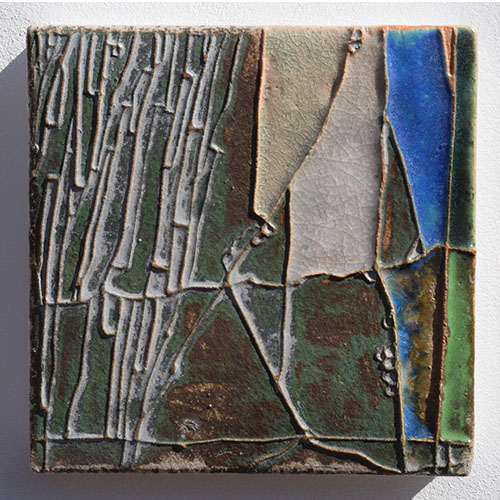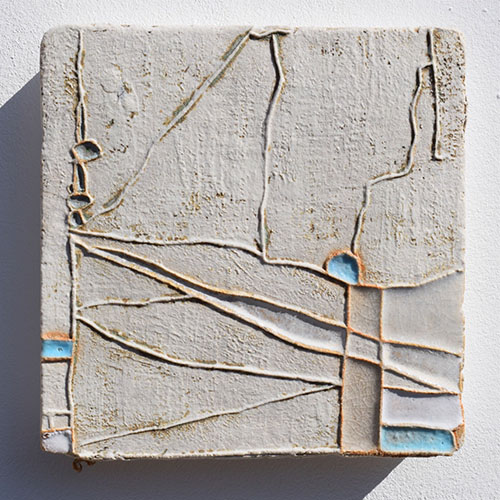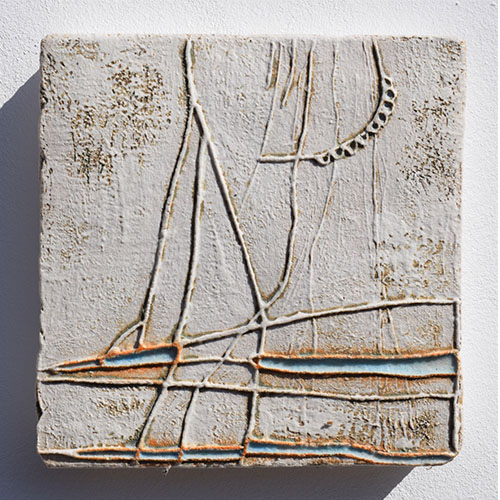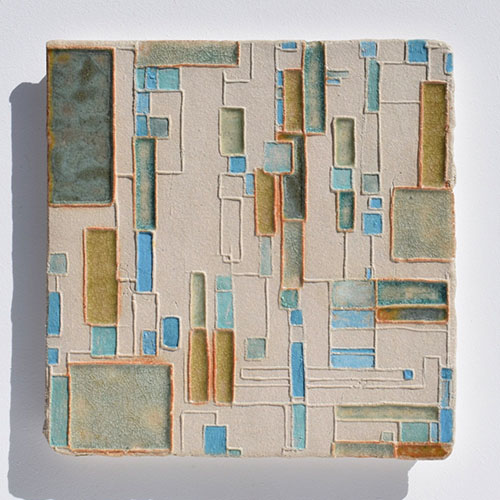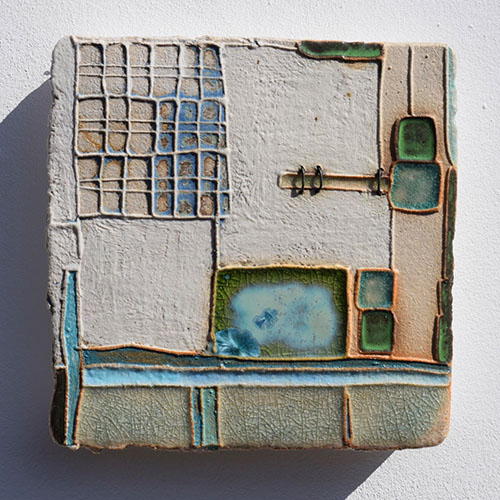 An exhibition by Liz Goulding and Val Robinson
Wednesday 8th July – Saturday 25th July

'Peace and Quiet' 30x90cm
'Glorious Gardens' is an exhibition featuring the work of two artists who have been friends since art college over 40 years ago. Val Robinson and Liz Goulding met during their time at Psalter Lane Art School in Sheffield.
I was fortunate to be present when Liz and Val were painting in preparation for their exhibition in the garden of the Secret Garden Art café, which is located to the rear of Gallery 6.
Their sense of humour is infectious, and at times as colourful as their paintings. The affection and respect they have for one another is ever present, with each commenting upon one another's work in progress.
LIZ GOULDING
'Having graduated with a BA in Fine Art, and a PGCE I have continued working in the arts as a practicing artist, and tutor. I taught A level Art and design and life drawing for 30 years, and now run workshops and teach private classes. I am a painter, but love to experiment with textiles too.
I use a range of media and have a wide experience of using different materials. Experimentation with media has always been important both to my own practice and the way that I teach art. I am inspired by light and colour and texture in my surroundings. Recent work is a response to coming home to the soft colours of the British landscape and the gardens that I look at daily where I live and work. I strive to give an impression of the subject, paintings are a distillation of what I see rather than a representation.'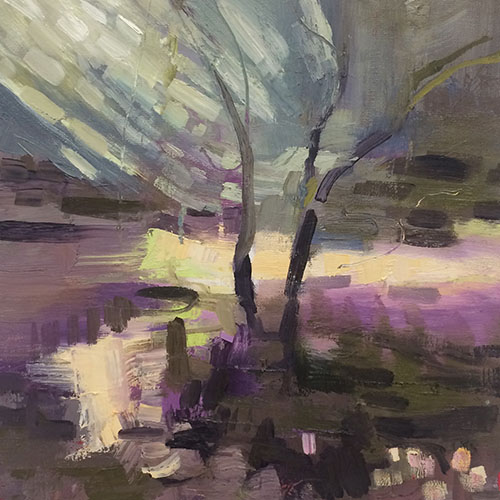 'Last of the Evening Sun' 30x30cm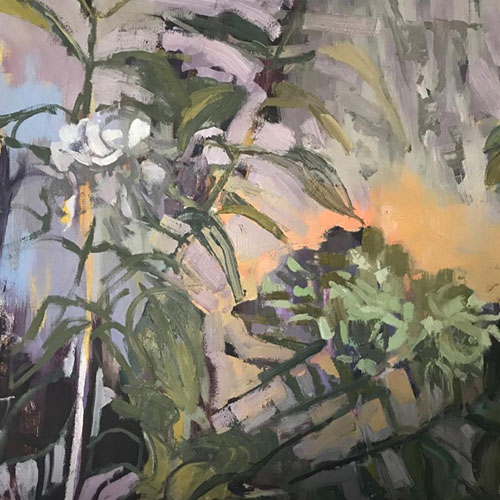 'Painting with Val' 61x61cm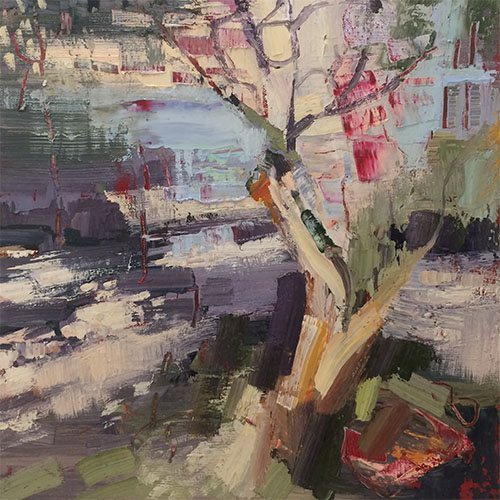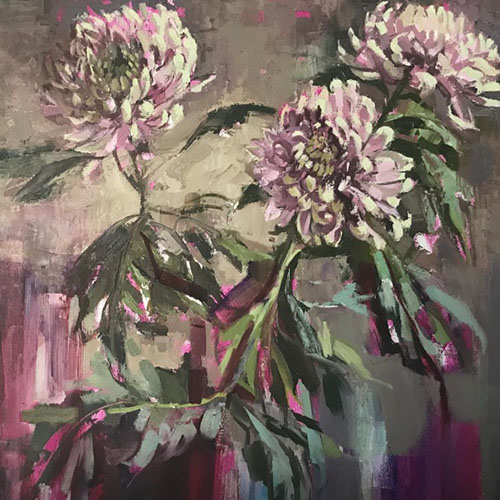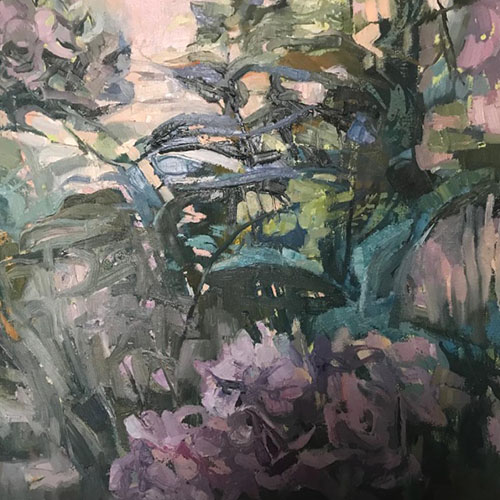 'Last of the Summer' 61x61cm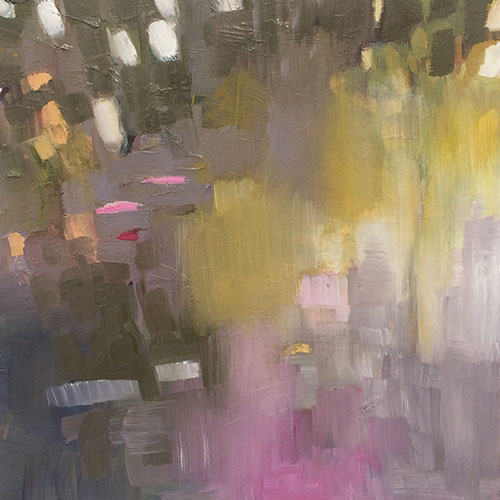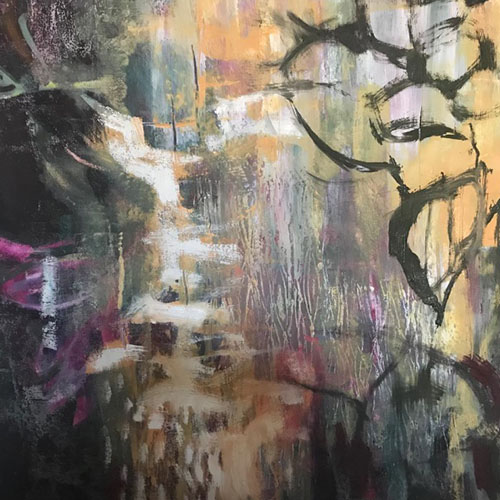 'Through the Garden' 61x61cm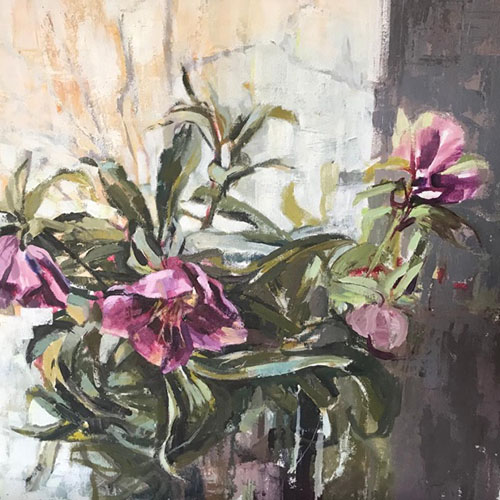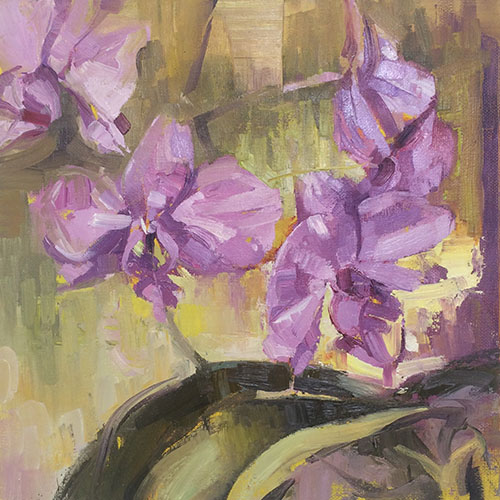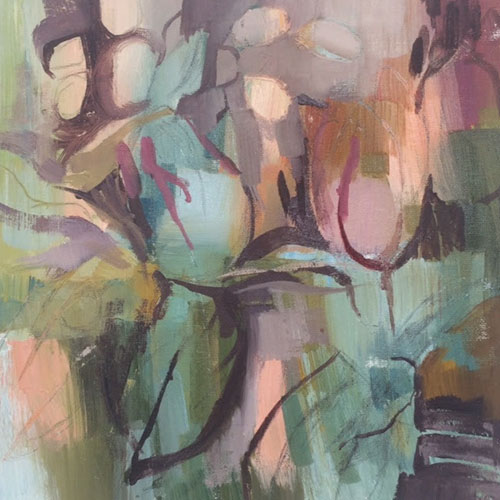 'Start of the Journey' 30x30cm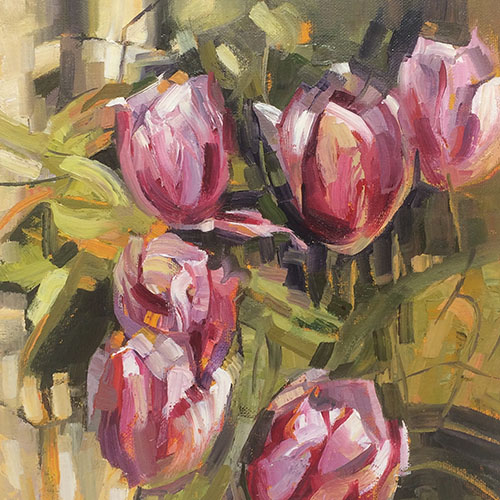 Val Robinson
'I have been drawing and painting from a very young age, but my career really started when I went to the Faculty of Art and Design, Sheffield Polytechnic, for a one year Foundation course in 1979. After this I then successfully completed a three year painting degree and obtained a BA Honours Degree, Painting and Print-making.
Since then I have continued painting and drawing and have had exhibitions in numerous places throughout the UK. I have also had works purchased by several art galleries, and have appeared in a number of catalogues.'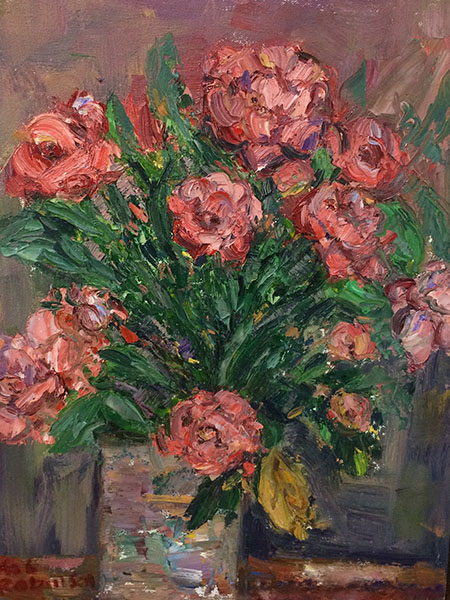 'Pink Roses in Vase' 38x30.5cm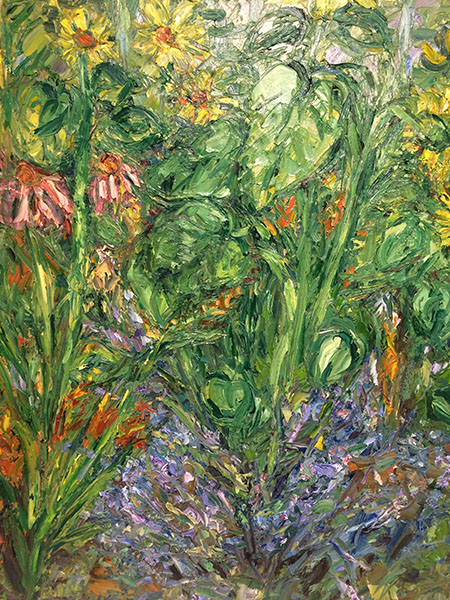 'Sunflowers, a Present from the Birds' 77x77cm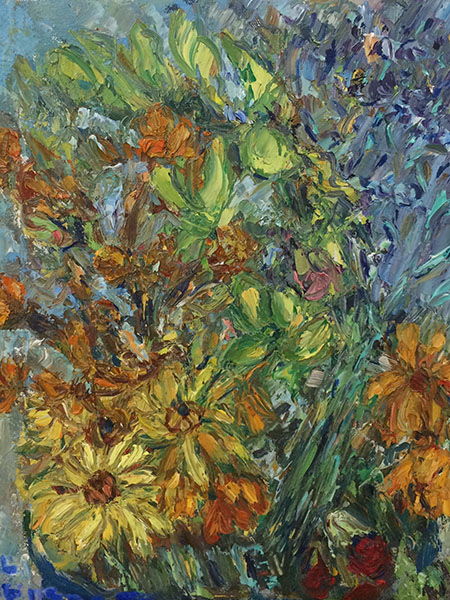 'Yellow & Orange Flowers' 38x33cm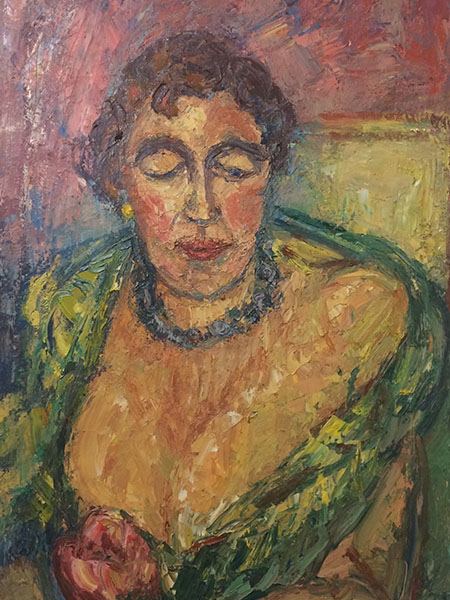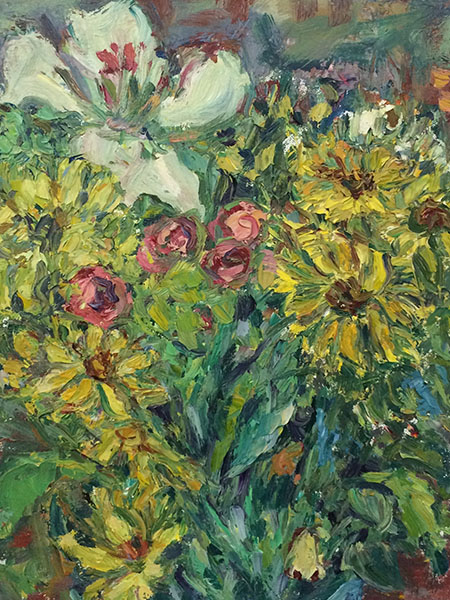 'Yellow Daises in Vase' 38x30.5cm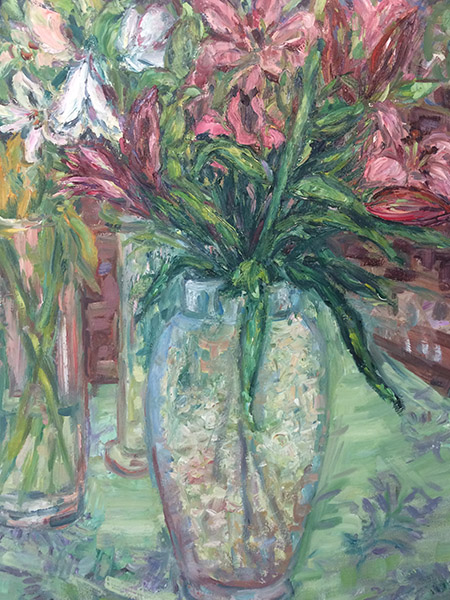 'Pearlised Vase & Pink Lilies' 38x30.5cm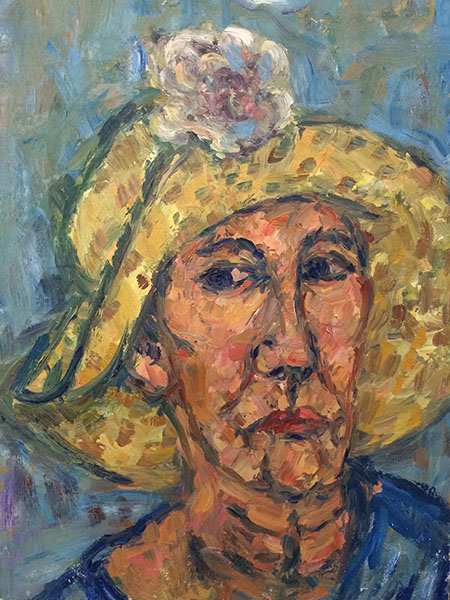 'Woman in Sunhat' 61x43cm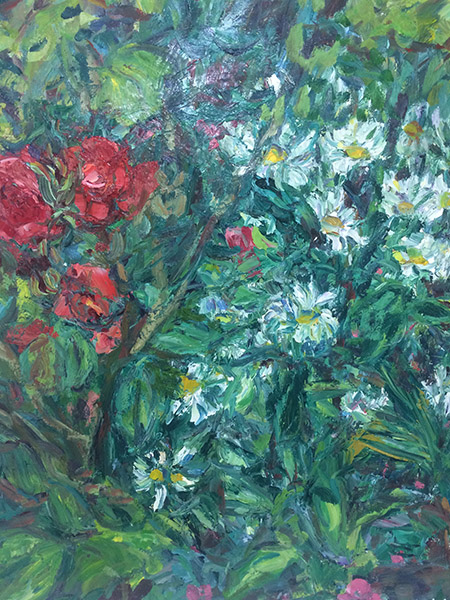 'Fragment of my Garden' 70x70cm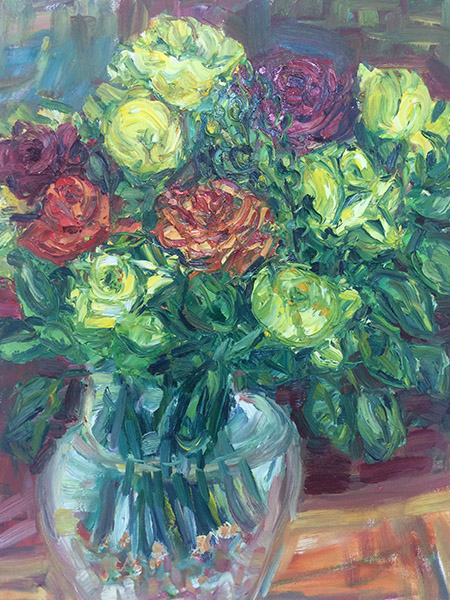 An exhibition by Anette Holt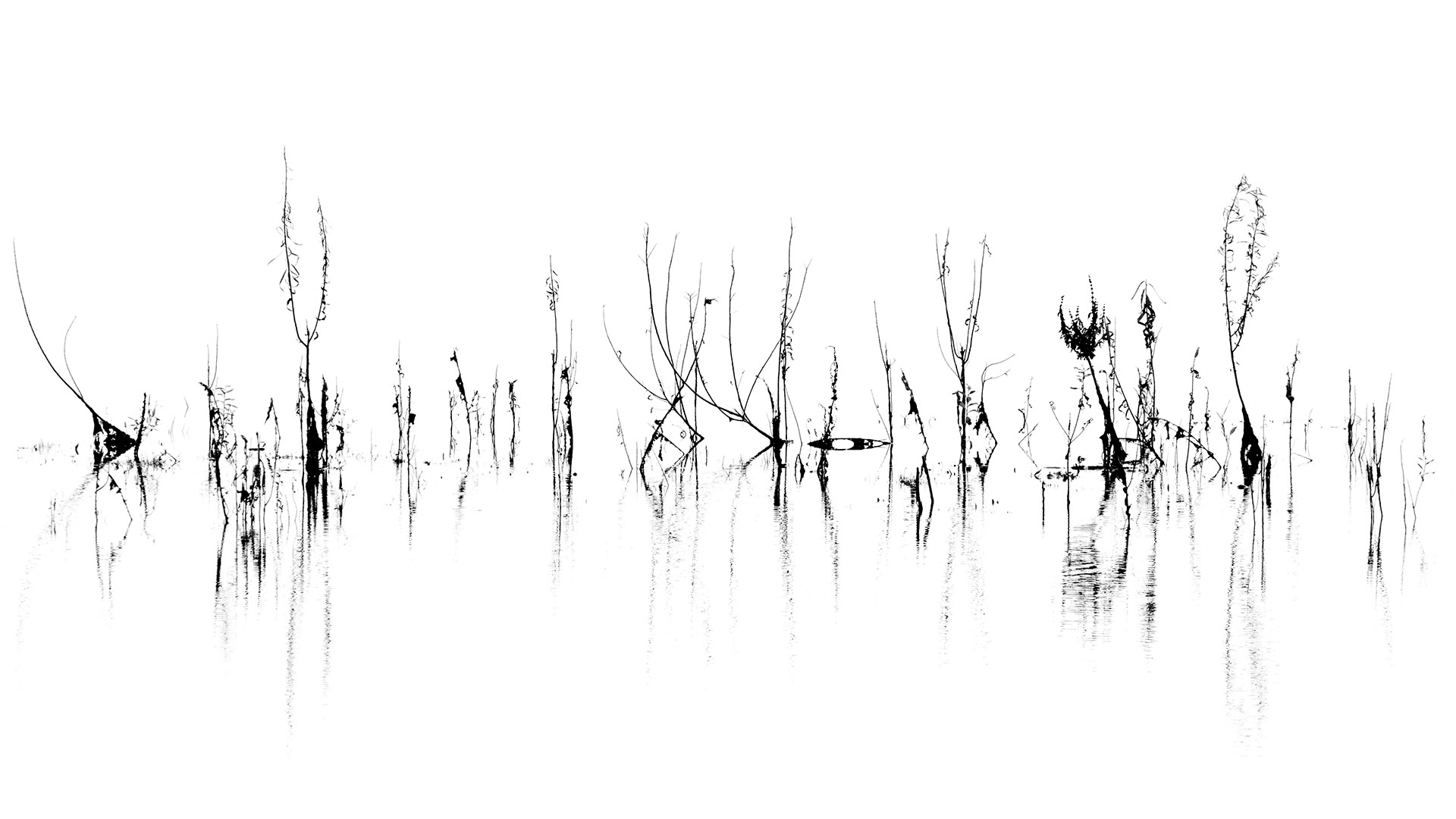 'My photographic journey has taken me from the snapshots I took as a 12 year old with the pocket camera I won in a raffle, via black & white and street photography, wildlife and landscape, to the abstract photography I enjoy so much today. Being outdoors and close to nature has always brought me a lot of personal pleasure, both on my travels as well as in my back garden in Newark.
The love for abstract photography began at RSPB Langford Lowfields in Collingham where all of the images in this exhibition were taken. Whilst out for a walk on a cold winter's day some dying reeds caught my eye. The graphical shapes of the kinked stems and their reflections on the surface of the water reminded me of the Japanese style of calligraphic writing which I admire. In the photographs I took that day I tried to emphasise this impression by isolating the 'characters' from their surroundings.'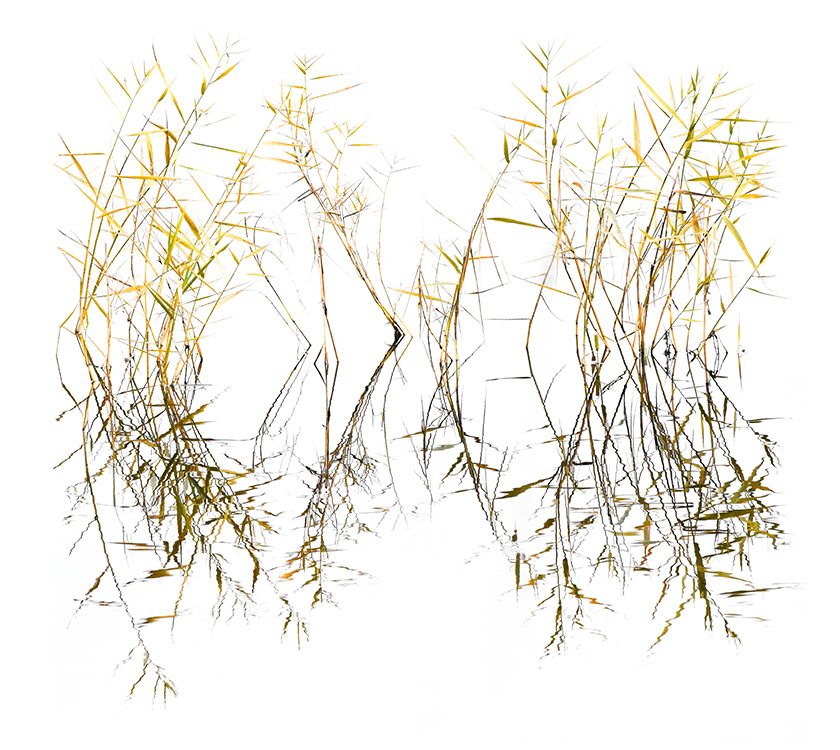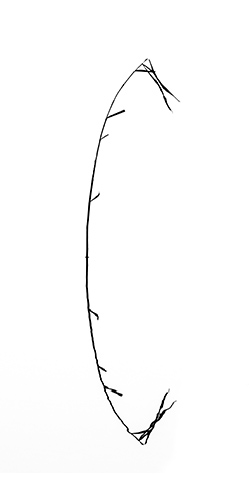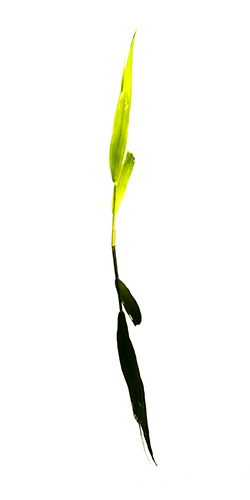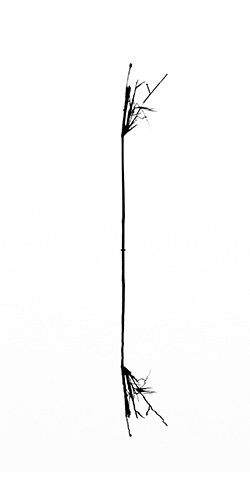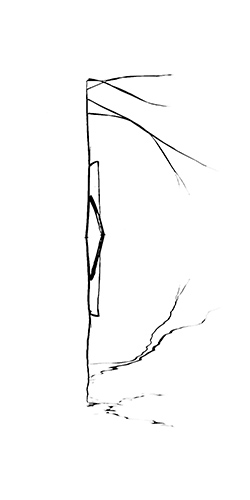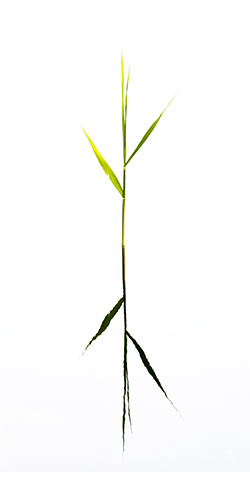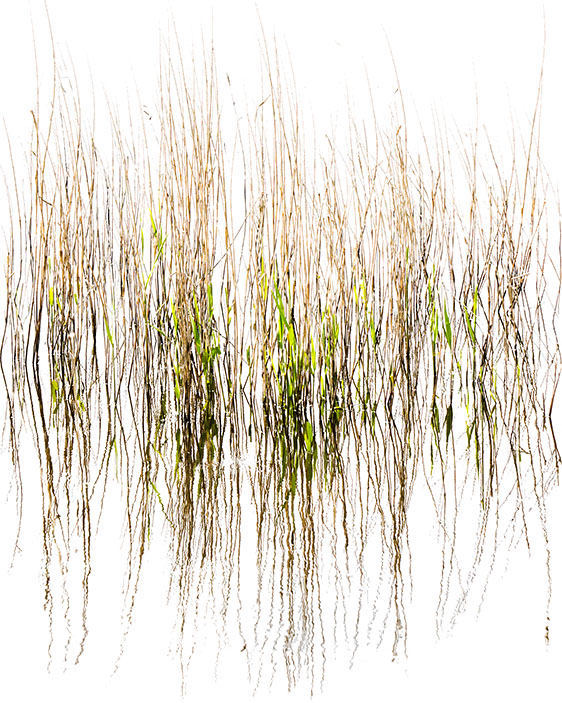 'I have always had an interest in different forms of art. Painters and sculptors have influenced me just as much as other photographers. It seems only logical to me to try to use my camera more like a paint brush in order to create my images and to give them a more painterly or "arty" feel than that found in representational photographs.
To achieve this I use techniques such as multiple exposure, over and under exposure, intentional camera movement, close-up and macro photography with the aim to depict the beauty in those details or angles that are often overlooked or lost in the bigger picture.
Many of my images are inspired by the natural world. When going out with my camera I do not have a particular image in mind, there is no particular shot that I want to "bring home". This means my photography is not planned but is guided by intuition, I wait to see what I find (or what finds me) and what inspires me. Therefore, my images are personal interpretations of the world and how I see it at a certain moment in time. I hope they also inspire the imagination of the viewers.'
GALLERY 6
6 Stodman Street
Newark on Trent
Nottinghamshire
NG24 1AN
TUE: 9.30-16.00
WED: 9.30-16.00
THU: 9.30-16.00
FRI: 9.30-16.00
SAT: 9.30-16.00
01636 676 999
info@gallery6newark.co.uk
COPYRIGHT GALLERY 6  |  2020