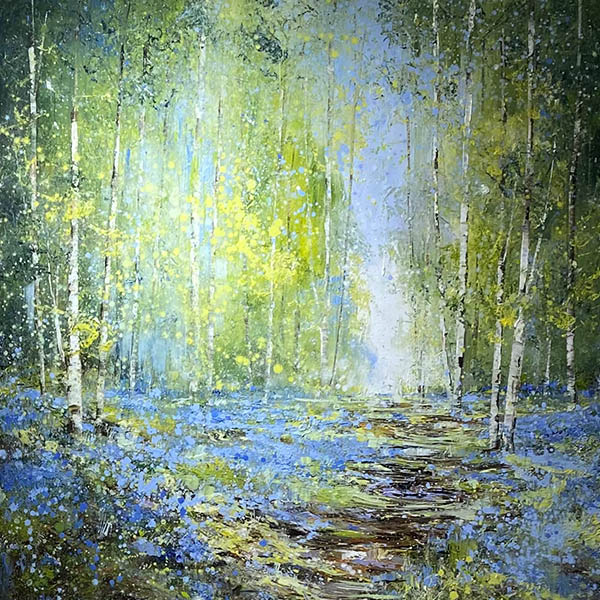 Bluebell Wood
100cm x 100cm
Oil on Canvas
£750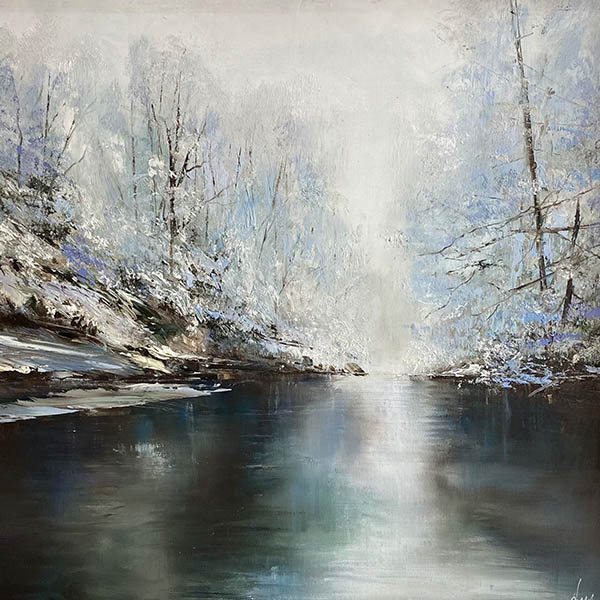 Winter lake
50cm x 50cm (framed)
Oil on canvas
£400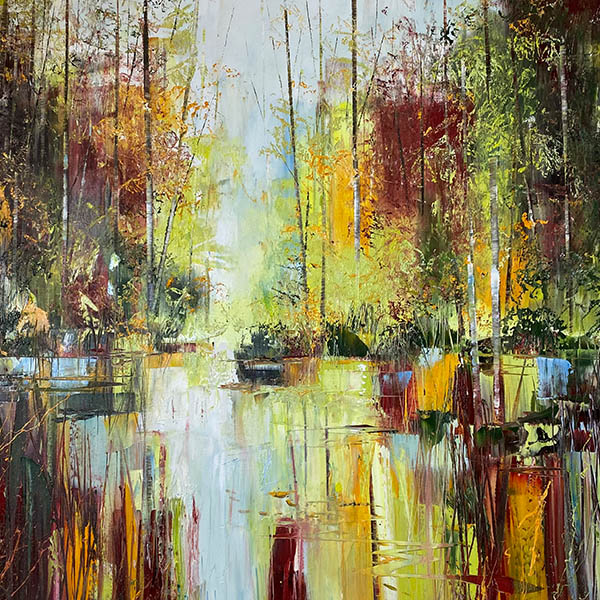 Abstract Autumn
90cm x 90cm
Oil on canvas
£700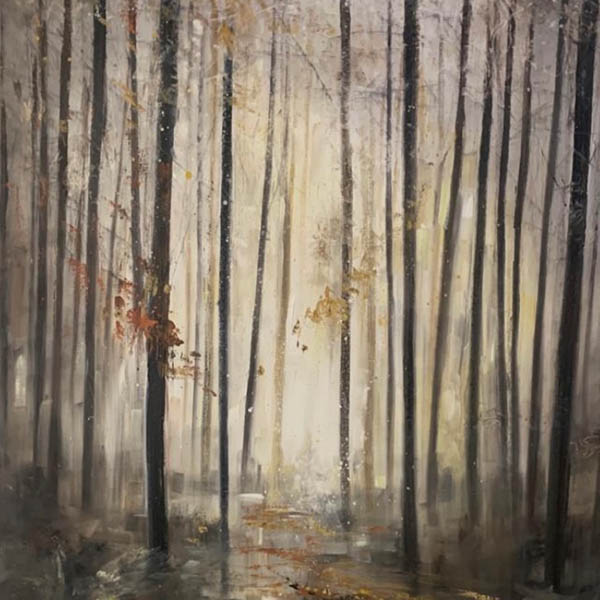 Misty Woods
Oil on Canvas
100cmx 100cm
£750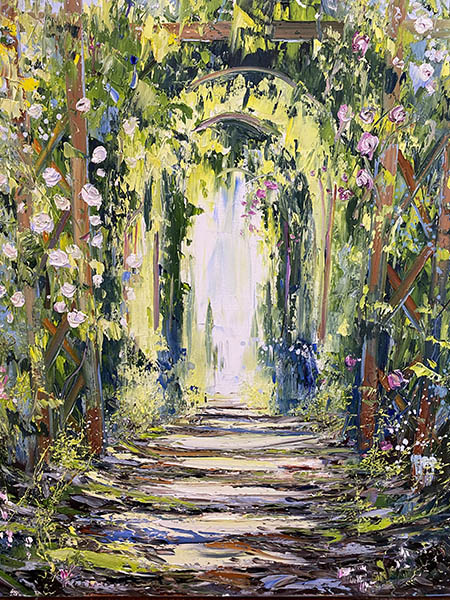 Garden Arch
100cm x 100cm
Oil on canvas
£750
Autumn Lights
Oil on Canvas
100cm x 100cm
£750
Ann Pollard's painting is driven by the medium and a lifelong love of working with paint. Her aim is to achieve spontaneous and exciting effects which have something in common with nature. This accidental approach is borne of confidence, experimentation and an Oriental approach to the subject. Her preferred medium is Oil but she also works in Acrylics and mixed Media producing a range of Contemporary Visual Experiences with a sense of fun. Texture and Harmony feature strongly in her landscape images. Ann spent much of her youth in South Africa and now works from her studio in the Nottinghamshire countryside.
Ann has worked as a Professional Artist for the past twenty years. Teaching painting and crafts for Derbyshire County council. she opened her own studio in Derbyshire where she exhibited and taught painting between 2004 and 2012. Ann has held multiple successful exhibitions and sells her work internationally.
More recently her work can be found in independent Galleries throughout the UK.