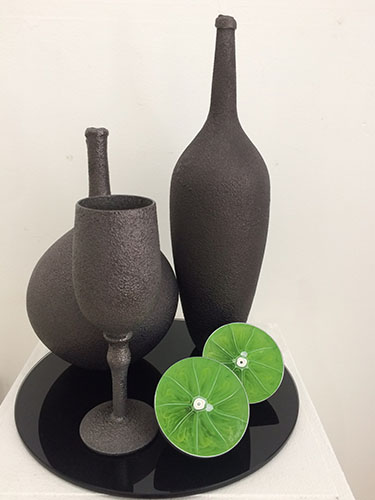 Elliot's Still life series has been described as 'visually breathtaking'. His pieces have a look of solidity while at the same time being extremely delicate, surprising and unique
among glass artists.
'Colour does play an important part in my work, and can be used as a point of reference when interpreting the works. In the piece 'just one cup' (2015), I have used a radioactive uranium glass to create a selection of bones.'
Elliot is constantly experimenting with the still life format and exploring new themes and narratives, reaching surprising conclusions that test and expand his skills as an artist and a craftsman.
Sushi Wrap
13cm (h) on 10cm x 10cm glass base
£650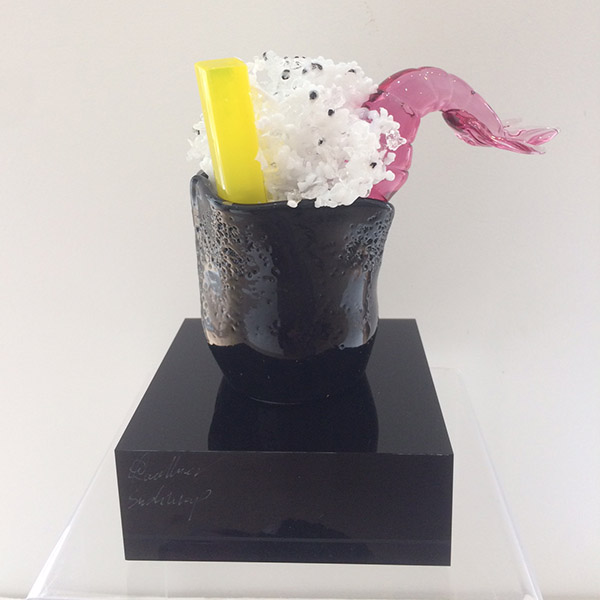 Sushi Shrimp
15cm (h) on 10cm x 10cm glass base
£650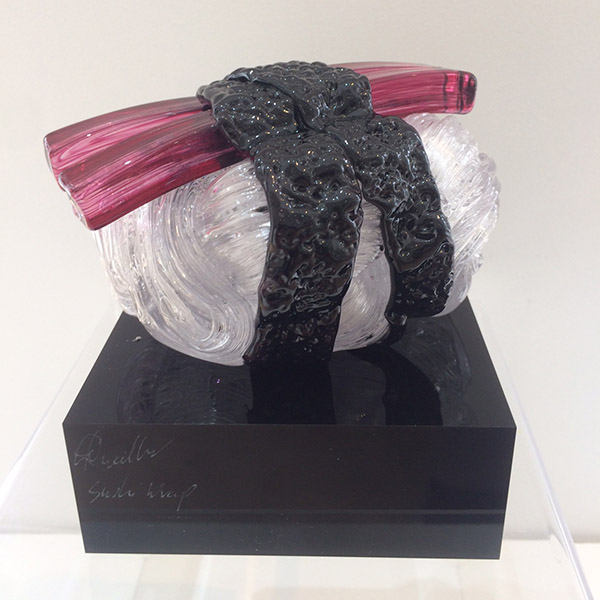 Sushi Wrap
9cm (h) on 10cm x 10cm glass base
£650