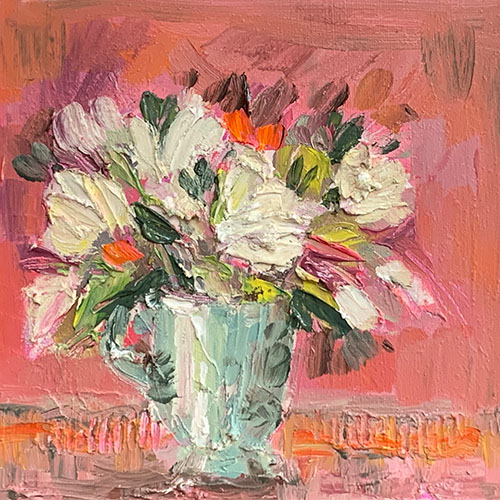 Little Green Jug
Mixed media with oil on wood panel
41 x 41cm approx.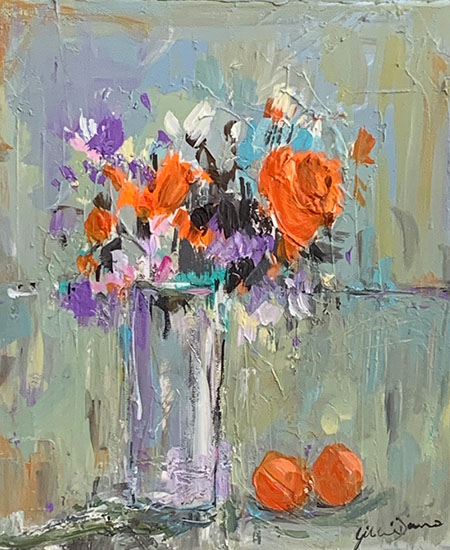 Splash of Orange Flowers in Tall Vase
Mixed media on canvas
47 x 52cm approx.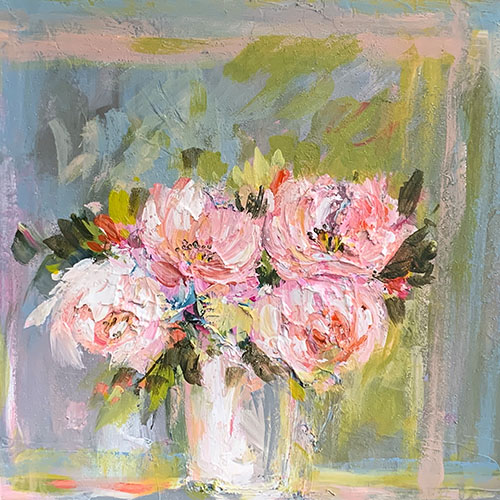 Freshly Picked Roses
Mixed media on canvas
56 x 56cm approx.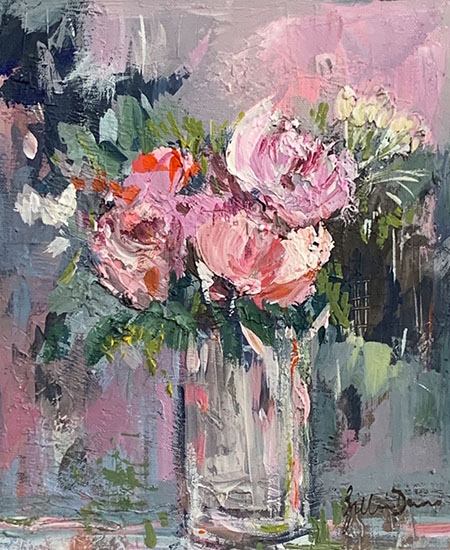 Posy of Roses, Cow Parsley & Greenery
Mixed media on canvas
47 x 52cm approx.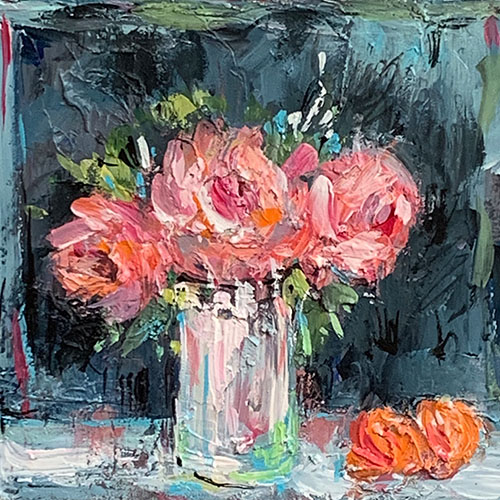 Early Peonies
Mixed media on wood panel
44 x 44cm approx.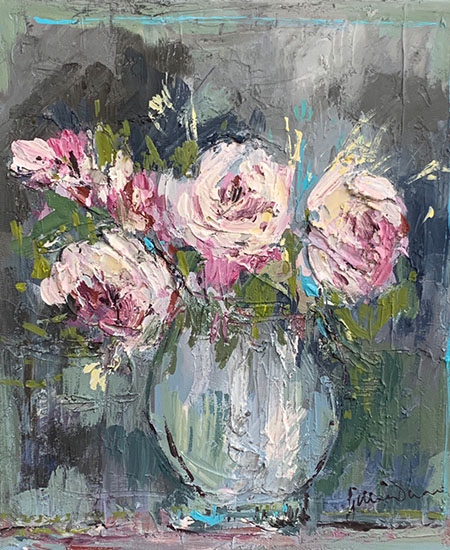 Vase of Faded Roses
Mixed media on canvas
47 x 52cm approx.
Gillian graduated in 1994 from Hull University with a BA Hons degree in Teaching and Art.  
A passion for flowers dominate her paintings. Gillian has spent time during lockdown, painting and experimenting with new media, such as waterbased oil paint, copper leaf, collage and texture. Still life painting is a genre of work Gillian is particularly interested in. Depicting everyday objects into a composition, suspended in their own space, is something Gillian has always found naturally simple and inspiring. Innocently picking a small posy of flowers from her garden, popping them in a jug and capturing that as a painting gives Gillian a great sense of achievement. Gillian paints from her studio set in her beautiful walled cottage garden in Ketton, and also her studio set in the grounds at North Luffenham Hall, Rutland.  
Gillian is inspired by the continual cycle of nature, and the changing landscape through the seasons. Texture has become an exciting feature of her work, building up layers of collage and mixed media with a palette knife, before painting with acrylic, and more recently oil.  
Gillian has original paintings hanging in private homes in New York, Paris, Spain, London and throughout the UK. Gillian also exhibits her original paintings at Duncan R Miller Fine Arts of Bury Street, St James's, London, Cambridge Contemporary Art, Trinity Street, Cambridge.