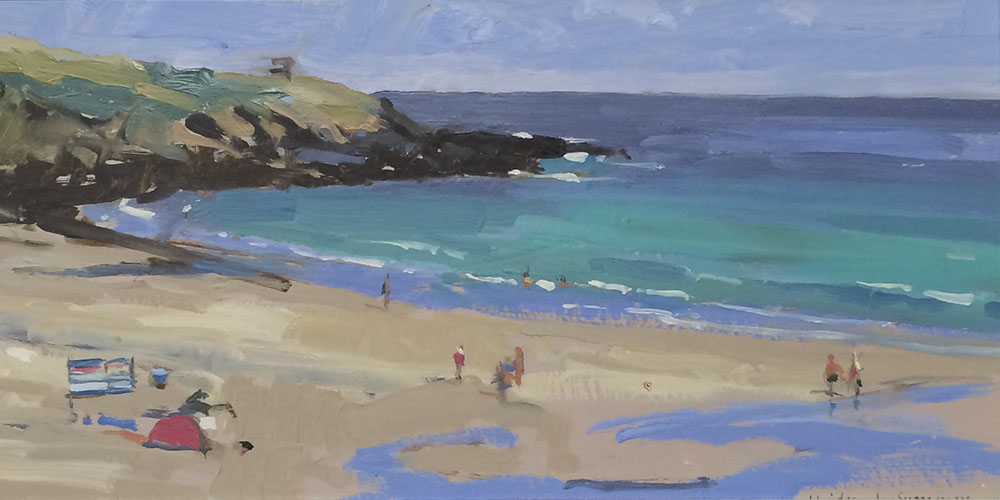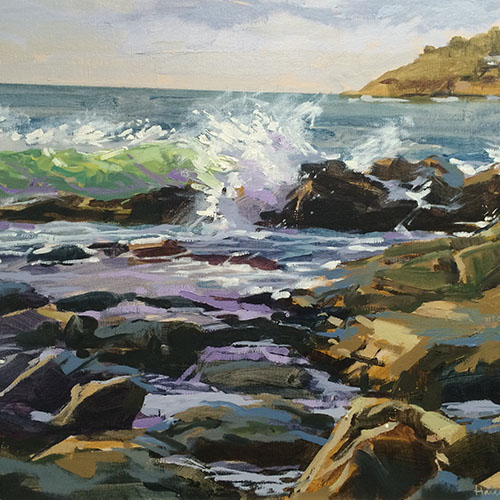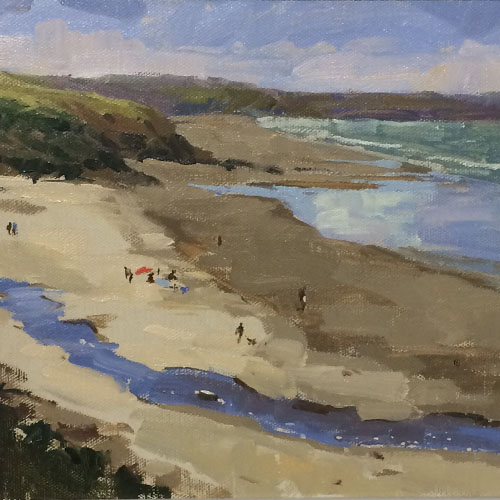 Awarded Artist of the Year 2012 by the Society of All Artists and one of the few artists chosen by the BBC to paint the Queen's Diamond Jubilee Pageant from the Millennium bridge, Haidee-Jo is a full-time professional artist known for painting landscapes and seascapes 'en plein air'.
Her work can be seen regularly at the Mall galleries London where she exhibits with the Royal Society of Marine Artists, the New English Art Club and the Royal Institute of Oil painters. Haidee-Jo writes regularly for The Artist magazine and has recently published her first book on oil painting with Search Press 'Vibrant Oils', there is also an APV films DVD with the same name. Although oils are very much her preferred medium she previously produced a large body of work for the Encyclopaedia of Watercolour Techniques.
In recent years she has been invited to take part in UK and international plein air events whilst winning many prizes for her work which features fresh and vibrant brushwork coupled with keen drawing and observational skills, resulting in paintings that glow with light and sing with colour.
In 2016 Haidee-Jo was elected a full member of the Royal Institute of Oil painters and in 2017 an Associate member of the Royal Society of Marine Artists.
Haidee-Jo gained a degree in illustration following an art foundation course and graduated in 1994. She has been exhibiting and teaching ever since, in recent years having cut back on teaching commitments to focus on her own painting and gallery commitments. She believes very much in continuing to grow and develop all the while striving to express her personal voice in paint and to do so more and more succinctly.
​