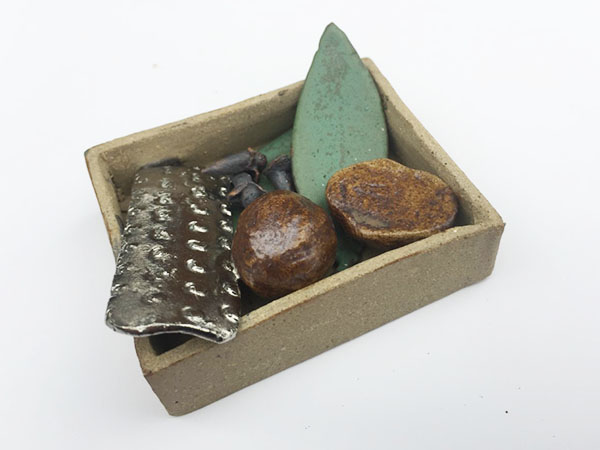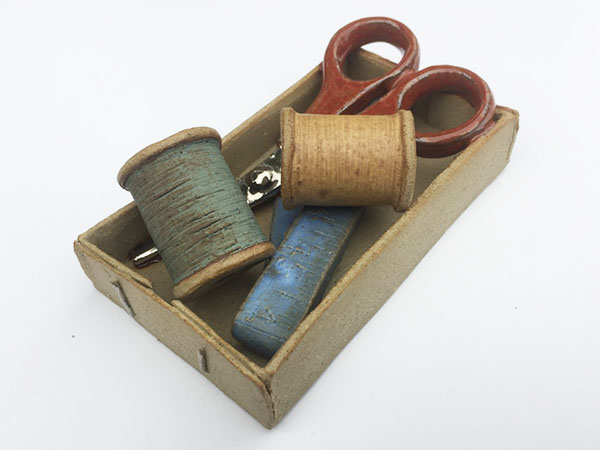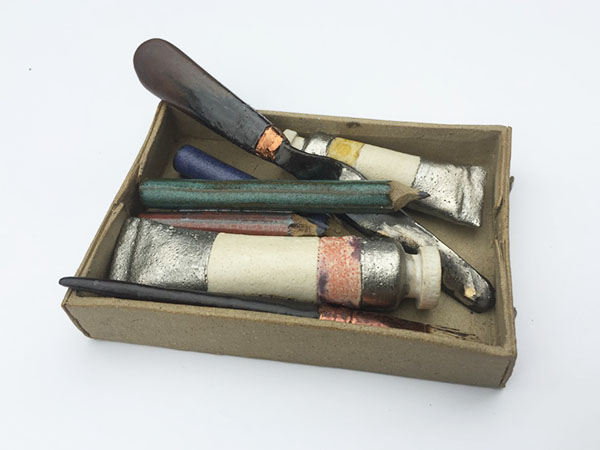 Pencil and Paint Box with Palette Knife
£75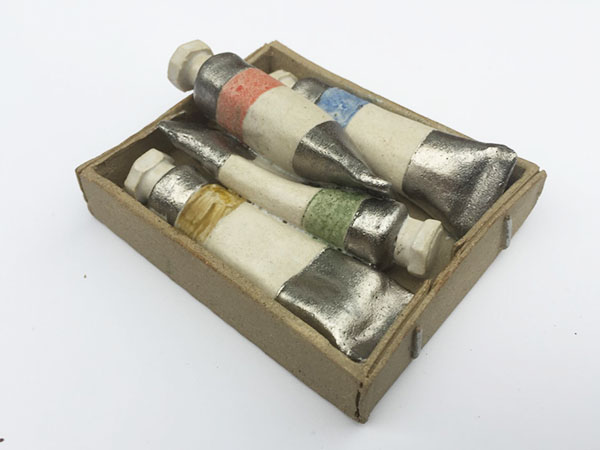 'I make trompe l'oeil sculptural pieces such as bags ,shoes cardboard boxes filled with tools ,pencils or myriad other small objects.  These are inspired by everyday objects in the world around me and there is a never ending source of inspiration in daily life. I have absorbed influences from many artists and ceramicists, but especially Claes Oldenburg, Rene Magritte, Marilyn Levine. 
These pieces are about observation and selection, and maybe reflect our consumerist age. 
The work is hand-built in stoneware; glazed using a range of stoneware glazes and finished with platinum or copper lustres to achieve a realistic effect'.