A solo exhibition by Sarah Watson
Sarah Watson explores the beauty and dynamism of the natural landscape, travelling to the most stunning and diverse areas of the UK and beyond to paint. She is particularly in thrall to the constantly changing colours and endless drama in the skies as the seasons change. The landscape itself is sometimes almost completely abstracted but the form is still held. She works almost exclusively en plein air, channelling her immediate emotional response to the surrounding countryside into expressive marks and colour.
In this exhibition, Sarah brings us exclusively work painted over the Summer months this year. Having been finally set free to roam properly and paint en plein air for the first time since the start of last year, she has more than made up for it. Her travels bring us paintings of the coastal drama of the Gower Peninsula, the brooding beauty of North Yorkshire, the rolling hills of the Lincolnshire Wolds and the majesty of the western Lake District.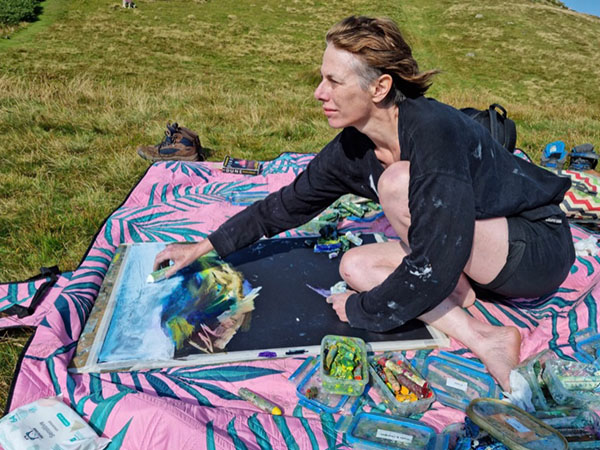 She has exhibited in four one woman shows across the UK, and is represented by Gallery6 in Newark. She featured on the Sky Arts television show Landscape Artist Of The Year in2016, and was accepted for membership of the exclusive Lincolnshire Artists' Society in 2019.
Born in Oakham, Rutland, in 1972, Sarah graduated from De Montfort University with a First-Class degree in Combined Arts in 1994, specializing in Abstract Painting. After 15 years working in the music industry, she settled in Lincolnshire to devote her time entirely to painting.
Exhibitions & Awards 
2019 & 2020 Lincolnshire Artists Society annual group exhibitions
2019 Guildhall Arts Centre, Grantham, Solo Exhibition 'From Dark To Light'
2017 Romeo Jones Dulwich, London, Solo Exhibition
2015 Woolpack Inn, Eskdale, Solo Exhibition, The Lakes: Landscape & Abstraction
2015 Guildhall Arts Centre, Grantham, Solo Exhibition 'Landscape To Abstraction'
2014 Creative Leicestershire Prize, Rutland Open Exhibition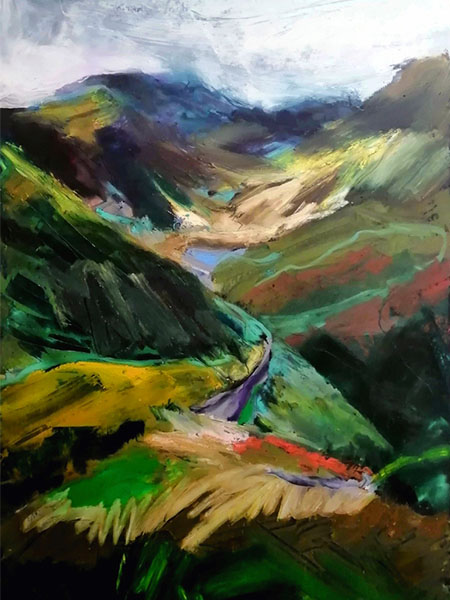 View Across to Buttermere
Oils
100cm x 75cm
SOLD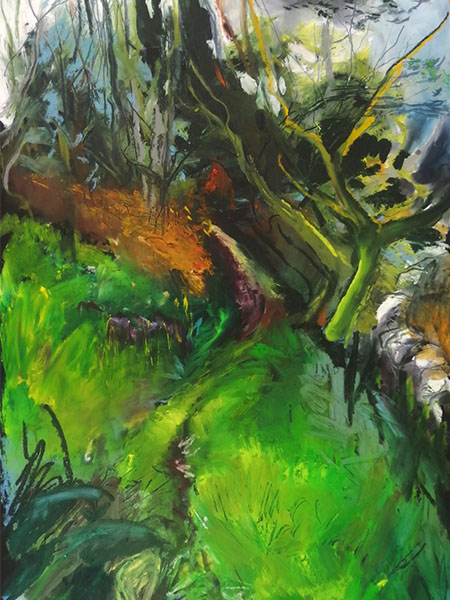 Pathway up into the Wood
Oils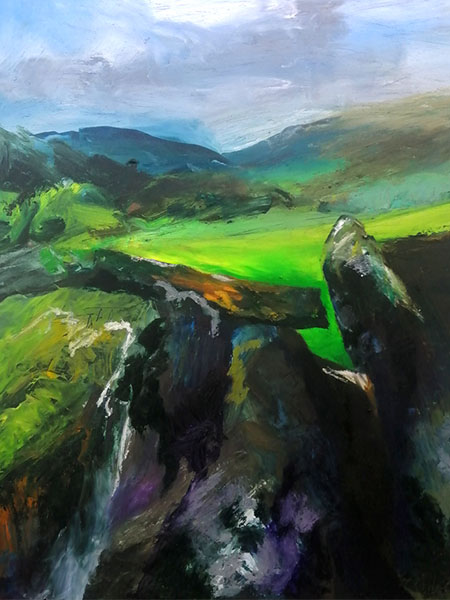 Over the Wall, Towards The Peaks
Oils
66cm x 79cm
£800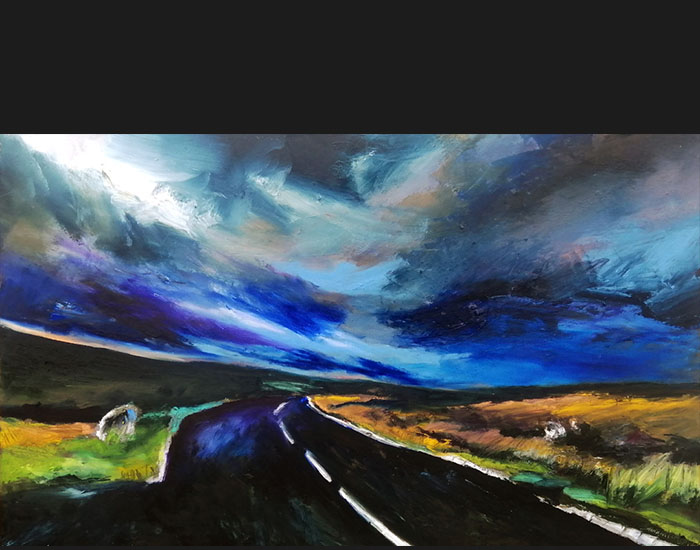 Evening Descending over the Moors
Oils
63cm x 93cm
£800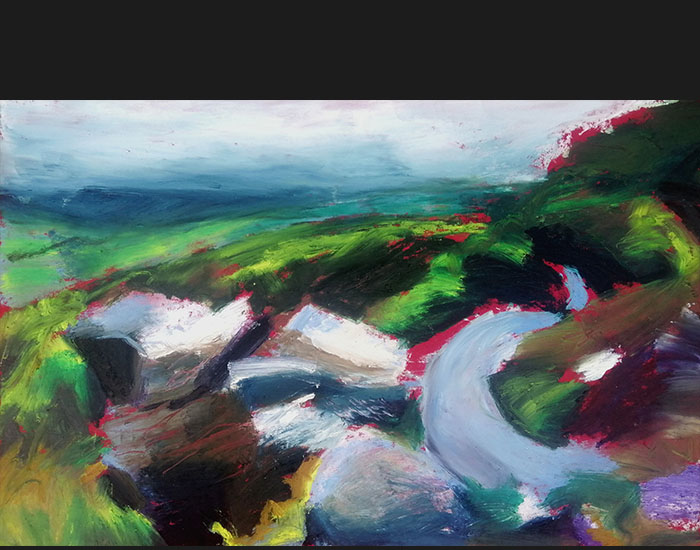 The Road to Surprise View
Oils
61cm x 79cm
£700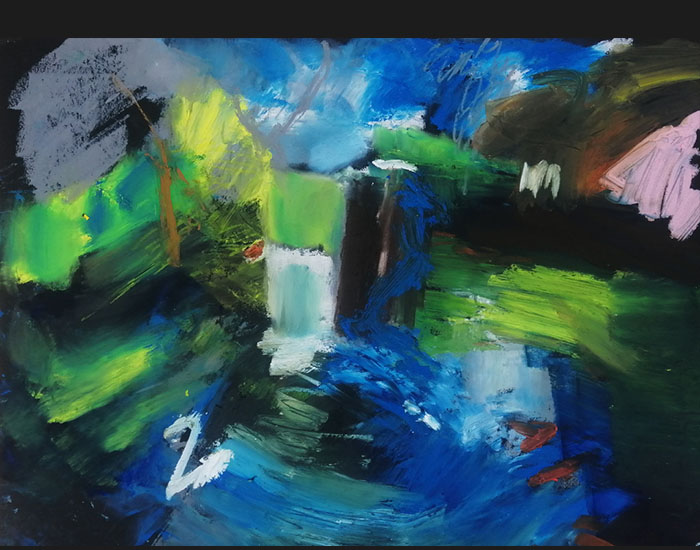 Swan at the Secret Lake
Oils
66cm x 76cm 
£700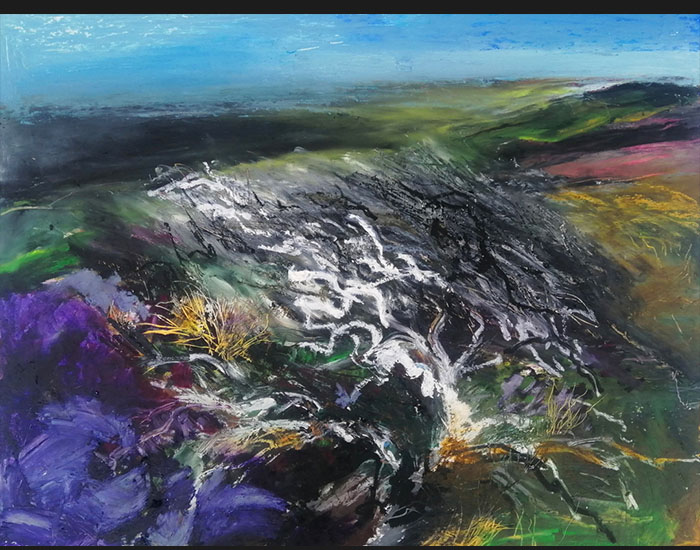 Up on the North Yorkshire Moors
Oils
76cm x 94cm
£900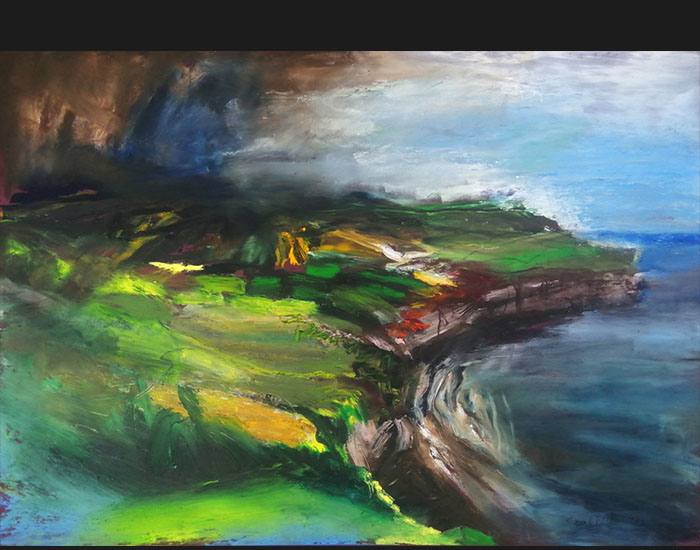 Sunshine and Clouds over Robin Hood's Bay
Oils
76cm x 99cm
£900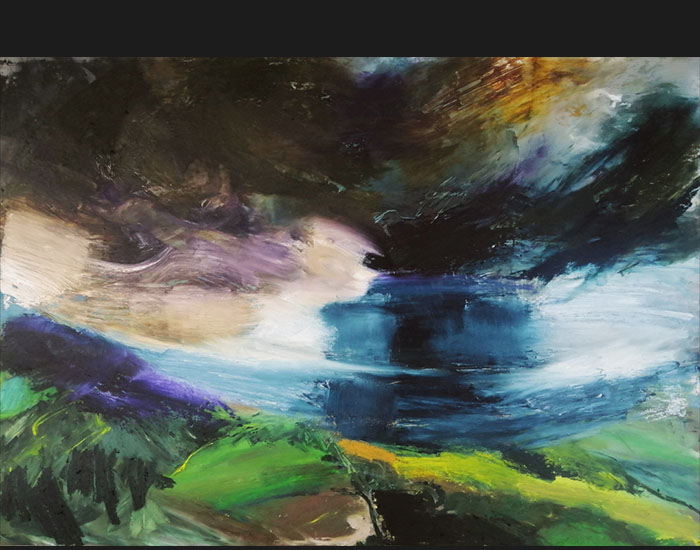 Storm Approaching Sutton Bank
Oils
91cm x 77cm
£900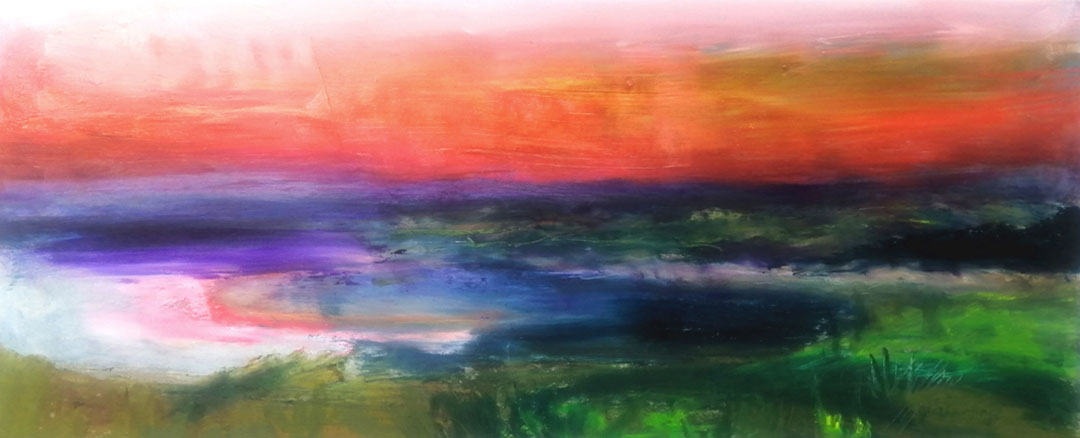 Sunset Over The Loughor Estuary
Oils
55cm x 97cm
SOLD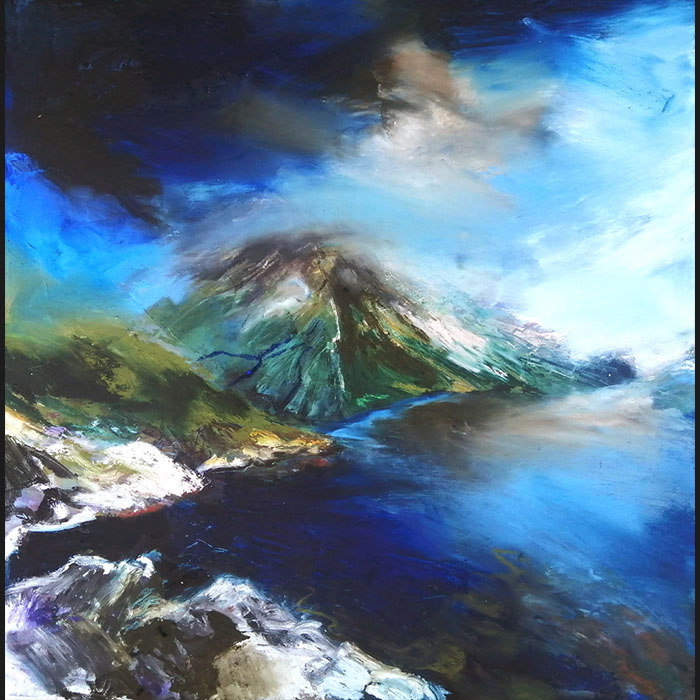 Wast Water in Summer
Oils
75cm x 77cm
SOLD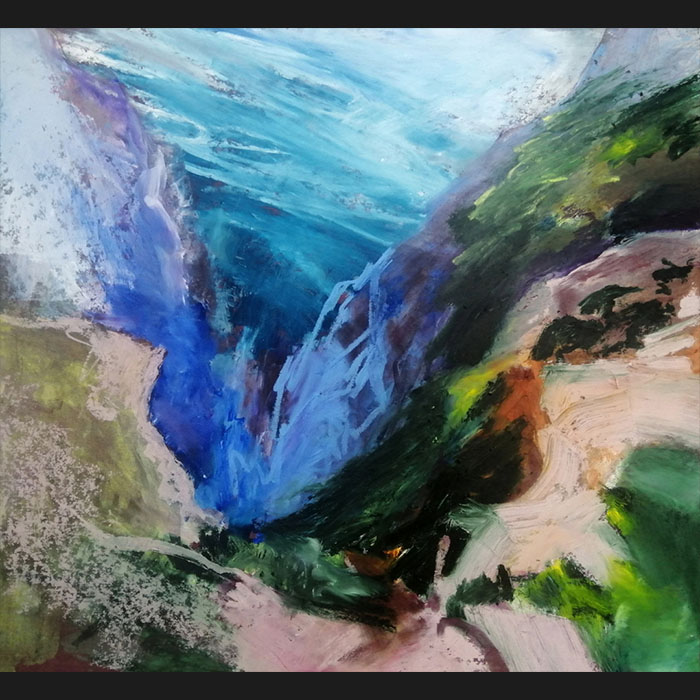 Cliff's Edge at Mewslade
Oils
86cm x 84cm
£800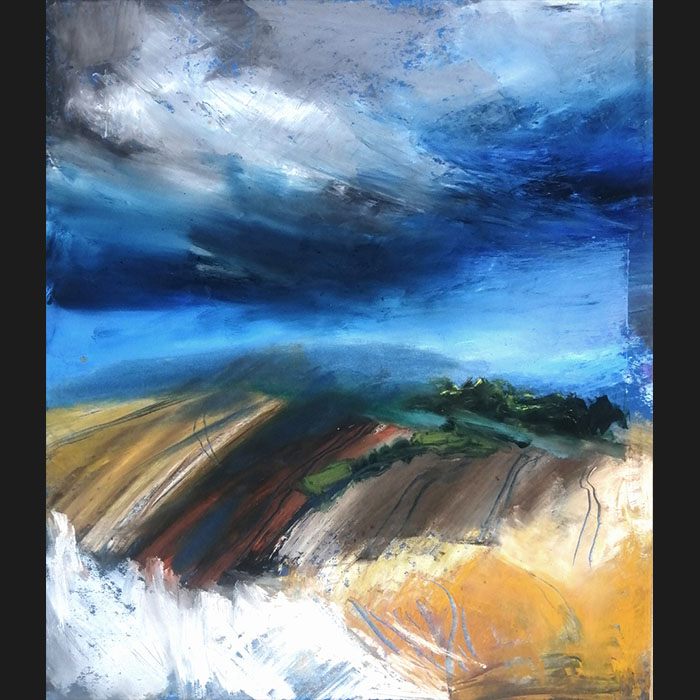 Cropfields on the Lincolnshire Wolds
Oils
76cm x 66cm
£700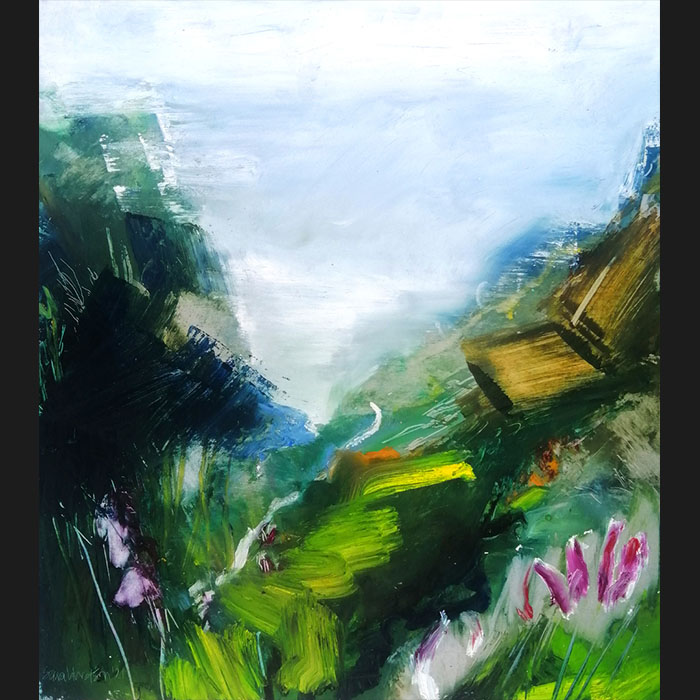 The Walk Down to Mewslade Beach
Oils
84cm x 63cm
£800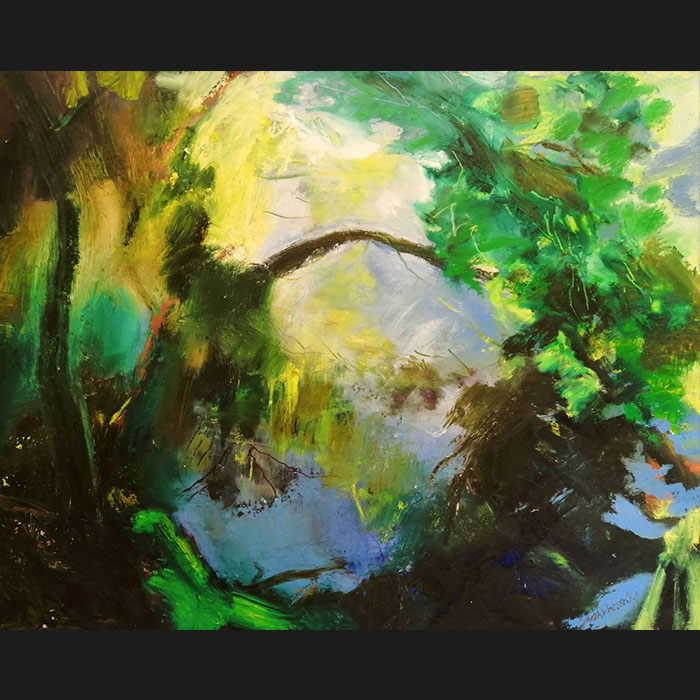 Lakeside Tree Tunnel
Oils
100cm x 75cm
£900