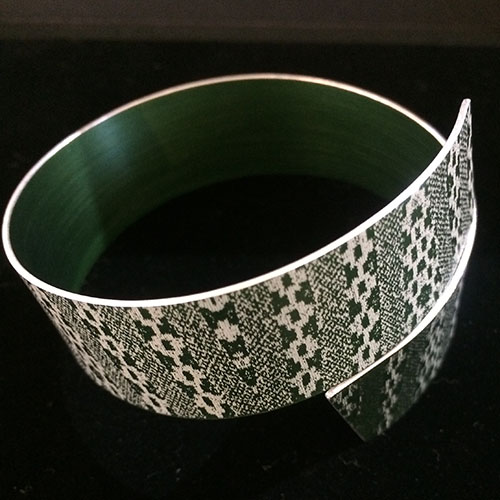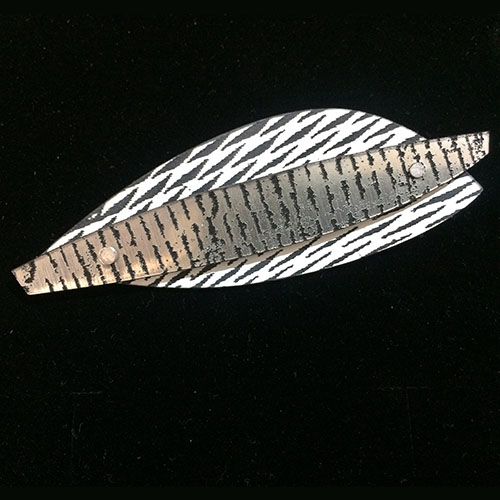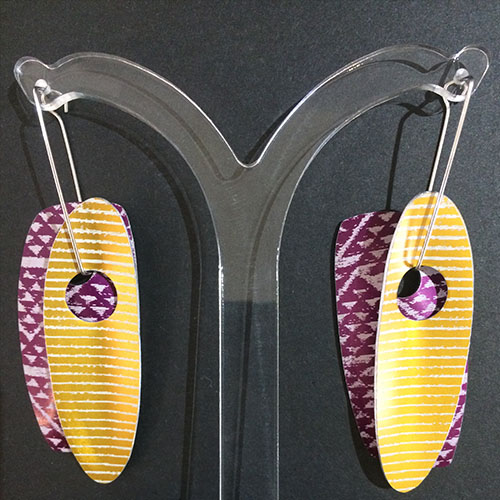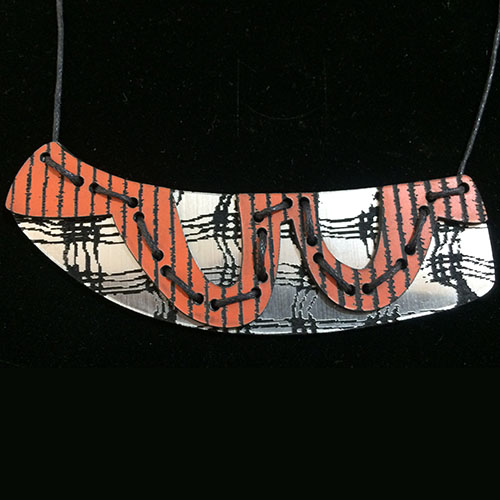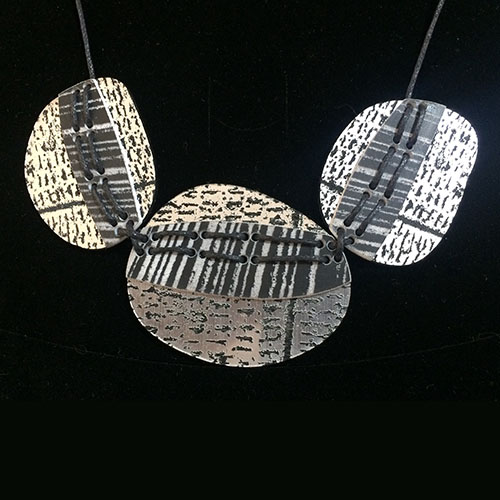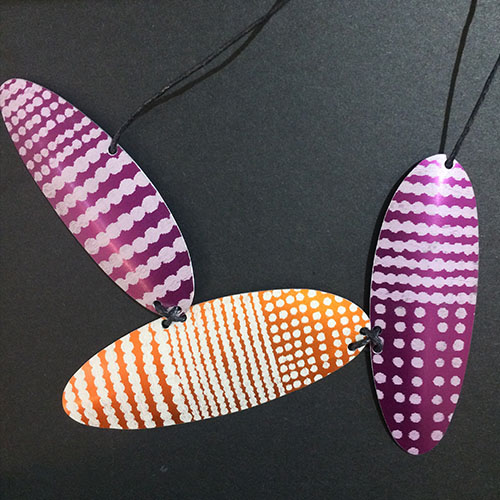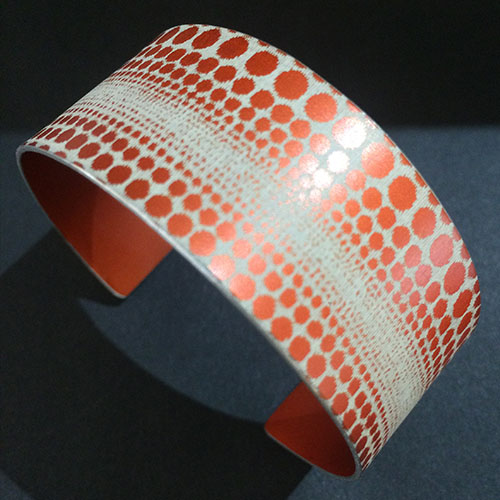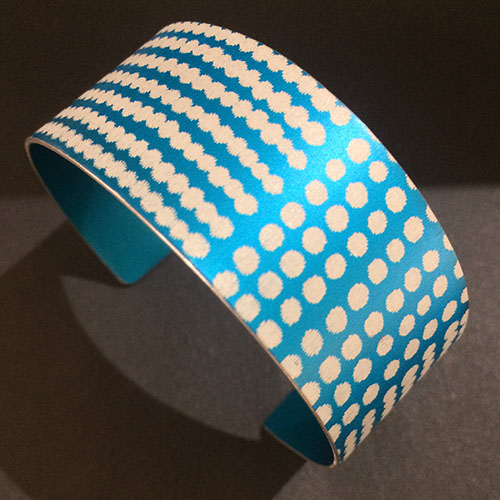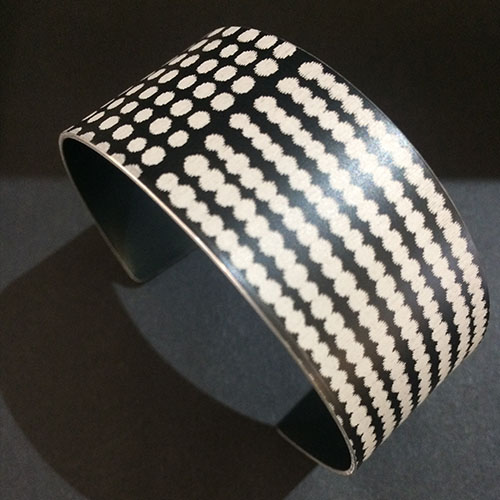 Much of Mandy's recent work has evolved from looking back at her creative ancestry. It was her grandmothers who initiated her fascination with making objects. They passed on their traditional textile skills and started her passion for creating anything from colourful materials. In 2010, Mandy received an Arts Council of Wales grant to help me purchase a laser cutter which enabled her to develop new work.
"I have used this to explore different materials such as taffeta, acrylic, cardboard and wood. This has opened up many exciting possibilities and I feel I have only just started this journey.  I am involved in many craft groups and associations. I am regional co-ordinator and exhibitions officer of the International Feltmakers Association. I am a member of the Makers Guild in Wales, of the Association of Contemporary Jewellery and of MaP, a textile group".
Mandy has exhibited widely in the UK, Europe, Japan, USA and Canada.​