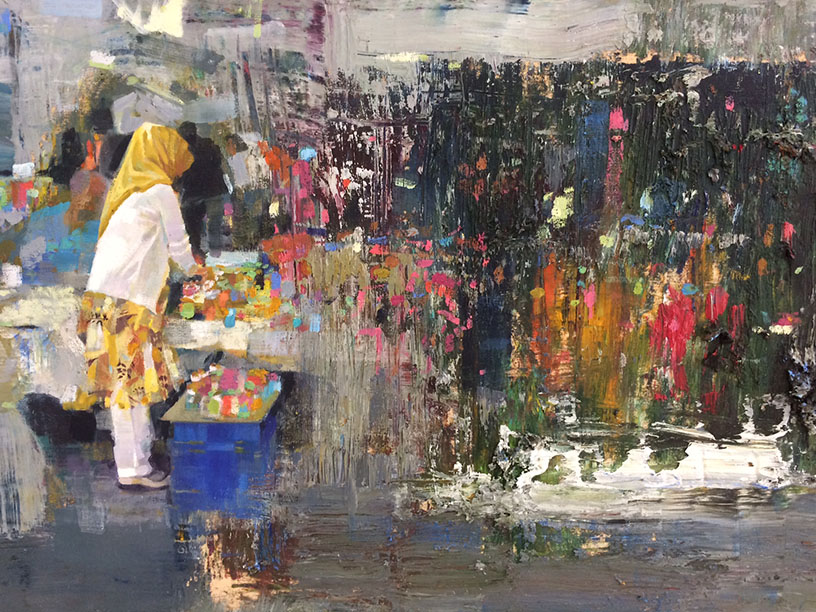 Tanya Vanessa Foster is a fine art painter, living and working in the UK. She was born in Nottingham in 1972 to an artist mother and musician father. Tanya studied Art at Lincoln, Loughborough and The Slade School of Art, London.
Her work ranges widely from the figurative to the abstract, from coastal and urban to narrative, the common thread being the desire to distil an intimate sense of time and place through the heightened use of movement, colour and focus.
Tanya is an inveterate traveller and over the last five years her painting has begun to reflect her experiences around the Eastern Mediterranean, particularly Cyprus, Istanbul and Eastern Turkey. Tanya has recently embarked on a new series of London paintings, rekindling an old love for the city and its people that was born during her time at Slade.