'A Tribute to J.M.W Turner'
A solo exhibition by Darren Stevenson
Wednesday 3rd March – Saturday 24th April 2021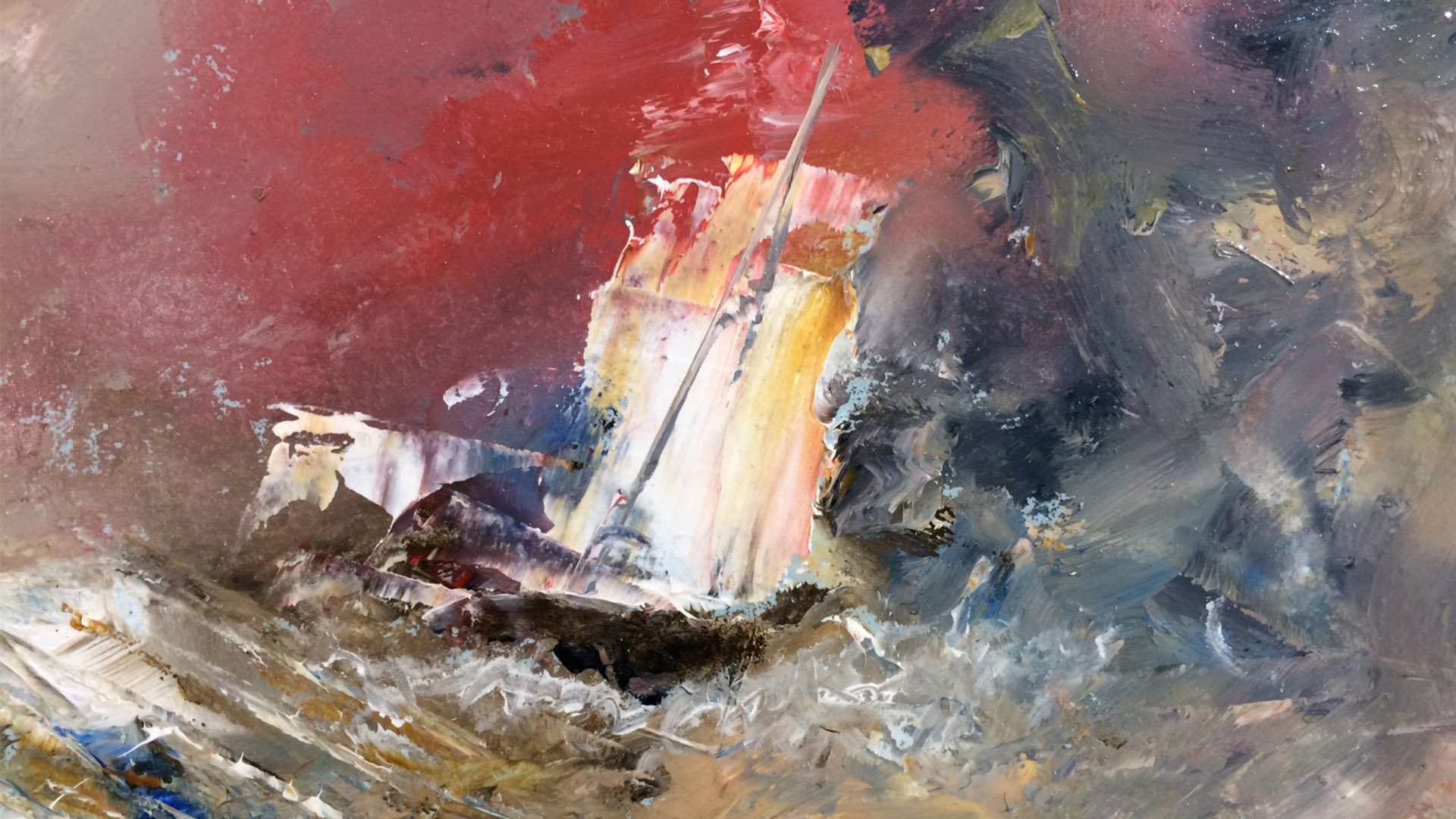 Having originally studied engineering, Darren turned to painting whilst completing a masters degree in fine art drawing inspiration from many great artists and sculptors including Schiele, Richter, Auerbach, Giacometti, Moore, Frink and Reg Butler. But none more so than the great master Joseph Mallord William Turner RA, known in his time as William Turner…
     'If I go to a gallery and see a Turner piece, I can stand for an hour working out how he's actually painted – where he's started, why is that colour there and so on. And I try to bring that back to the studio.'
In his work, Darren captures the expressive colours Turner used in his own imaginative land and seascapes and has been known to spend hours in rain or shine sitting static to finish his pieces. His use of oil and sandpaper give his pieces a greattextual quality that perfectly embodies the harsh, volatile and sometimes savage beauty of nature in extreme weather conditions. His wistful brushstrokes not only give a ferocious edge, due to the subject matter itself, but also showcase the wonderful romance of nature.
Darren travels from coast to coast to find his inspiration and oil sketches in situ. There follows a series of paintings, developed from those sketches, back in his studio. Darren's work is exhibited in galleries throughout the UK and collected nationally and internationally.  His work is always extremely popular at Gallery 6 with a growing number of regular collectors.
All paintings in this exhibition are small affordable works of art in the style of the great master himself William Turner.  Everybody will be able to find a small area of wall space in their home, office or study for some of these glorious pieces.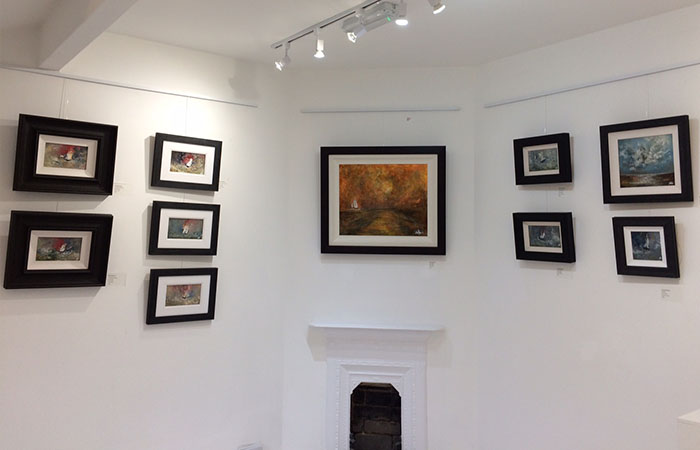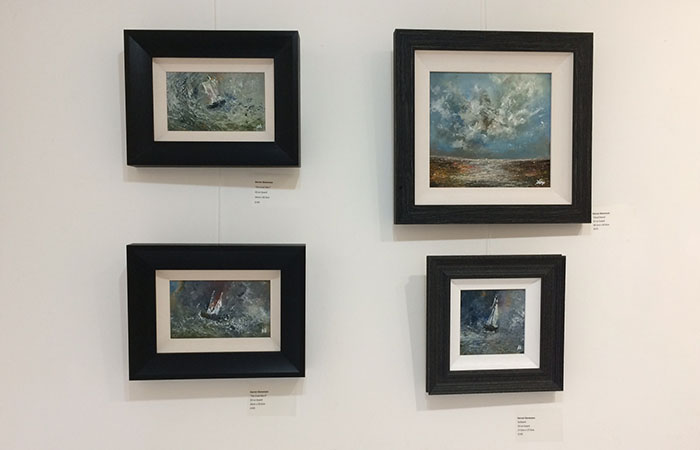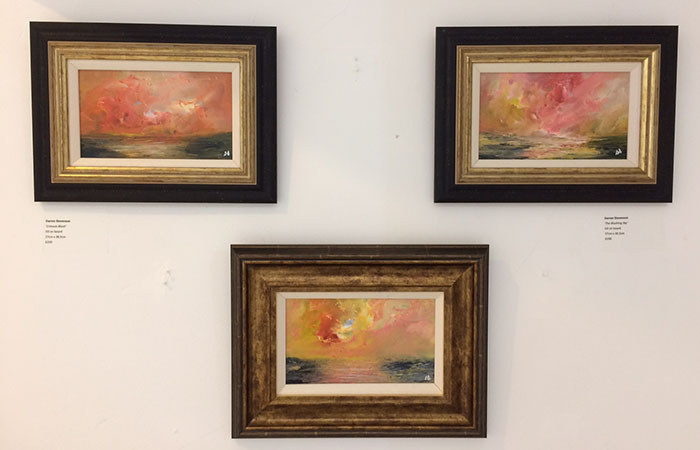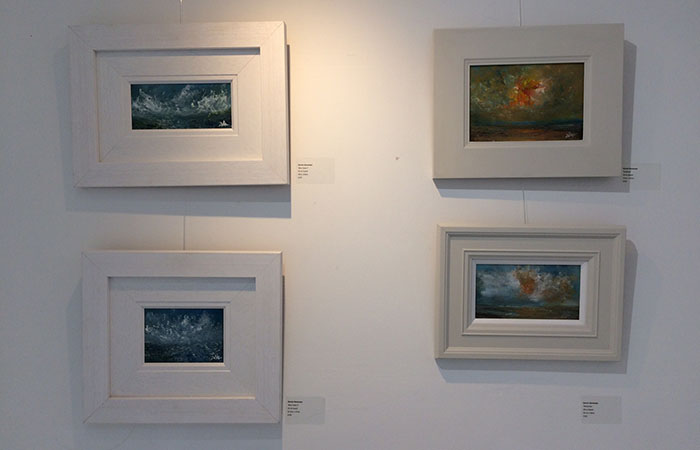 All sizes refer to framed work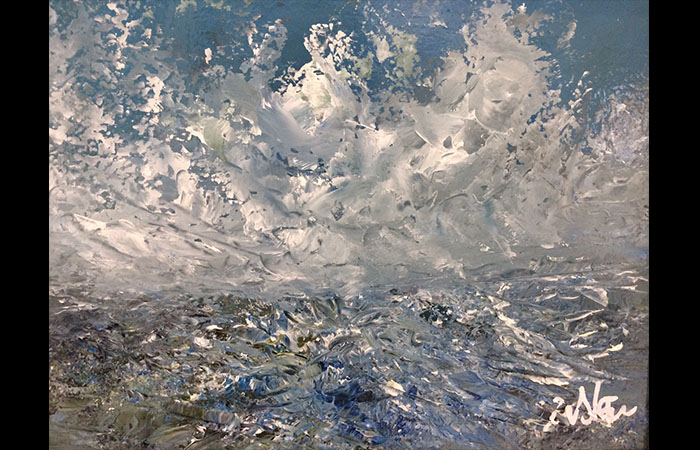 Blue Coast II
Oil on board
41.5 x 47cm
£250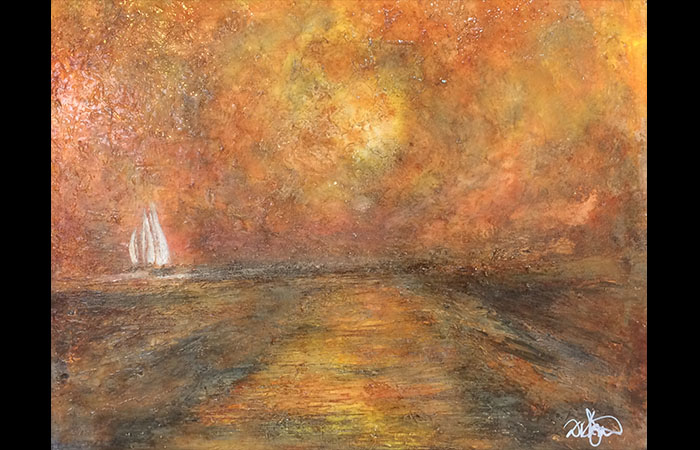 Sultry Night
Oil on board
65cm x 76.5cm
£795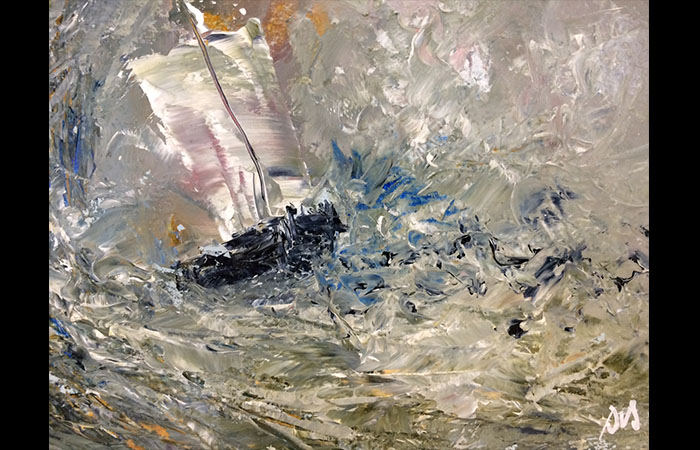 The Cruel Sea I
Oil on board
26cm x 33.5cm
£150
The Cruel Sea II
Oil on board
26cm x 33.5cm
£150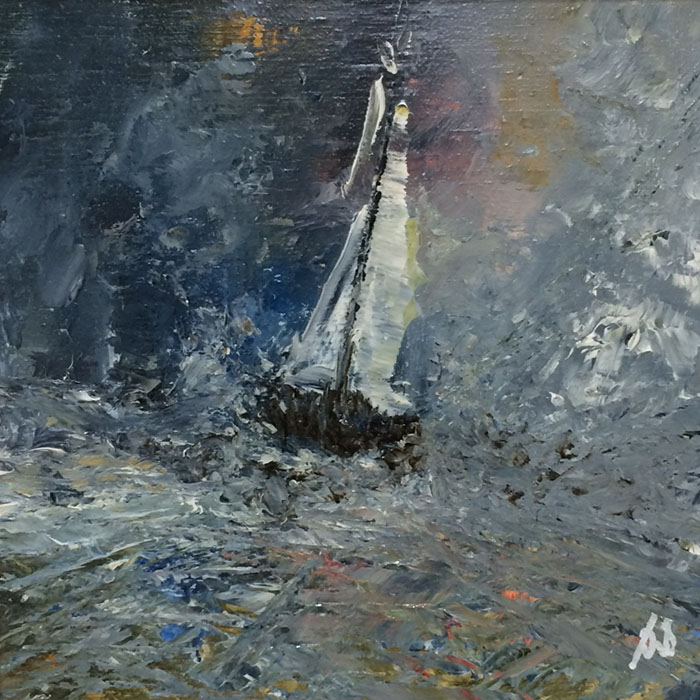 Solitaire
Oil on board
27.5cm x 27.5cm
£150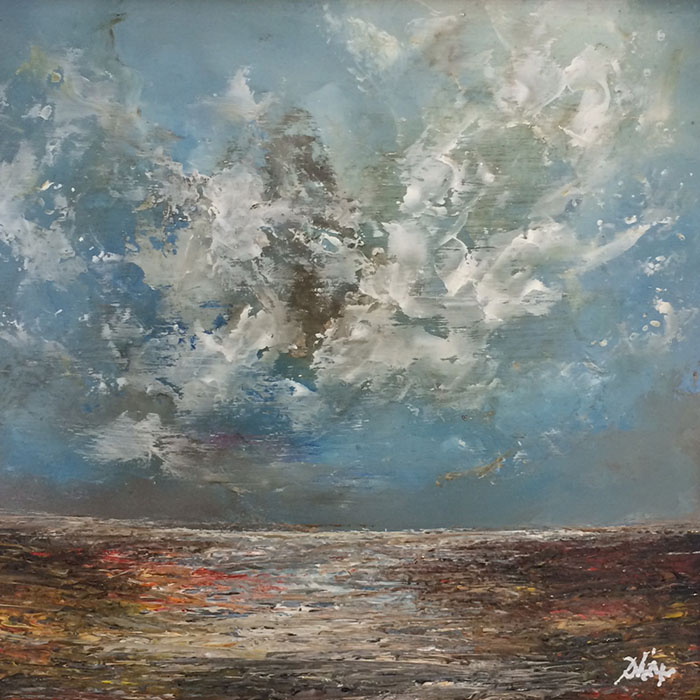 Cloud Dance
Oil on board
38.5cm x 40.5cm
£225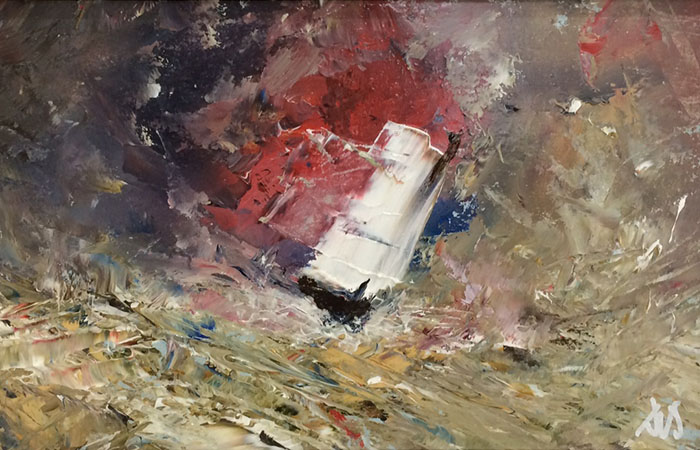 Surviving the Storms
Oil on board
30cm x 37.5cm
£150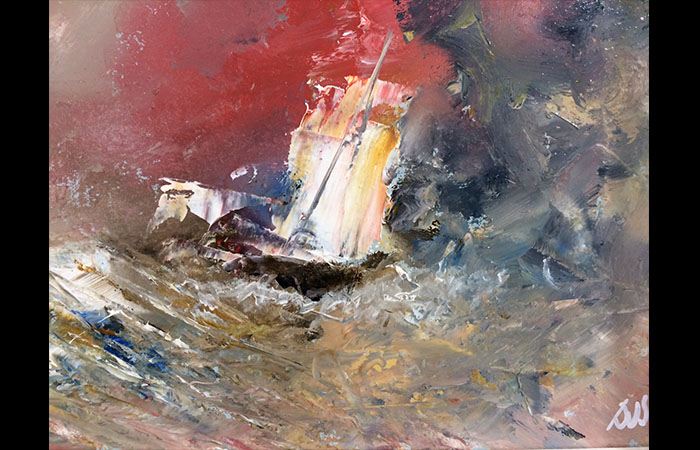 Surviving the Storm II
Oil on board
37cm x 44cm
SOLD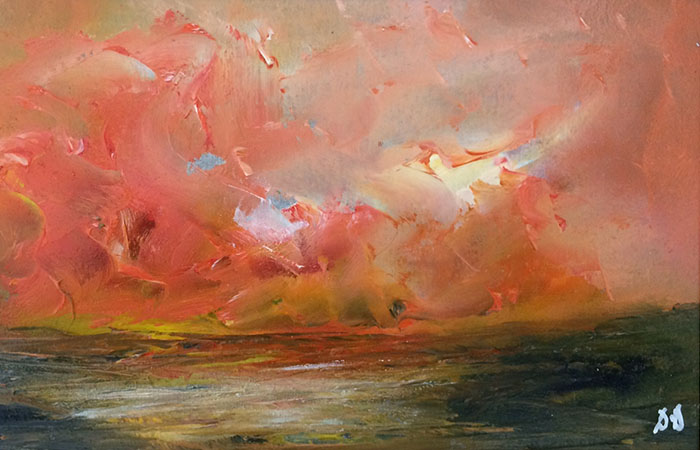 Crimson Blush
Oil on board
27cm x 36.5cm
SOLD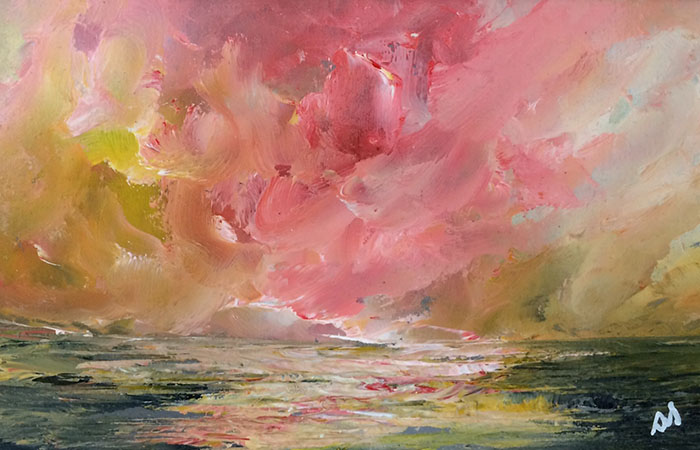 The Blushing Sky
Oil on board
27cm x 36.5cm
SOLD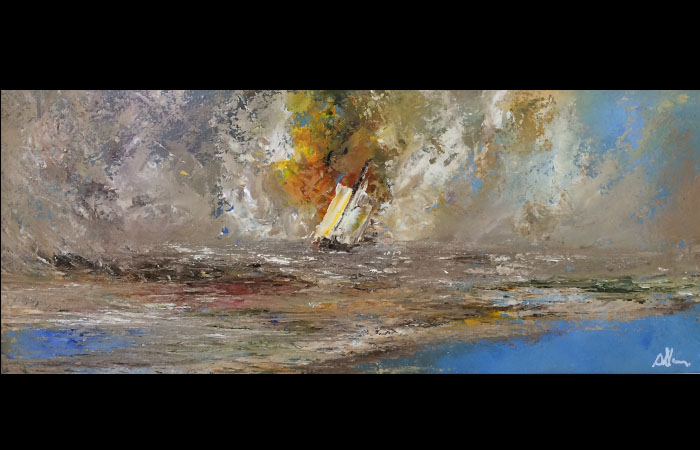 Love of the Sea
Oil on board
30.5cm x 52cm
£275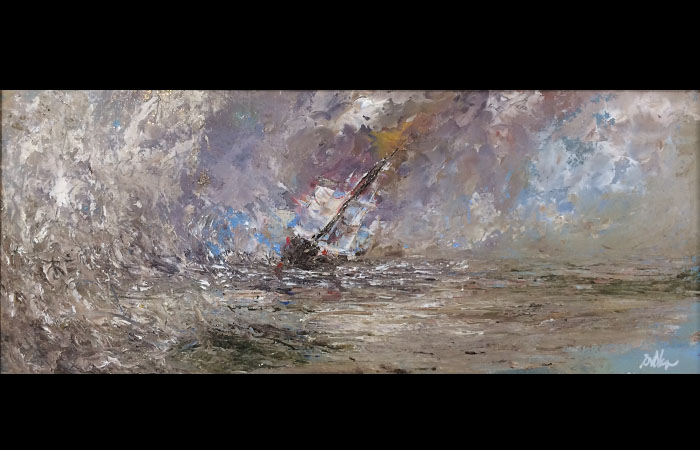 Storm Clouds Approaching
Oil on board
30.5cm x 52cm
£275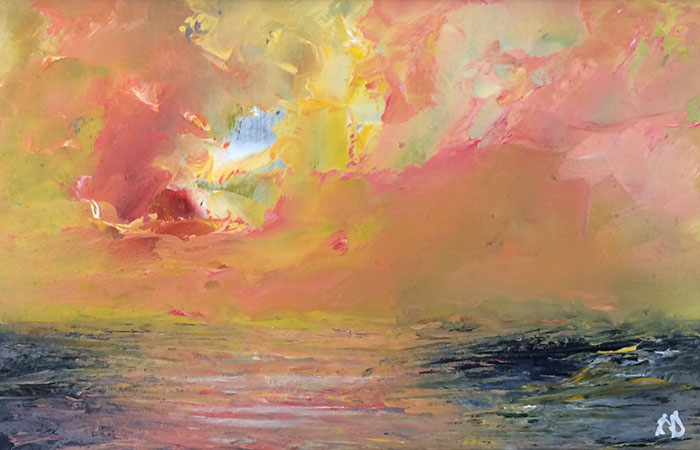 Golden Haze
Oil on board
30cm x 39cm
£295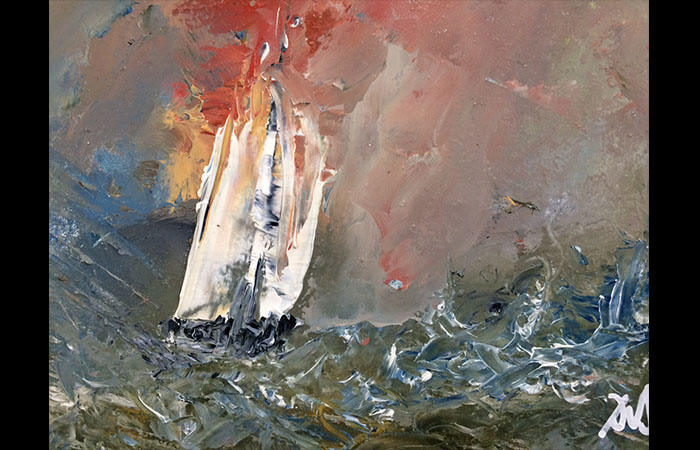 Storm Ahead
Oil on board
30cm x 37.5cm
SOLD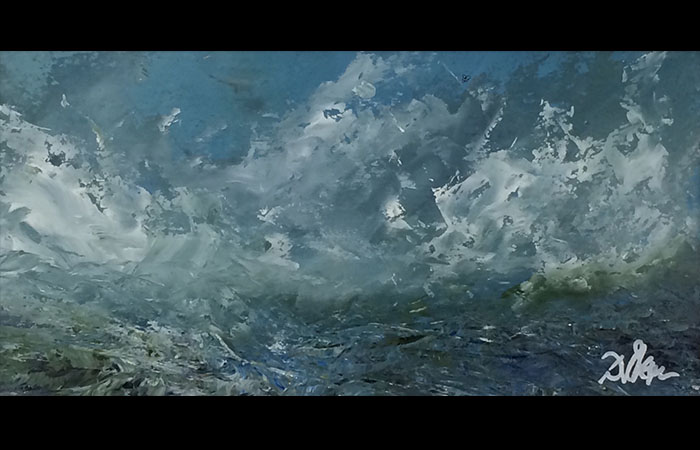 Blue Coast I
Oil on board
39cm x 53cm
£250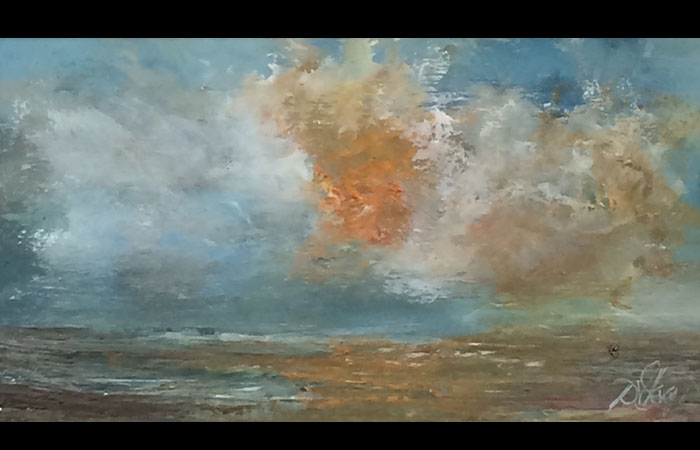 Memories
Oil on board
34cm x 45cm
£325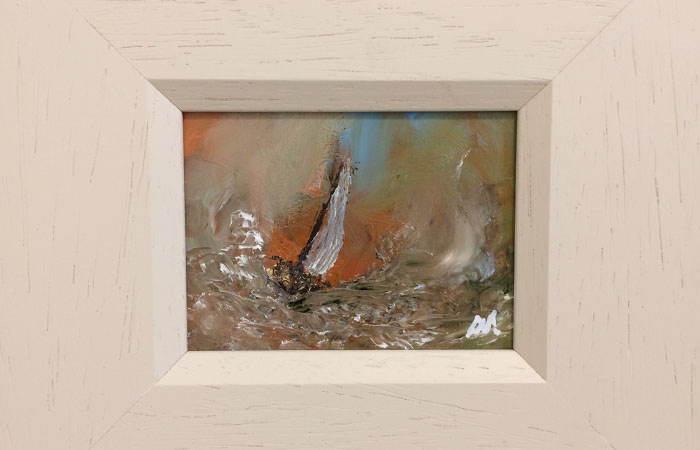 The Miracle of the Sail
Oil on board
26cm x 28.5cm
£75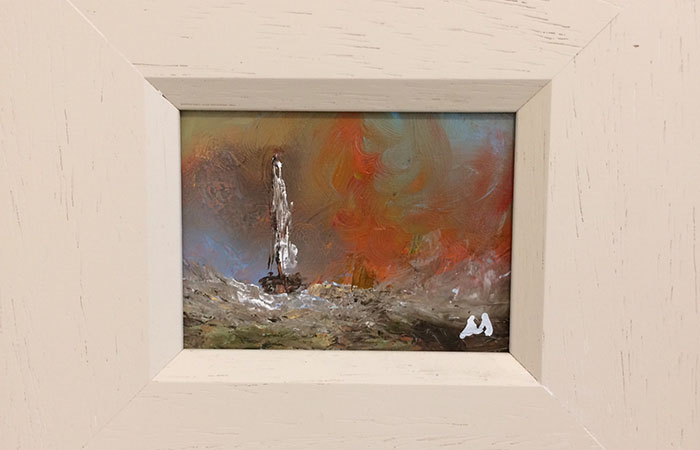 Plain Sailing
Oil on board
26cm x 28.5cm
£75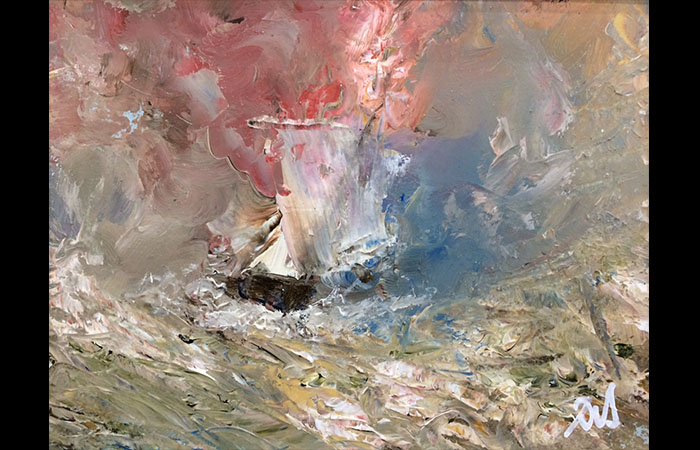 Crossing the Ocean
Oil on board
30cm x 37.5cm
£150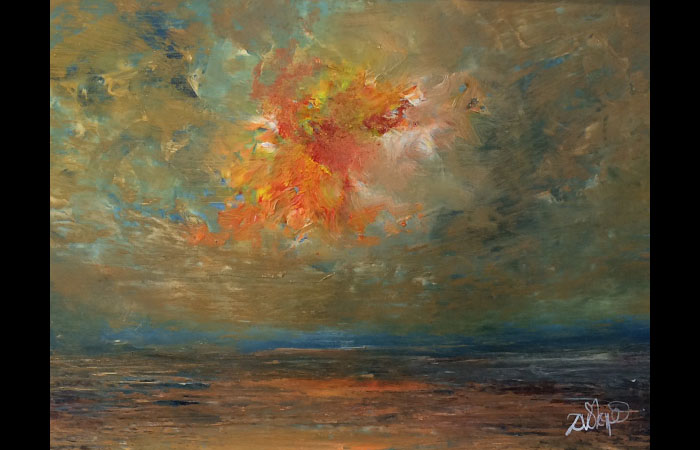 Sunburst
Oil on board
45.5cm x 36.5cm
£325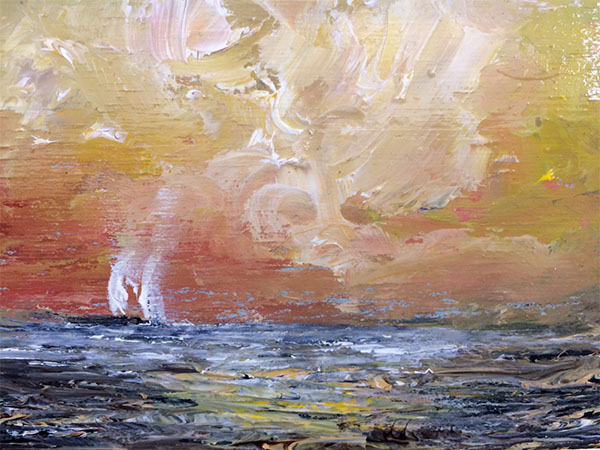 Two's Company
Oil on board
25cm x 30cm
£100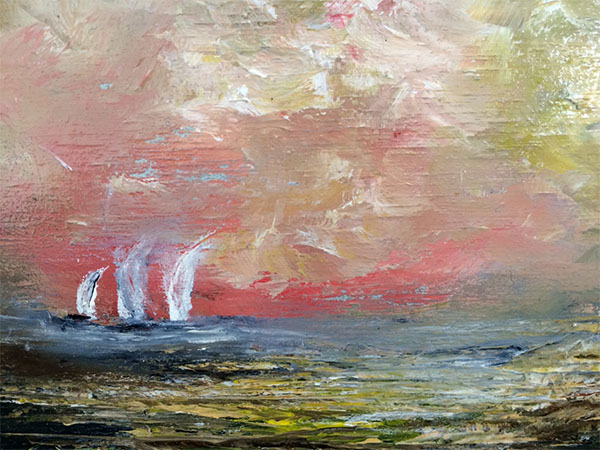 Three's a Crowd
Oil on board
25cm x 30cm
£100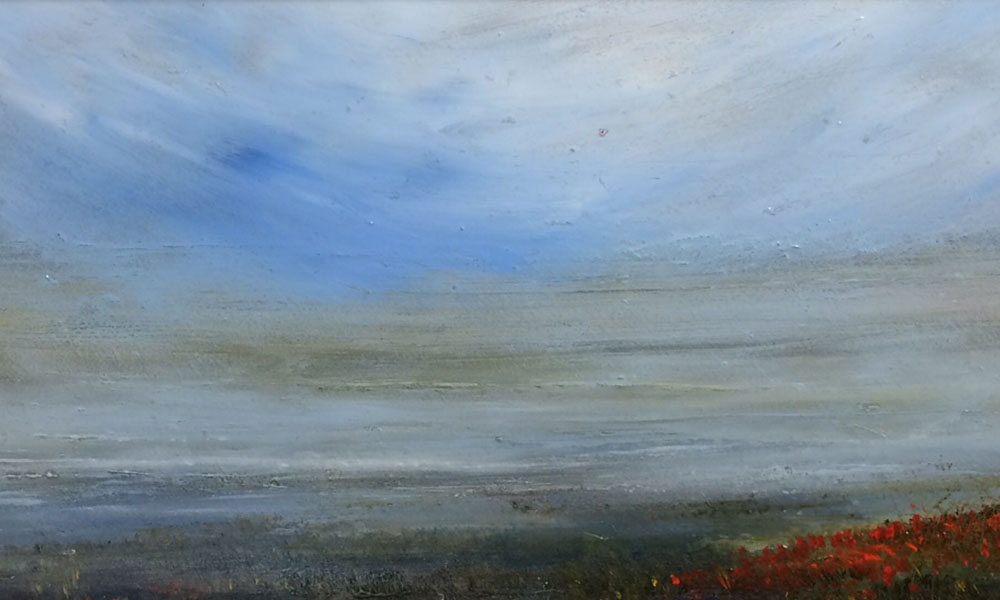 Norfolk Sky I
Oil on board
32cm x 41.5cm
£175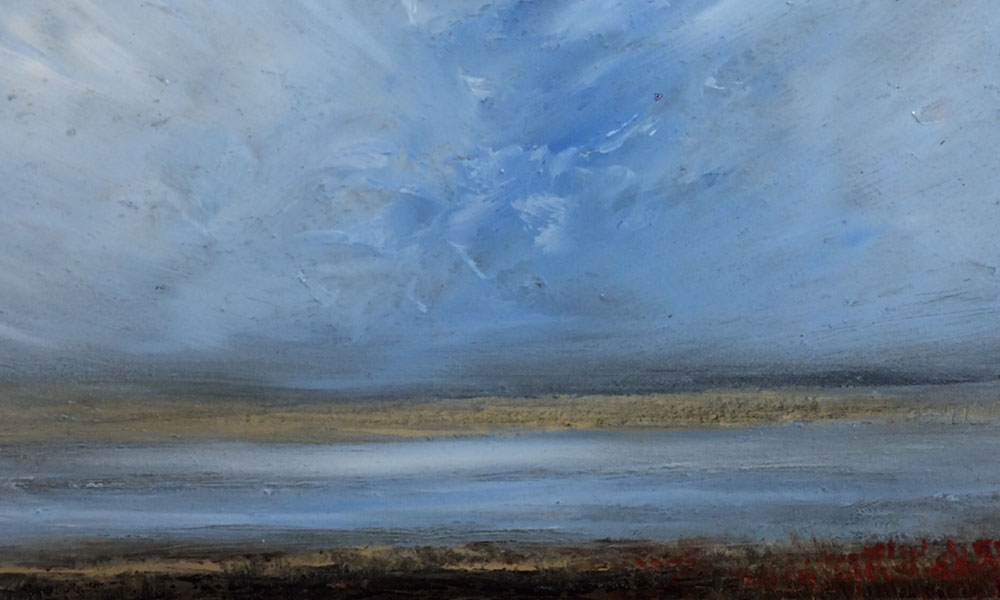 Norfolk Sky II
Oil on board
26cm x 36cm
£175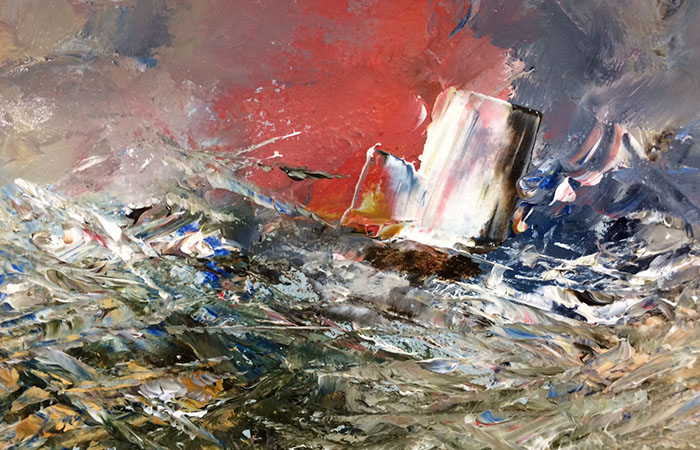 Where the Sea Takes Us
Oil on board
37cm x 44cm
£200